Slow Food Galapagos Conscious Travel
Slow Food Galapagos Conscious Travel
Island hop around Galapagos for wild, up-close encounters with the locals!
Includes
Food, Penginapan, Transportation, Equipment
Slow Food Galapagos Conscious Travel
Slow Food Galapagos Conscious Travel
Island hop around Galapagos for wild, up-close encounters with the locals!
Includes
Food, Penginapan, Transportation, Equipment
During our 6-day adventure through the Galapagos Islands, we'll be supporting the local farms, restaurants, and hotels that encourage sustainable practices. All the while with local guides and local Slow Food members. With some time to explore on your own, as well. You will sleep with the tortoises at the Monte Mar tortoise reserve, drink fresh coffee from their bio-dynamic coffee project, harvest ingredients at Huerta Luna permaculture farm, taste fresh ceviche and wild goat, catch fish that we'll eat onboard a private yacht, and enjoy a tasting menu at Anker Mar to Table, the most innovative restaurant in Galapagos! When we're not feasting, we'll kayak, snorkel, paddle-board, hike, sail, and enjoy sugar sand beaches. What will you see? Giant Galapagos tortoises, of course, blue-footed boobies, frigate birds, sea lions, Darwin's finches, white-tip sharks, and maybe even some Galapagos penguins!
We are a couple of locals that really care about our islands and we treat our guests like friends and family. We have been leading community-based tourism efforts for 10 years here in the Galapagos Islands. Check out our stellar Galapagos Alternative reviews on TripAdvisor. :) Since starting our local Slow Food chapter and connecting with Airbnb at Terra Madre in Italy, we have developed a Slow Food-inspired multi-day experience that allows you to make a positive impact during your visit to the islands by supporting local farms and the restaurants and hotels that encourage sustainable practices. We are always looking for unique experiences so our guests can have an authentic connection with nature, the culture, and the people..and what better way than through food? Of course you will get to meet all the wild natives too...
Dengan kerjasama Slow Food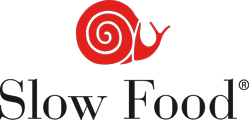 Pengalaman ini direka menurut prinsip Slow Food, memastikan ia lazat, bertanggungjawab sosial dan mampan ekologi.
Slow Food ialah sebuah organisasi akar umbi global, yang diasaskan pada tahun 1989 untuk mencegah kepupusan budaya dan tradisi makanan tempatan serta menentang kebangkitan budaya makanan segera. Sejak ditubuhkan, ia telah berkembang menjadi satu gerakan global yang berusaha untuk memastikan semua orang mempunyai akses kepada makanan yang baik, bersih dan saksama. Sumbangan anda, di samping menyokong hos, akan membantu Slow Food melaksanakan projek di seluruh dunia untuk memperkasakan komuniti tempatan, mempromosikan peladang dan pengeluar artisan, serta menyokong taman sekolah dan projek pendidikan.
Ini ialah pengalaman impak sosial, 100% daripada bayaran anda untuk pengalaman ini disalurkan kepada Slow Food.

5 sarapan, 5 makan tengahari, 4 makan malam, 1 merasa menu, makanan ringan

7 malam dalam vila, 7 malam dalam hotel

3 bot kali naik, 2 bas kali naik, 2 kereta kali naik

Peralatan sukan, peralatan keselamatan, peralatan aktiviti luar, lain-lain
We'll start and end our journey at Seymour Airport on Baltra Island in Ecuador's Galápagos National Park. We'll travel 3 hours to Santa Cruz island, then visit North Seymour and Pinzón islands. Flight to Galapagos are not included.
Any experience can be canceled and fully refunded within 24 hours of purchase. See cancellation policy.
Always communicate through Airbnb. To protect your payment, never transfer money or communicate outside of the Airbnb website or app.
Tetamu berumur 8 tahun dan ke atas boleh hadir. Guests should know how to swim. Snorkel experience is nice but not required. Bring a reusable water bottle and reject single-use plastics. Bring protective clothing for Equatorial sun. Must have…
Allow at least two hours before your flight for processing. Pre-check your bags at bio-control and get your TCT card ($20) before checking in for your Galapagos flight. These are two different counters. Have passports and $100 cash ready for Galapagos National Park entrance fee.
Pengembaraan 6 hari
Slow Food Galapagos Conscious Travel