Rent Attic attic, a room, full bathroom and kitchen, the studio has a terrace of 70 meters with SPA-JACUZZI, relaxation area and barbecue. It HAS CAR PARKING FOR LARGE. The apartment is extremely quiet, we have wifi, air conditioning and heating. In the same building pharmacy, I supermarket. We are located 15 minutes walk to downtown, easy access to highways, area with bars, cafes ....
Access to the attic is completely independent, has an elevator to the roof, is decorated so that you feel like your home, you have the terrace is gorgeous, with its relaxation area, dining area with barbecue. if you want to stay 4 people have mattresses terrace that can make the function of bed, we have a microwave, kettle, barbecue and induction cooking plate, sink and eating utensils, refrigerator and television.
It is a quiet neighborhood, where have all the services supermarkets, cafes, pharmacies, local prepared foods. It is very close to the downtown area, in turn we are well positioned as we are very close to the highway that takes you to Cartagena as well the entrance to the highway to go to Alicante.
Fantastic studio with a large sunny roof terrace. Great hosts very helpful and provided me eith a transfer to and from San Javier Murcia airport at an additional charge. Thank you Montse and Joaquin I would definitely like to come back to Murcia city, a fun, friendly, vibrant city and would stay in your studio again.
Margaret
2016-10-15T00:00:00Z
Genial!!! Una sorpresa para bien , perfecto en decoración, limpieza, comodidad... Un 10 . Un rinconcito ideal para desconectar y respirar un poco . Montse es una anfitriona encantadora que nos facilitó todo muchísimo . Para repetir sin duda.
Erica
2016-12-03T00:00:00Z
A beautiful place to stay, the house is decorated with amazing charisma, really good taste! If it gets to warm, you have air conditioning and fan to use, the bed is great! The terrace with the little lake/swimming pool and a mini golf track are lovely! The host was really friendly and communicative! Thank you for the experience!
Filipe
2016-09-02T00:00:00Z
Espaço muito agradável decorado com muito bom gosto. O terraço é excelente para relaxar e está-se mesmo muito bem, com boas vistas etc. Os anfitriões são muito simpáticos e atentos às necessidades dos hóspedes. Eu estive só um fim de semana em trabalho mas vai-se bastante facilmente a pé até ao centro da cidade (catedral etc) e tem os serviços mínimos no bairro residencial da casa, com supermercado, lojas de comida para levar, etc. Recomendo vivamente!
Helder
2016-11-28T00:00:00Z
Montse es un encanto, es super amable y cuida hasta el ultimo detalle y la buhardilla es un capricho. Volveremos sin dudar
Maria José
2016-06-17T00:00:00Z
¡Todo genial! Joaquín nos explicó todo al detalle y nos facilitó información de todo lo cercano para que no tuviésemos ninguno problema. El piso, un 10! Y la terraza fantástica ! Volveremos en verano si o si
Jose Antonio
2017-02-19T00:00:00Z
El trato con Montse y su marido fue inmejorable. Muy atentos y agradables. El apartamento está al detalle. Me encantó todo lo que tiene y los detalles que tiene para que estés agusto. El sofá cama no es lo mejor del mundo para descansar pero para un par de noches no está mal. Lo único que señalaría es la falta de una mesita para poder comer dentro con el aire acondicionado y el aislamiento, ya que en cuanto se apaga el aire la chapa recalienta la estancia con rapidez. La estancia estuvo genial aunque por el calor no pudimos disfrutar de la terraza ni de la piscina hinchable, pero es todo un detalle. Lo recomiendo.
Vellita
2016-09-05T00:00:00Z
Una estancia muy agradable, donde hemos dusfrutado de unas maravillosas vistas de Murcia desde la preciosa terraza, el estudio es muy bonito y acogedor, además del excelente trato de la anfitriona Montse. Estuvo muy atenta. Sin duda volveremos. No tenemos ninguna queja, fue maravilloso.
Luisa
2016-11-01T00:00:00Z
Jenis Bilik
Keseluruhan rumah/apt
---
Jenis Penginapan
Apartmen
---
Memuatkan
2
---
Bilik tidur
Murcia, Región de Murcia, Sepanyol
Nice and cozy new apartment, with master bedroom with separate bathroom, spacious, garage, kitchen, very bright, quiet, easy access to roads
Very quiet area with easy access to communications, sunny
Very quiet, well connected, very comfortable, ideal for rest and make day outings to visit other parts of the region, there is a parkway, orchard, which can be done by bike or on foot
This flat is in Alcantarilla, not Murcia! Aircon and Wi-Fi didn't work, which made for an unnecessarily uncomfortable stay (these things can be fixed of course, so ask if considering coming here). This flat is fine otherwise, though alcantarilla itself is a bit dull, which didn't matter to us as it was only a stop of on the way south west..
Cammy
2016-08-05T00:00:00Z
Todo bien
Alex
2016-11-02T00:00:00Z
È un appartamento dove vive una famiglia con regolarità. Per stare una notte va bene ..
Valeria
2017-01-03T00:00:00Z
Alojamiento nuevo, limpio y Lorena es una maravilla como anfitriona, nos ayudó en todo y nos sentimos como en casa. Si estáis por la zona no dudéis en alojaros en este apartamento.
Jose
2016-06-26T00:00:00Z
Una estancia muy agradable, Lorena se mostró muy amable en todo momento y no facilito la entrega de llaves y demás. La casa muy acogedora y con todo lo necesario! Totalmente recomendable
Paco
2016-11-05T00:00:00Z
We stayed in the apartment for one night on our way to visit Andalusia. Lorena was a very nice and helpful host :)! There was no problem with us coming and checking in earlier that we had previously agreed on, Lorena made sure we felt like home, gave us tips about where to eat (the pizza was great, thanks!) and what to see in Andalusia during our trip. The place itself was clean and very charming, with huge comfortable bathrooms, wifi and well-equiped kitchen. The location very close to the highway, so great if you want to hit the road afterwards. Very recommendable!
Małgorzata
2016-10-14T00:00:00Z
La casa de Lorena es como en las fotos. Muy comoda, practica y limpia. Lorena me hizo el gran favor de tener la casa preparada en poquisimo tiempo despues de la salida de los anteriores inquilinos porque yo no encontraba nada para estar con mis hijos el fin de semana. Casi sin tiempo dejo la casa perfecta para que pudiera entrar y pasar el fin de semana. Perfecta antención de Lorena y flexibilidad para la hora de salida del piso. Lo recomiendo sin dudas. Gracias por todo Lorena
Pablo
2017-03-05T00:00:00Z
Lorena fue muy agradable con nosotros y servicial en todo momento. Sin embargo el piso tenía deficiencias importantes que mejorar, como que uno de los dos baños no se pudo utilizar por problemas de fugas. El calor resultaba bastante incómodo, ya que no había aire acondicionado en la casa. La limpieza del piso mejorable, ya que había bastante polvo. Muchas bombillas del piso no funcionaban
TOMÁS
2016-09-04T00:00:00Z
Jenis Bilik
Keseluruhan rumah/apt
---
Jenis Penginapan
Apartmen
---
Memuatkan
4
---
Bilik tidur
Murcia, Región de Murcia, Sepanyol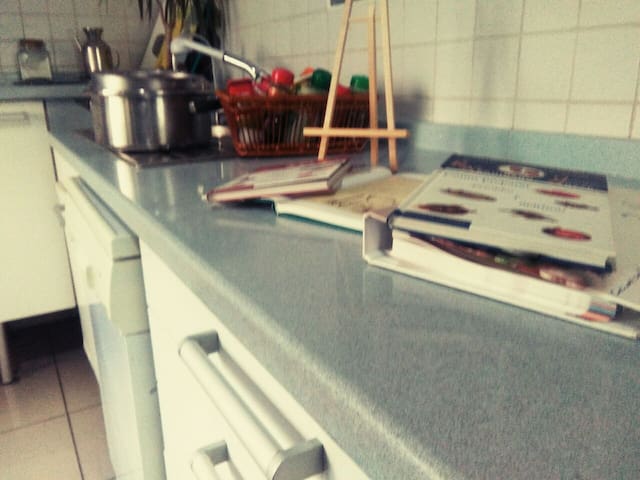 High spec apartment in a 5 star golf resort. Garden 4 which is located with in the resort has a pool and the apartment overlooks it. Each room is fully air conditioned and there are two TVs all of which is remote controlled . Main bed also has a large fan that is also remote. Kitchen has fridge freezer , cooker. Dishwasher, washing machine , Microwave and
The community will help in anyway possible
Jenis Bilik
Keseluruhan rumah/apt
---
Jenis Penginapan
Apartmen
---
Memuatkan
4
---
Bilik tidur
ALHAMA DE MURCIA, CONDADO DE ALHAMA, Sepanyol
Small bright apartment, close to the headquarters of artillery, creative and cultural space, a library and internet access. Square headquarters in multiple events (concerts, markets ...) are developed with a nice walk a few minutes' walk from the cathedral of Murcia
Small apartment with lots of light and all the basic needs and if you need something specific you can ask availability.
Muy cómodo y cerca de la catedral
Daniel
2017-04-09T00:00:00Z
Jenis Bilik
Keseluruhan rumah/apt
---
Jenis Penginapan
Apartmen
---
Memuatkan
3
---
Bilik tidur
Murcia, Región de Murcia, Sepanyol
Cozy apartment with double bed + air mattress bed for WAM festival. Transport connection. Everything you need to spend a festivalero find.
Jenis Bilik
Keseluruhan rumah/apt
---
Jenis Penginapan
Apartmen
---
Memuatkan
4
---
Bilik tidur
Murcia, Región de Murcia, Sepanyol
Edificio de cuatro apartamentos de reciente construcción completamente amueblados y equipados, constan de salón-cocina, cuarto de baño y dormitorio, cocina con electrodomésticos y menaje, a/a, calefacción, wifi, ropa de cama y toallas. Ideal para descubrir Murcia. Máximo cuatro personas, pareja con o sin niños, dos parejas, viajes de negocios, aventureros, etc. Registrados por D.G. de Turismo como Alojamientos turísticos.
Se trata de un alojamiento ideal para una o dos parejas, o una pareja con dos niños. Hay dos apartamentos en planta baja con patio interior y dos apartamentos en primera planta. Hay wifi gratuito. Para estancias superiores a una semana, limpieza gratuita y cambio de sabanas y toallas. Los apartamentos de este anuncio están en planta baja.
Los apartamentos están ubicados en una zona muy tranquila, pero rodeados de todos los servicios (bares, supermercados, bancos, farmacia, etc.).
I stayed in Murcia for a month and had a very good stay in the apartment. It had everything I needed such as a kitchen stuff and a washing machine. The apartment is also located nicely halfway between the city center and the university campus (which are easily reachable by the main tram line which stops close by) and there is a supermarket around the corner. The only small thing which could be improved is the WiFi which was a bit slowish and the signal strength is a bit low. Finally Jose and kids have been very kind in picking me up at the busstation and are quick in responding when you need some further information. So I can definitely recommend this!
Jan-Willem
2015-10-09T00:00:00Z
Accueil très chaleureux, Jose sait se rendre disponible quand nous avons besoin. L'appartement est vraiment très propre et bien équipé. Le quartier est très calme, stationnement facile. Seul hic, les murs sont en papiers...
Karine
2016-04-05T00:00:00Z
Jenis Bilik
Keseluruhan rumah/apt
---
Jenis Penginapan
Apartmen
---
Memuatkan
4
---
Bilik tidur
Espinardo, Región de Murcia, Sepanyol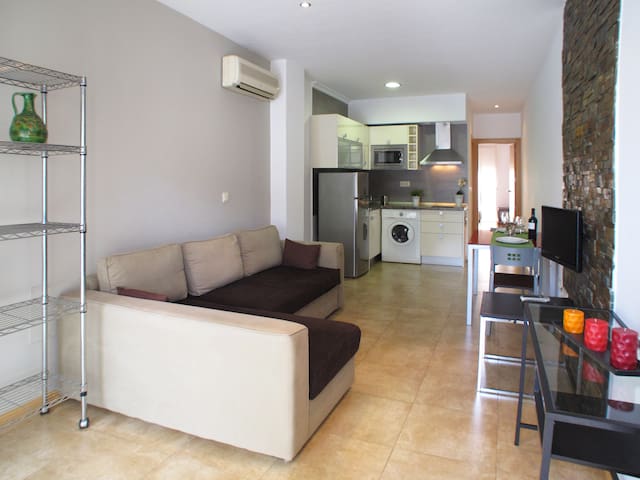 Attractions: 30m2 apartment located in the center of Murcia. It is inside but light through skylights north-west orientation with. This apartment is ideal for 2 people with possibility to accommodate 4. Newly renovated with double glazed enclosures, walk in shower with rain shower. Care to detail to make your visit a unique experience, both for work and leisure ..
Nothing to complaint. Jose was very welcoming, the house clean and tidy, everything was brand new.
Tan Tai
2016-10-04T00:00:00Z
En plein centre ville, très bien situé.
Fanny
2016-10-25T00:00:00Z
Coincide perfectamente el anuncio con la realidad, apartamento con buenas condiciones , amable y formal
Pilar
2016-10-26T00:00:00Z
Perfecto para estancia corta!
Anna
2016-11-27T00:00:00Z
Check-in y check-out sin problema. La habitación es bien ubicado y es en un muy bueno estado. Pero la habitación no es recomendable ahora por 4 personas porque no hay 4 sillas y la cama que es normalmente un sofá es muy pequeña.
Frieder
2017-02-22T00:00:00Z
Apartamento cómodo, bien equipado y muy bien situado. Una buena elección en Murcia
Luis y Cristina
2016-11-13T00:00:00Z
Mooi en net appartement, alles is te bereiken op wandelafstand. Ideaal voor een paar dagen Murcia.
Maxime
2017-02-09T00:00:00Z
Piso muy central, idéntico para alguien que quiere disfrutar Murcia en El Centro. Muy cómodo para 2 personas
Haris
2017-03-10T00:00:00Z
Jenis Bilik
Keseluruhan rumah/apt
---
Jenis Penginapan
Apartmen
---
Memuatkan
4
---
Bilik tidur
Murcia, Región de Murcia, Sepanyol
Original lejlighed konverteres gennem rehabilitering af en gammel togvogn har en stor terrasse, veranda og haven, har udstyret køkken, separat soveværelse, aircondition, varme, trægulv og mere ...
Wagon House Self catering sommerhus ved meget økonomisk, fra 49 € / nat fuldt hus har en stue med sofa og LCD-tv med DVB-T, aircondition og varme, varmt vand, badeværelse integreret i rummet med termostatisk bruser vandhane, eller dobbeltværelse, ekstra seng, køkken Amerikansk udstyret med køkkengrej og redskaber, håndklæder, sengetøj, osv .. Har også en stor terrasse, have og veranda. Ejendommen er beliggende i fuld haven Murcia, ved siden af Jeronimos Kloster og University og Espinardo UCAM. Wagon seng er ideel til afslapning og sightseeing og Bortset fra de forskellige omkringliggende turistruter i det nordvestlige Valley Ricote, Costa Calida, Espuña, Lorca, Valle del Guadalentín Caravaca de la Cruz, Moratalla, Bullas, Cartagena, Mazarrón, Fortuna, Archena, Blanca, Cieza osv Vi anbefaler, at du besøger vores hjemmeside: (URL HIDDEN) Tlf: (PHONE NUMBER HIDDEN) Wagon House er vært for en særlig plads, er resultatet af rehabilitering af en godstog vogn, restaureret som lejlighed strategisk placeret i "haven af Europa" gør den ideel til resten af din ferie eller besøg erhvervslivet, uddannelsessektoren og mestre, fordi de er meget tæt Espinardo universiteter og UCAM. Det er også ideel for besøget turisme i byen og Murcia
Vores vogn lejlighed er beliggende i et roligt grønt boligområde i fuld haven Murcia, men meget tæt på byens centrum og ved siden af universitetet i San Antonio (UCAM). Ingen parkering problemer.
Una maravilla de sitio, tranquilidad absoluta. El vagón es precioso por dentro y el emplazamiento es idílico. Juan estuvo muy atento y fue un anfitrión encantador. ¡¡Lo recomiendo 100%!!
Patricia
2014-08-06T00:00:00Z
Juan fué muy amable y la casa muy coqueta y diferente. La vivienda está muy cerca de Murcia. Fuimos en agosto y hace mucho calor en la zona por lo que es aconsejable mantener el aire acondicionado encendido en la vivienda puesto que al ser un vagon se caldea muy rápidamente, aunque con el aire acondicionado no hay problema..
Vicent
2015-08-07T00:00:00Z
Perfect place ,very peaceful ! Just as on the pictures ,all very clean ,with a nice front garden ! Juan was very helpful and flexible ! The wagon is near by a supermarket and an Outlet ! We loved our stay and would definitely recommend it ! A nice different experience !!!! Todo perfecto ,nos encantó la estadía ! Muchas gracias Juan Saludos Gi & Darren
Gi
2014-05-23T00:00:00Z
El lugar y el alojamiento muy especial, tranquilo y muy silencioso
vicente
2017-03-26T00:00:00Z
Fantastic and interesting place to stay set in orange and lemon groves. Beautiful setting, peaceful and private. About 5 km from Murcia Cathedral. We had a lovely walk into the city through country roads. Property clean and well-equipped. Juan was friendly and arrival and leaving was simple. I wish I could speak Spanish as I was very interested in how he done the conversion and it would have been good to have a talk. Must learn the language. If you have bikes the property is near good cycle routes in the small lanes.
Simon
2015-04-08T00:00:00Z
La Casa Vagón está ubicada en la tranquila y preciosa zona de huertas, desde el cual además podrás ver la preciosa Universidad de San Antonio además tiene un Mercadona cerquísima para hacer compra. Este alojamiento es un sitio genial y que recomiendo. Lo que si no me pareció muy apropiado, más viendo que en las "Normas de la casa" no aparece... estando por la tarde con una pareja amiga tomando una tranquila cerveza en la estupenda terraza exterior frente los vagones se me llamara la atención con que las normas de la casa indicaban que no se aceptaban visitas. Aunque me chirrio esa supuesta norma y puesto que nos ibamos ya y no quise darle más importancia a esa llamada de atención, no entre en debate y ahora veo que esa norma además no está especificada. Entiendería la necesidad de avisar/regular que el alojamiento no sea utilizado por personas para hacer fiestas con mucha gente y hasta altas horas de la madrugada pero una pareja amiga, por la tarde y de charla muy tranquila, llamar la atención con una supuesta norma de "No visitas" que no ahora no veo reflejada no me pareció de recibo. Por todo lo demás un alojamiento estupendo y toda una experiencia alojarse en el.
Moisés
2015-05-04T00:00:00Z
Een rustig gelegen appartement , gelegen aan de rand van Murcia. Bijzonder originele omgeving met de omgebouwde treinwagons. Juan was bijzonder vriendelijk en heeft ons veel tips gegeven om Murcia en omgeving te verkennen. Het centrum is goed bereikbaar , en in de buurt is op loopafstand een supermarkt. De omgeving van Murcia is erg mooi.
Con
2015-05-24T00:00:00Z
El sitio genial, super tranquilo que era lo que buscábamos, juan estuvo muy agradable, correcto, atento y disponible para lo q nos hiciera falta, el vagón tiene de todo lo necesario, estuvimos muy agusto y hay un mercadona super cerca. Lo recomiendo totalmente.
TATIANA
2014-11-09T00:00:00Z
Jenis Bilik
Keseluruhan rumah/apt
---
Jenis Penginapan
Apartmen
---
Memuatkan
4
---
Bilik tidur
Murcia, Region of Murcia, Sepanyol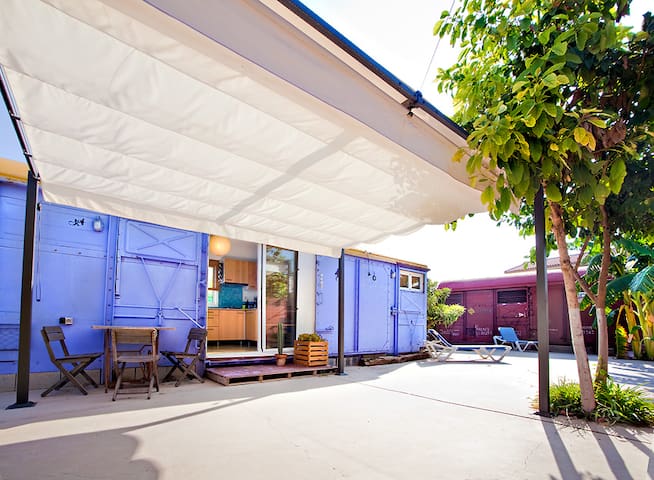 You'll love this cozy newly renovated apartment, flooded with light, modern and with all amenities and comfort. It is a five minute walk from the famous Gran Vía, shopping place and walks and the English Court. Supermarkets, restaurants, cafes and shops are at street level. Well served by public transport, immediate access to the motorway. Gardens and playground just below the building. There is nothing you can not find in the neighborhood, it is the best area of Murcia!
This newly renovated apartment no lack of anything to feel at home and also while on holiday! The light and airy living room features a veranda with incredible views of the square of the newspaper Opinión. Comfortable sofa, TV with USB reader to see your own movies and DVD. Wifi and telephone with national and national calls included Moviles and free. The kitchen, where everything is brand new fully equipped. Has oven, microwave, induction hob, dishwasher, washing machine, but also small appliances such as toaster, juicer, Italian coffee maker, blender, kettle or kettle, iron and pressure cooker. You have all the basic elements of hygiene, gel, shampoo, creams several, hair dryer, towels, bathroom scales. The bedrooms have comfortable couches and mattresses brand new 140 and 150 cm respectively. Storage space, hangers, luggage banks to support .... everything is designed to make your stay as comfortable as possible. And of course air conditioning and central heating.
Maybe the neighborhood are two fundamental things. The first is to be surrounded by all services, shops, restaurants, nightlife and close to the main points of cultural interest and the second is that the house has a strategic location where for its tranquility not appreciate you're in a so central. Because night's rest is also important, no?
Hemos tenido una estancia muy cómoda y acogedora el piso esta muy bien ubicado la decoración es muy bonita y es muy luminoso y muy limpio todo Eva es muy simpática y atenta.
Miriam
2016-09-20T00:00:00Z
L'appartement proche du centre ville est sympa et bien agencé. Eva a été très disponible et a répondu rapidement à chaque question. Malheureusement elle n'était pas en ville et l'accueil par son frère fut basique.
Fabienne
2016-10-18T00:00:00Z
I enjoyed my stay at Eva's. She was a wonderful host and her house was clean and beautiful. I would recommend Eva as a host - answered questions quickly, was friendly, and helpful. Thank you Eva!
Gianna
2016-10-05T00:00:00Z
It was a great experience being a guest in Eva's apartment. The apartment is newly refurbished with meticulous detail. All amenities and mod cons are provided, everything is brand new and even has central air. Eva had the opportunity to meet me in Murcia in person and drive me to the apartment. I was lucky to meet her wonderful family who even carried my suitcase for me. I had the place totally to myself for a month, Eva initially provided me with many details about the area, and also kept in touch via email to ensure I had everything I needed during my stay. Because the apartment wasn't booked the day I left I was offered a late check-out at my own convenience. The apartment is amazing, so fresh and new and has every detail and decoration you could imagine. Amazing, comfortable beds and super shower. I enjoyed cooking in the brand new kitchen everyday. The area is very modern and safe, there are many things on your doorstep. In the entire time I stayed here, I didn't need to use public transport or taxis once. Although there is public transport just across the road if you need it. Thank you for everything Eva, I had an amazing experience staying in your home.
Elliott
2016-08-17T00:00:00Z
Absolutely beautiful apartment with nice views. Very clean and tidy as well and feels very much like a home. We were greeted by Eva and her daughter who were lovely! Will certainly look to stay again in the future. Muchas Gracias!
Jonah
2016-08-25T00:00:00Z
Esperienza indimenticabile. Tornavamo a Murcia dopo 10 anni e ci siamo sentiti subito di nuovo casa, grazie anche al meraviglioso appartamento che ci ha coccolato dal primo istante. Ampio, luminoso, pulito, arredato con maestria e incredibilmente fornito di tutto!! Avremmo potuto portare la metà dei bagagli data l'organizzazione della casa, provvista di ogni tipo di accessorio, come a casa propria, dalle mollette per il bucato, ai prodotti di igiene personale, prodotti monouso e detersivi per pulire, nonché un comodo carrello porta spesa per spendere nel grande supermercato di fronte (basta attraversare la strada). Eva è un Host attento e preciso. Ha avuto mille attenzioni, lasciandoci addirittura la colazione per il mattino successivo al nostro arrivo, visto che viaggiavamo con un bambino e l'arrivo era previsto in tarda serata. La casa è un incanto. Ovunque profumo di fresco e di nuovo. Stoviglie e piccoli elettrodomestici nuovi di zecca e il garage in questa zona della città è un vero lusso. Della città siamo innamorati da vent'anni, è un posto incredibile dove si torna spensierati e dove il cibo, la cordialità e il clima buono tutto l'anno, la rendono una delle città più vivibili e a misura d'uomo che io abbia visitato. Il quartiere è a circa 15 minuti a piedi dal centro storico ma Murcia è una città da camminare sempre e comunque a piedi tutta, per poterne cogliere tutti gli aspetti. Scontato dire che torneremo ancora e ancora sceglieremo questo appartamento.
Daniela
2016-09-11T00:00:00Z
Muy acertada la estancia en el acogedor apartamento de Eva Todo está impecable y muy bien situado ...sin duda alguna recomiendo este precioso y coqueto apartamento Estarás como en casa ☺️
Sandra
2016-10-11T00:00:00Z
Jenis Bilik
Keseluruhan rumah/apt
---
Jenis Penginapan
Apartmen
---
Memuatkan
4
---
Bilik tidur
Murcia, Región de Murcia, Sepanyol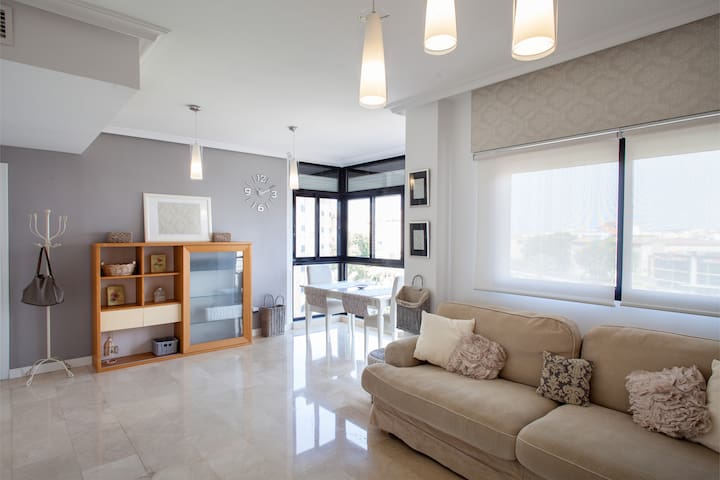 Our cozy apartment is 5 minutes from downtown by car and 20 minutes from the beach and is in an area very tranquila.Tambien located just 400 meters have the largest market of Spain called Gourmet Corner (Rin Ran) (buenavista urb) held every Sunday of the month.
The tranquility
Everything in general
We stayed for 7 nights . The apartment is top floor and was very clean and well presented . everything was good . Parking was easy . the washer had a fault but the host did not know also heating not working . also the early morning traffic noise was my only issue and we had to drive into murcia to pick the key up . but the host was very good and apart from a couple of small issues i really cannot complain for the price we paid
Steve
2016-01-28T00:00:00Z
El piso es exactamente tal cuál se muestra en las fotos. Muy bien conservado y muy limpio. Estamos deseando repetir pronto. (:
Pablo
2016-09-12T00:00:00Z
Lo recomiendo. Muy privado. Acogedor. Muy excelente.
Alexandra
2017-01-13T00:00:00Z
El anfitrión nos ayudó cuando Se lo pedimos porque fuimos un fin de semana con mal tiempo y nos consiguió un calefactor. Pero hacía mucho frío en la casa.
María
2016-11-27T00:00:00Z
El piso, esta muy bien, muy nuevo, con una cocina amplia y muy bien equipada con todo lo necesario. La única desventaja, todo y que el anuncio ya lo indica, el no disponer de aire acondicionado, es un hándicap. Antonio es un excelente anfitrión, respondiendo muy rápido cualquier duda y flexibilizando la hora de entrada a nuestras necesidades. Gracias. Recomendamos el piso, y si volvemos por Murcia lo tendremos en cuenta.
Cristian
2016-09-02T00:00:00Z
Was a nice appartment to stay!
Olivier
2016-06-30T00:00:00Z
Antonio y su esposa nos dan la bienvenida. Estaban allí cuando necesitábamos. El apartamento es consistente con la descripción que teníamos. Contiene al mínimo necesario y es ideal para 3 personas con una vista magnífica. La ubicación es ideal para personas transportadas y el transporte público están cerca. Tuvimos unas buenas vacaciones.
Seune
2016-08-27T00:00:00Z
Très bon contact et disponibilité d'Antonio l'appartement est très fonctionnel et agréable le bus pas loin permet d'accéder à murcia sans voiture
Françoise
2016-04-09T00:00:00Z
Jenis Bilik
Keseluruhan rumah/apt
---
Jenis Penginapan
Apartmen
---
Memuatkan
4
---
Bilik tidur
Murcia, Región de Murcia, Sepanyol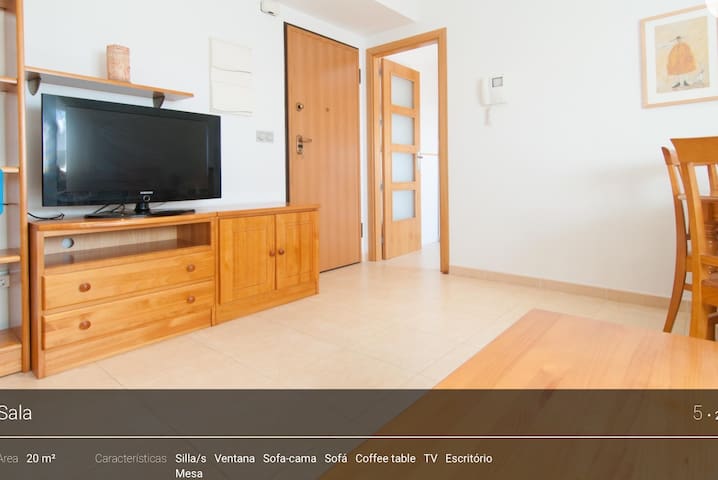 Incredible apartment for two. Central well lit and quiet. Have a good weekend in Murcia. Well connected and with easy parking
Estuvimos muy agusto en casa de ángel. Casa acogedora y céntrica. Gracias por todo!
Lucia
2017-01-15T00:00:00Z
Me he alojado durante un fin de semana con mi pareja y la verdad todo más q bien! Zona céntrica, todo tipo de establecimientos a pie de calle ( farmacia, estanco, supermercado, bares, chinos..) en fin de todo! El piso muy cómodo, con todo los enseres y toda comodidad. Recomendable 100%! Repetiría sin duda.
Alba
2017-01-29T00:00:00Z
Yo pase mui bien. Lo piso es confortable y con mucho espacio! genial
Julio Cesar
2016-08-24T00:00:00Z
Es un piso bien situado, cerca del centro pero en un barrio tranquilo. Tampoco hubo problemas para aparcar y era zona libre de pago. Es pequeño pero cómodo, tiene todo lo necesario para estar a gusto. Con Ángel ha habido buena comunicación y ha puesto todas las facilidades. Lo recomendaría. ¡Un saludo y gracias!
Alejandro
2016-11-01T00:00:00Z
Angel muy atento a todo. No llegamos a vernos pero siempre estuvo en contacto por si necesitábamos cualquier cosa. Muy agradable y la casa acogedora y centrica muy buena estancia en la casa.
silvia
2016-04-01T00:00:00Z
El apartamiento estaba limpio y ordenado. No conocí a Ángel en persona pero estuvo pendiente en todo momento para ver si necesitábamos algo. La zona donde esta ubicado es buena ya que hay cerca distintos establecimientos como supermercados o farmacias.
Brigi
2016-06-20T00:00:00Z
Todo perfecto! Un placer
Vicente
2016-04-18T00:00:00Z
Muy bien! Piso muy comodo y limpio, bien ubicado. Todo super bien, menos que no tenia wifi, pero a pesar de eso totalmente recomendable
Jonathan
2017-04-02T00:00:00Z
Jenis Bilik
Keseluruhan rumah/apt
---
Jenis Penginapan
Apartmen
---
Memuatkan
2
---
Bilik tidur
Murcia, Región de Murcia, Sepanyol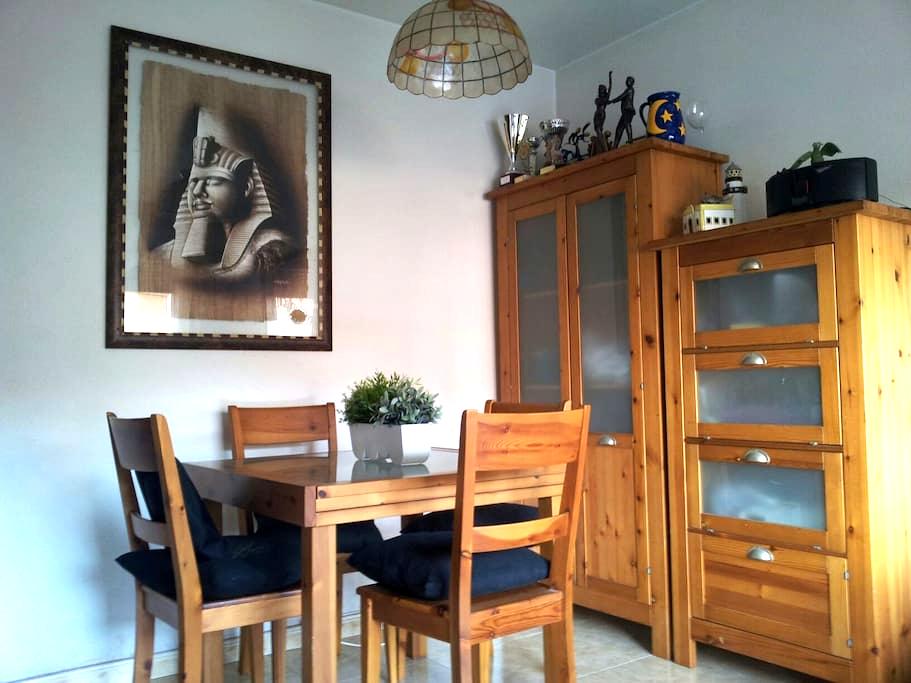 Apartment in the old town of Murcia, near the Gran Via and Plaza of flowers. Very bright.
Un encanto Elena, todo correcto y estancia céntrica. Gracias por todo muy recomendable
Natalia
2017-03-17T00:00:00Z
Sitio centrico, perfecto para conocer la ciudad, cerca de todos los bares de tapas y de la zona de copas. Quizás algo ruidoso porque se escucha el vocerio de la gente los sabados por la noche. La anfitriona perfecta, encantadora.
Carmela
2017-03-26T00:00:00Z
Great place. Clean and centric. Elena is delightful. I really recommend it!
Carlota
2017-02-12T00:00:00Z
Una casa en el centro de Murcia. Bien comunicada. Limpia y amplia.
Mónica
2017-02-26T00:00:00Z
Muy bien ubicado por el centro de Murcia. Pero es un piso vacío para alquilar y no vive nadie allí. Así es igual que un hotel
Gareth
2017-02-08T00:00:00Z
It very well located flat - only 10 minutes walk to cathedral. The flat has nice bedroom and big living room. Elena was very helpful and responded very quick when we had some cold water issue. Our flight back was late in the evening and Elena let us stay till 4pm which was great. Many thanks :)
Magdalena
2017-02-05T00:00:00Z
El piso es mejor de lo que muestran las fotos! Un encanto. Grande, entra buen aire. Cerca de la gran vía, con acceso a almacenes, supermercado y a un paso de la catedral y demás lugares hermosos de Murcia, en lo que puedes ir caminando sin problemas. Elena es una gran anfitriona, pendiente de nosotros siempre, respondiendo a nuestras inquietudes. Es super buay y encantadora. Tuvimos un retraso el día de la llegada y nos busco en su carro! Estuvimos agradecidos por tal gesto. Si en Murcia se quieren quedar no tengan recomiendo a mil este piso!
Elianne
2017-04-02T00:00:00Z
Muy buena anfitriona, el piso está muy bien comunicado y limpio, totalmente recomendable.
MIGUEL
2017-03-19T00:00:00Z
Jenis Bilik
Keseluruhan rumah/apt
---
Jenis Penginapan
Apartmen
---
Memuatkan
4
---
Bilik tidur
Murcia , Murcia, Sepanyol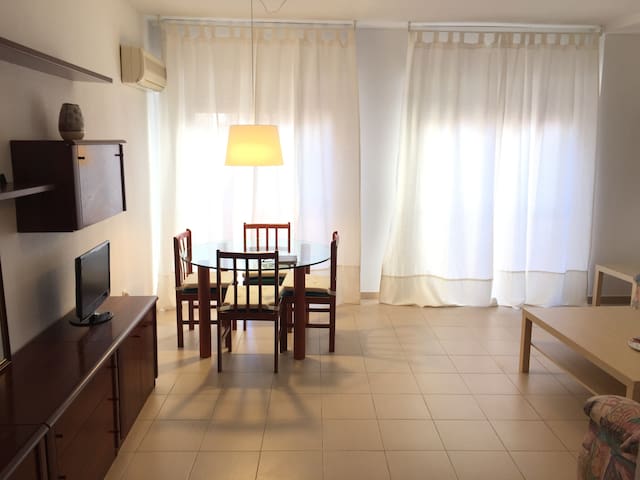 nice house, all bedrooms and living room are exterior, very quiet, very well connected, and located near the train station and bus stops, supermarket, 24 hours gardens, private parking, wifi, pets allowed.
Jenis Bilik
Bilik persendirian
---
Jenis Penginapan
Apartmen
---
Memuatkan
2
---
Bilik tidur
Murcia, Región de Murcia, Sepanyol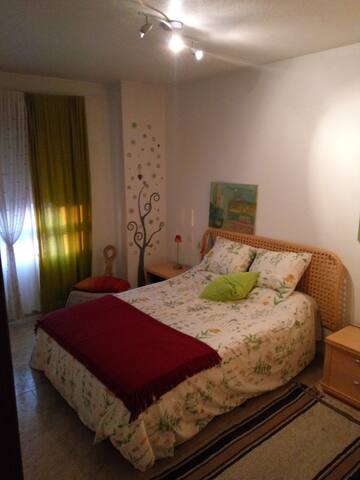 Reserve with peace of extensive experience and feel like at home. Bright, clean, spacious rooms. Bus station very close, parking flowers. The whole center on foot. Ideal families. Air conditioning / heating and gas stove.
Here I present my completely renovated apartment (87 m2), with a central location. 2 x Air Conditioning / Heat + gas stove + Wifi. It has 2 large bedrooms, a living room very large and bright kitchen, a toilet. Room 1 has a great air conditioning Floor (the quietest), ideal for heating in winter and cooling in summer. The bed is 200 x 150 cm, and has a comfortable latex mattress. Bed room 2 is 200 x 140 cm. It is a sunny and very quiet room. also I dispose of an additional floor mattress 90x190. Is an extra nominal cost, please inquire. The kitchen is fully equipped with the usual utensils spacious and clean a house, (Refrigerator, microwave, coffee maker Bialetti, gas hob, dishwasher, etc.), in it there is a breakfast table solid wood. It has free wifi. The apartment has a parking space, service not included in the price. It is a simple neighborhood while central and old. Supermarket economic and greengrocer 75 meters, and other daily trades. Located 200 meters from the bus station, 100 meters from the botanical garden, next to which there is a large public and free parking in which to leave the car. The river is also next door, you can walk or ride a bike, and enjoy the traditional vegetable gardens and orchards, in the vicinity of the apartment smallholdings have become romantic exploited by farmers. From the apartment you can access all the historical center of Murcia and the shopping area and area where nightlife or day. 5 minute walk to the Plaza de las Flores, a place where there are many bars and terraces to have a beer or dinner. The cathedral is below. Of course I will be happy to help you with information many of the issues that are presented to visitors.
La casa de Javier es tal y como se muestra en las fotos. No le hemos conocido, ni a él ni a otro intermediario, pero fue muy amable porque nos prestó una cuna de viaje y una trona para nuestra hija. Y también nos dejó fruta y leche como detalle de bienvenida. Hemos estado muy a gusto en su casa.
Michelle
2016-12-10T00:00:00Z
Estuvimos muy bien. Acogedor y tranquilo a la vez que cómodo. Muchas gracias
Elisa
2014-05-05T00:00:00Z
OK, first of the bad bit (our fault really) we did get a complaint about noise, this was because on our last full night we went out and didn't come back to the apartment till 5am. this was wholly our fault. The good news is the apartment is lovely, it's a family home and has all the things you would expect a home to have, tv, internet, full kitchen. Its right near the bus station (helpful if you are dragging luggage) and the area is nice and has a shop round the corner for milk and bread. Javier popped past a couple of times to check things were ok (and say that the neighbours weren't happy about the early wake up) the apartment also has its own wifi ( I've stayed in a few places that say they have wifi and its not theirs, its next doors and the password has been changed. Not in this case) also there is a lift, this was a joy as we were on a cycling holiday and trooping a bike up a Spanish stairwell is not fun. On the whole the the entire experience was good, we had a minor issue when we showed up as Javier's family didn't realise we were arriving that day but that was sorted out quickly and everything went swimmingly after that. So in short, Great host, good apartment, nice location and value for money.
Mark
2014-03-14T00:00:00Z
Javier è una persona gentilissima,ci ha messo a disposizione tutto il necessario. La casa è bellissima,molto pulita e accogliente,sembra di stare a casa propria. Assolutamente consigliato!!
Noemi
2016-10-21T00:00:00Z
We were welcomed with some fruit in the kitchen, everything was clean, we got two keys which was handy for us. Javier was very friendly and correct. He is a trustworthy host.
Bea
2016-11-19T00:00:00Z
Hemos pasado tres días en el apartamento de Javier y nos hemos sentido como en casa. Cuando volvamos, repetiremos.
Sara
2015-04-15T00:00:00Z
This owner did his best to make you feel at home by putting trust into the interaction. Being available and interested in communication. He speaks English very well wich made the contact even easier and better (because I don't speak Spanish). The apartment gave a lot of privacy and is fully equipped. Nothing to wish for. It is his own appartement and he moves out for the time of renting. The neighbourhood is somewhat mixed cultures, but okay. The positioning made it easy to walk to the lively citycenter. Sure can recomment this appartment!
Carel
2015-02-26T00:00:00Z
We met Javier only one day because he was on travel, but he organized everything and his friend Mariangeles gave us the keys. We spent nice time in Murcia! The house is very nice, it's quite near to the city center.
Iole
2013-04-09T00:00:00Z
Jenis Bilik
Keseluruhan rumah/apt
---
Jenis Penginapan
Apartmen
---
Memuatkan
5
---
Bilik tidur
Murcia, Region of Murcia, Sepanyol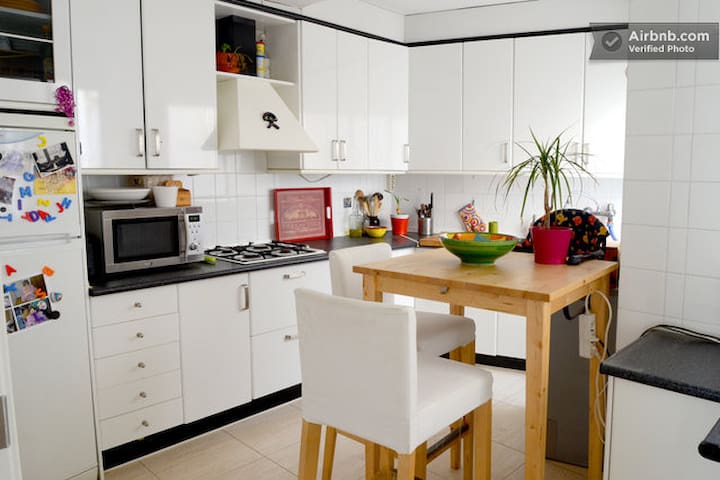 Apt. Studio in the city center, in an old building renovated. Fully equipped, very quiet, with large windows that offer spectacular views of the cathedral is a few meters.
The house is in, just opposite the cathedral and enjoying their more privileged view of the city. As the downtown area, it is close to numerous restaurants, entertainment venues and major attractions, besides the cathedral: the Town Hall, the Romea Theatre, Plaza de Santo Domingo ... The house has its main facade on the street "Tatters" one of the most emblematic of the city. Despite being in a lively area, housing is acoustically isolated and is very quiet. It is a comfortable home for one or two people.
The neighborhood is the most beautiful part of the city, the old town. There are all kinds of services and shops in the area, squares and main attractions. But despite being in such a lively area, the apt. It is very quiet because it has soundproof windows.
Apartamento muy luminoso y acogedor. Ubicación inmejorable. La anfitriona es encantadora nos facilitó mucho la estancia.
Ana
2016-10-23T00:00:00Z
This little apartment hangs right over the square of the Cathedral of Murcia. It couldn't be more central to all the tourist sites and restaurants. So cute in design with great windows and shades. Maria couldn't have been lovelier to deal with. She was so accommodating and friendly! It made our short visit so easy! Highly recommended! Thanks for having us Maria!
Miriam
2016-07-29T00:00:00Z
Maria's spacious apartment is located in the heart of Murcia and the views to the cathedral are enjoyable. Maria was an excellent host who took care of everything and was ready to help with every question I had. The weather in Murcia was very hot and therefore it was really nice that there was also air-conditioning in the apartment. I stayed in Murcia for a conference and was very happy with my experience. The apartment is perfect if you travel alone or as a couple.
Niina
2016-06-18T00:00:00Z
Das Apartment ist sehr ordentlich und grundsätzlich mit allem ausgestattet was man braucht (inklusive sehr guter Internetverbindung). Die Lage ist für Touristen ideal um das Stadtzentrum zu erkunden. Auch der Ausblick auf die Kathedrale ist absolut super, nur an das Glockenläuten muss man sich etwas gewöhnen. Maria ist eine sehr nette Gastgeberin, spricht gut englisch und ein paar Wörter deutsch. Sie war während unseres gesamten Aufenthalts für uns per Whats App erreichbar und hat immer schnell geantwortet. Alles in allem sehr zu empfehlen!
Max
2016-08-28T00:00:00Z
Great location near all amenjties. Very nice and comfortable apartment for two. Maria Jose is a very dynamic host, proactive and very communicative. Our check-in and check-out were easy. The house offers a nice view of the Cathedral.
Julie
2016-07-27T00:00:00Z
Fantastic location directly across from the cathedral but on a quiet street with lots of natural light! Very close to restaurants and shops.
Janet
2016-11-23T00:00:00Z
Todo perfecto. Un piso muy bonito y amplio con todo lo necesario para cocinar, asearse y descansar. Más céntrico imposible, justo al lado de la catedral. La anfitriona un encanto, siempre disponible para cualquier duda y necesidad tanto del piso como para informarnos de los alrededores. En general, una experiencia perfecta. Gracias!
Victor
2016-05-09T00:00:00Z
We enjoyed our stay very much in Murcia. Maria is an excellent host and the location of her small flat in the Cathedral District is the best. The flat is smaller than the photos make it appear, but we adjusted quickly. The air conditioner was very necessary as this is a noisy district at night and closing the windows and turning on the air conditioner made our sleep enjoyable. The flat has a bohemian feel rather than updated and modern but definitely nice and comfortable for one or two guests.
Angela
2016-09-26T00:00:00Z
Jenis Bilik
Keseluruhan rumah/apt
---
Jenis Penginapan
Apartmen
---
Memuatkan
2
---
Bilik tidur
Murcia, Región de Murcia, Sepanyol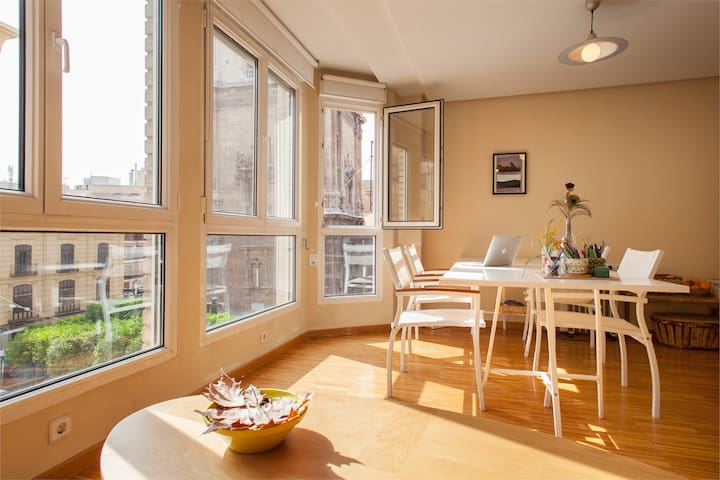 Beautiful apartment near the center, has 3 bedrooms, 2 bathrooms, anplio lounge and a kitchen with parking included
Apartment 15 minutes from the historic center of the city on foot, bus stop 100m, 30min San Javier Airport, 45 minutes from Alicante and just 30 minutes from the beaches.
Expansion area near the center of the city and well connected
Jenis Bilik
Keseluruhan rumah/apt
---
Jenis Penginapan
Apartmen
---
Memuatkan
6
---
Bilik tidur
Murcia, Región de Murcia, Sepanyol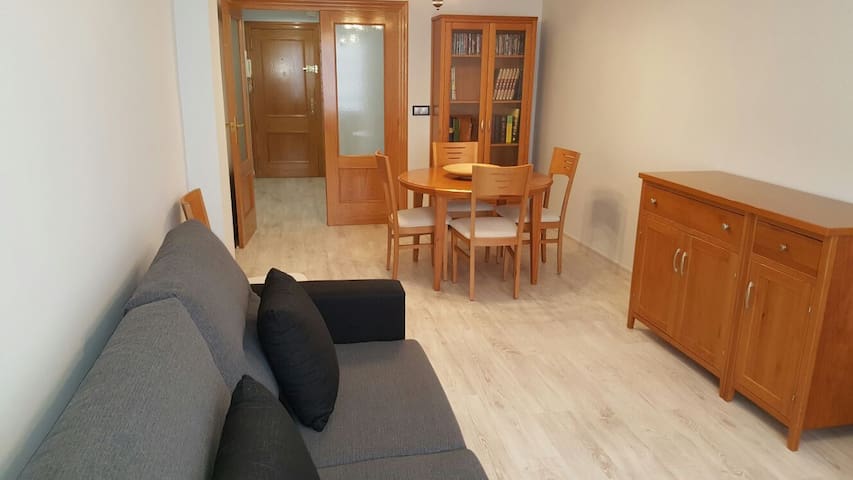 In the center of the city and in a historic building is our house with high ceilings, wide corridors and bright. Very well connected and the hand of any service you may need. I hope you enjoy it as we do.
It is a very central and very nice place. Spacious and comfortable for up to 5 people.
It is close to everything, have all services and cultural resources offered by the city at hand, it's nice and safe.
La casa de Paz es bellísima, muy bien ubicada, asoleada y ventilada. Cuenta con todas las comodidades que se necesitan y más. Lamento haberme quedado tan poco tiempo. Paz es una gran anfitriona, encantadora, predispuesta a solucionar cualquier inconveniente y una muy buena persona. Muchas gracias y por supuesto la recomiendo absolutamente.
Marcelo Fabián
2016-10-07T00:00:00Z
El piso es grandísimo y está muy bien situado. Paz fue una gran anfitriona, ofreciéndonos un montón de facilidades. Destacamos el maravilloso salón donde pudimos disfrutar de una cena de a Fin de año genial.
Miriam
2017-01-01T00:00:00Z
The host canceled this reservation 55 days before arrival. This is an automated posting.
Víctor
2017-03-11T00:00:00Z
Jenis Bilik
Keseluruhan rumah/apt
---
Jenis Penginapan
Apartmen
---
Memuatkan
5
---
Bilik tidur
Murcia, Región de Murcia, Sepanyol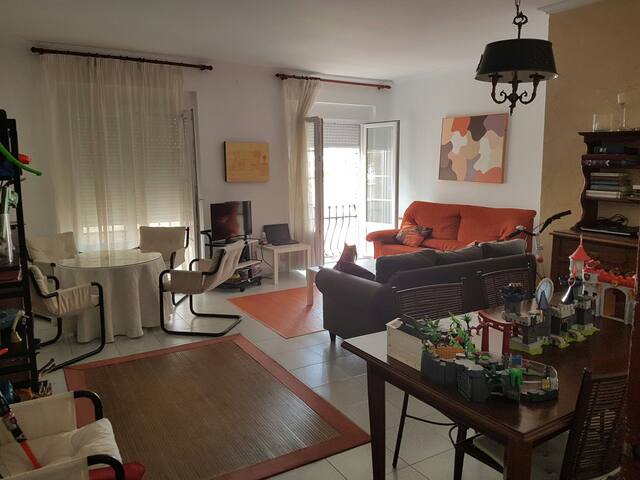 Apartment charming, cozy, welcoming, with modern decor and Nordic roll. Very bright with a spectacular terrace of 70 meters. It is fully renovated in 2015.
Apartamento con encanto, acogedor, coqueto, muy luminoso y con una espectacular terraza. Nuestro apartamento está totalmente reformado en 2015 con altas calidades. Está decorado con un estilo moderno, con rollito nórdico. Se trata de un apartamento muy bien situado para pasar unos días en Murcia como turista o para aquellas personas que por trabajo o negocios tengan que desplazarse a nuestra ciudad. El apartamento cuenta con todo lo necesario para una cómoda estancia, conexión a internet wifi de alta velocidad gratuito, aire acondicionado con bomba de calor, etc. La cocina está totalmente equipada para que los viajeros se sientan como en casa, con horno-microondas, lavavajillas, cafetera nespresso, tostador y todos los utensilios necesarios para cocinar. El salón es muy luminoso, con un amplio ventanal que da acceso a la terraza y cuenta con un sofá cama. El dormitorio dispone de una cama de matrimonio Nuestro alojamiento cuenta con una amplia terraza de 70 metros donde podrá disfrutar del maravilloso clima de Murcia, así como de una romántica cena a la luz de las velas. A cute and charming, newly remodelled (2015) flat with a Nordic vibe offering a cosy yet bright aspect and a spectacular 70m2 terrace. This is a charming and cute flat with a cosy yet bright and airy feel and a large, spectacular terrace to allow you to take full advantage of the Spanish sunshine. It was fully remodelled in 2015 to a high standard in a modern style with a distinctly Nordic vibe. With its prime location, the property is ideally suited both to tourists and those who are visiting the city of Murcia for business on either long or short stays. The flat comes with all necessary facilities to make your stay as comfortable as possible, including hot and cold air conditioning and a high speed internet connection with Wi-Fi. The kitchen is fully equipped with a microwave, dishwasher, Nespresso coffee maker, toaster, kettle and all necessary cooking utensils, whilst the fully furnished living room comes with a sofa bed for additional guests, and boasts a large picture window which fills the room with natural light and makes you feel right at home as soon as you arrive. The bedroom features a large, comfortable double bed to ensure a good night's sleep and the spacious 70m2 terrace, accessed via the living room, provides the ideal spot to enjoy the wonderful weather or a romantic candlelit dinner in the balmy evenings. For your security, the building has a reception desk which is physically manned during working hours, and the flat has an optional parking space in a secure underground garage.
It is located on Avenida Juan Carlos I, one of the best areas of Murcia. The area has many amenities, bars, cafes, supermarkets, pharmacy, regional library, gym, video, etc.
We really enjoyed staying at the apartment. It was just like in the pictures: luminous, spacious, clean and beautiful. Especially the terrace was nice for having breakfast and enjoying night. The house was quiet and peaceful. The kitchen was well equipped. Filo was very friendly, reliable and helpful host. There was tram stop near the house so it was easy to go to the center. From the bus station we recommend taking a taxi. There was supermarket near the house. We warmly recommend the apartment!
Minna
2016-07-27T00:00:00Z
CE FUT UN GRAND BONHEUR DE RESIDER DANS CE SUPERBE APPARTEMENT TRES LUMINEUX ET DECORE AVEC SOIN ; SA GRANDE TERRASSE EST FORT AGREABLE. IL EST SITUE PRES DES COMMERCES (excellente pâtisserie avec salon de thé) ET TRES PROCHE A PIEDS DU CENTRE VILLE DE MURCIA AVEC BEAUCOUP DE POSSIBILITES DE STATIONNEMENT GRATUIT AUTOUR DE L' IMMEUBLE. FILO EST TRES AVENANTE ET MERITE SA CONFIANCE. A RECOMMANDER ...SANS MODERATION. LYSIANNE ET NORBERT STRASBOURG
LYSIANNE
2016-05-15T00:00:00Z
Nous sommes restés 8 jours en couple dans l'appartement de Filo qui est une hôte très chaleureuse, qui apprécie les échanges avec ses locataires. L'appartement est décoré avec soin et beaucoup de goût et correspond très bien aux photographies. La terrasse est spacieuse, équipée d'un salon, d'un parasol. L'appartement est dans un immeuble avec un concierge très serviable; il se situe à proximité du tram et de tous commerces tels que supermarchés bio ou non, pharmacie...Le centre-ville est à 15 minutes à pied. Nous recommandons cet appartement sans réserves tant au niveau de l'accueil que des prestations fournies. Filo est soucieuse de satisfaire ses locataires.
Christine
2016-04-24T00:00:00Z
He pasado 10 días en este apartamento y ha sido una estancia maravillosa. El equipamiento, la limpieza y la atención de la propietaria es inmejorable. Esta todo cuidado hasta el más mínimo detalle. Dispone de todas las comodidades necesarias: electrodomésticos, mobiliario, red wifi de alta calidad, etc. La terraza es muy amplia, luminosa e ideal para tomar el sol de Murcia. Está muy bien comunicado, dispone de tranvía en la misma puerta para ir a los grandes centros comerciales y de ocio de la ciudad. Además tiene muy cerca un centro de ocio y restauración con una amplia oferta. Estoy muy contento y recomiendo este apartamento a todos los que quieras visitar Murcia.
Francisco Javier
2017-04-01T00:00:00Z
La estancia fue perfecta en el apartamento de Filo, el piso es todavía mejor que en las fotos, con una terraza enorme. Todo muy cuidado, la limpieza, la estética, etc. La atención de Filo muy buena, estuvo en contacto con nosotros en todo momento y nos dio muchas facilidades. Una estancia y atención perfecta.
Aitana
2017-04-09T00:00:00Z
Filo was communicative beforehand, and made sure everything was organised. She was always very quick to respond to any queries. She is a lovely and friendly lady. The apartment is absolutely beautiful. It is clean, modern and with lovely design. It looks exactly as it does in the images. The bedroom is so cosy. The terrace is very big, and always has the sun on it. The apartment is in a lovely, safe building in a good part of town - probably about a 20 minute walk from the city centre. I would recommend Filo's place to anyone - it is a special apartment. *** Filo era comunicativa de antemano, y se aseguró de que todo estaba organizado . Ella siempre fue muy rápido para responder a cualquier pregunta. Ella es una señora encantadora y agradable . El apartamento es absolutamente precioso . Es limpio , moderno y con un bonito diseño. Se ve exactamente como lo hace en las imágenes. El dormitorio es muy acogedor . La terraza es muy grande , y siempre tiene el sol en ella . El apartamento está en un edificio precioso, seguro en una buena parte de la ciudad - probablemente a unos 20 minutos a pie del centro de la ciudad . Yo recomendaría el lugar de Filo a cualquiera - se trata de un apartamento especial .
Julia
2016-02-29T00:00:00Z
We've enjoyed our stay a lot. Thanks Filo for your help and kindness. Beautiful apartment and everything you need in walking distance. We'll recommend your place to whoever lie to spend some time in Murcia. Rina & Hanny.
GILADI
2016-10-01T00:00:00Z
Muy bien, estupendo, y el piso precioso.
Sandra
2015-12-09T00:00:00Z
Jenis Bilik
Keseluruhan rumah/apt
---
Jenis Penginapan
Apartmen
---
Memuatkan
3
---
Bilik tidur
Murcia, Murcia Centro, Sepanyol
1

–

18

daripada

97 Apartmen Sewaan
Masukkan tarikh untuk melihat harga penuh. Yuran tambahan dikenakan. Cukai mungkin akan ditambah.