Cozy little village around Budapest, where peace and quiet, but in good proximity to everything. 40 minutes you can get close to the downtown to the airport.
Jenis Bilik
Keseluruhan rumah/apt
---
Jenis Penginapan
Apartmen
---
Memuatkan
7
---
Bilik tidur
Mende, Pest County, Hungari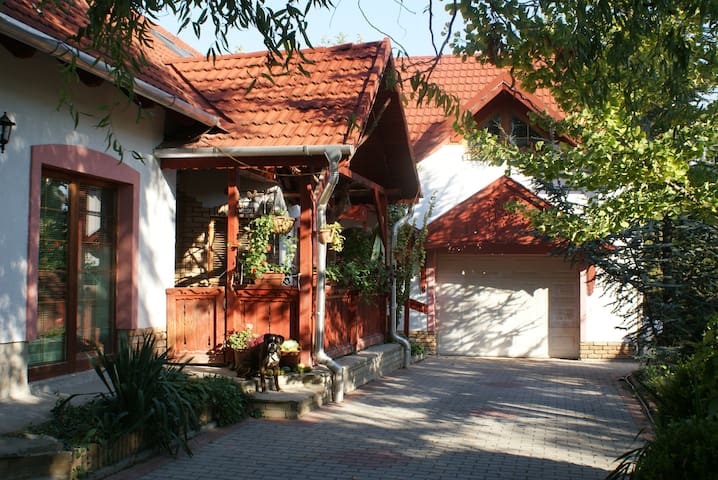 Quiet and hilly village, near Budapest. Good traffic near the airport. Pleasant environment, cozy attic apartment for families, children's pool, ping-pong table, table football, wine cellar.
Jenis Bilik
Keseluruhan rumah/apt
---
Jenis Penginapan
Apartmen
---
Memuatkan
7
---
Bilik tidur
Mende, Pest County, Hungari
The appropriate place for this lone adventurers.
The host canceled this reservation the day before arrival. This is an automated posting.
Attila
2016-08-04T00:00:00Z
Jenis Bilik
Bilik persendirian
---
Jenis Penginapan
Apartmen
---
Memuatkan
1
---
Bilik tidur
Budapest, Budapest, Hungari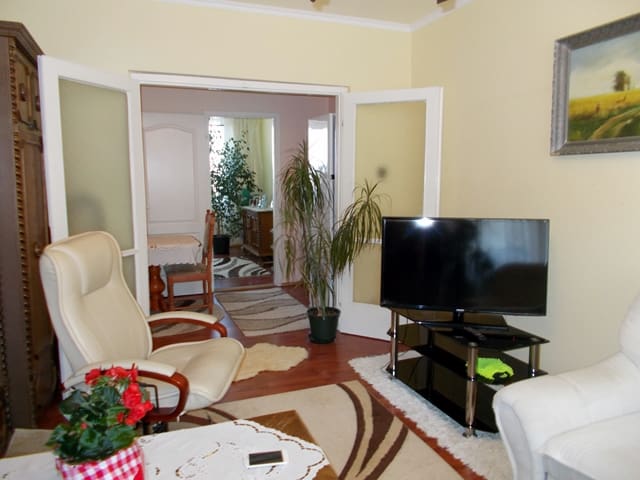 nice and cosy 2 bdr and extraordinary place for stay
Jenis Bilik
Keseluruhan rumah/apt
---
Jenis Penginapan
Apartmen
---
Memuatkan
3
---
Bilik tidur
Pusztavacs, Pest County, Hungari
If you want to stay in a quiet place 10 mins from the airport in the green belt, then the Green Owl is just for you. It is a 60 m2 loft apartment with free parking possibility in front of the house. I can meet you at the airport for only 14 euros. :D
My apartment is comfortable for 1-2 persons. It is furnished in modern style with IKEA furniture. As it is a loft apartment there are steep stairs. Guided tour of Budapest by car at a reasonable price!
Nice, quiet residential area. Also it is located near the airport which can be important for an early flight. If you have just some hours I can take you on a guided tour of Budapest by car at a reasonable price!
Gabriella's place was comfy, clean, and well located. The home was only about 25 minutes away from the airport which made it easy to hop on a plane the next morning!
Erin
2017-03-06T00:00:00Z
Очень хорошая хозяйка. Комната-студия большая красивая и удобная. Рядом станция с которой каждые 20 минут ходят электрички в центр и автобусная остановка. Всем рекомендую
Alexander
2017-01-10T00:00:00Z
This was our first Airbnb experience. We were traveling as a couple towards the airport and found this place near the airport for a sleepover. We were given pretty simple instructions for the public transport and we followed them without a problem. If you don't like the hassle of public transport then you can have the host pick you up towards the place and to the airport. The house rules were reasonable and simple, we had a bed for two, hot water, towels and pretty much everything we needed for a night. The place was clean and comfortable. If you need a place to sleep over before your flight, this is a great place to do so.
Federico Matteo
2017-03-28T00:00:00Z
Все великолепно. Первые десять минут я просто в эйфории пребывала, как всё уютно и просторно. Между прочим, есть фен, хотя в описании не сказано. Интернет быстрый. На одиннадцатой минуте я начала замерзать, потому что вариант, скорее, летний, батареи на все помещение немного не хватает. Но в целом великолепно, и очень милая хозяйка, подвезла до автобусной остановки. Ну, лестница-чудесница, конечно, на любителя, зато как уютно наверху.
Ekaterina
2016-12-23T00:00:00Z
Gabi is very friendly and accommodating! It is a comfortable and spacious place to stay and very easy to get to. Beware that the stairs are very steep so it can be a struggle going up and down! But do not let this deter you because it was worth the stay :)
Teala
2017-01-20T00:00:00Z
Everything was great! Gabriella was waiting for us even if it was a bit late and she took us to the airport really early which was great. Great experience!
Ovidiu
2016-12-06T00:00:00Z
Great place.
Luka
2016-12-27T00:00:00Z
As host, Gabriella helped me with all informations I needed. With no hasitation, she pick me up with her car and took me to the airport next day. Her apartment is very clean and tidy with everything you need. Highly recommended.
Goran
2017-02-25T00:00:00Z
Jenis Bilik
Keseluruhan rumah/apt
---
Jenis Penginapan
Apartmen
---
Memuatkan
2
---
Bilik tidur
Budapest, Budapest, Hungari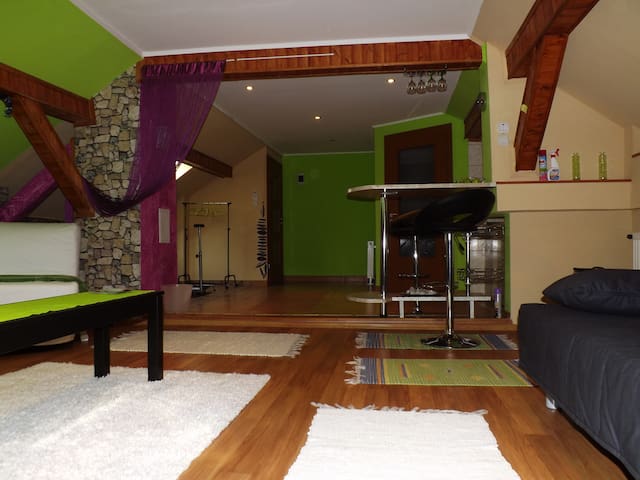 Searching for a flat for a couple or family with/ wo children, surrounded by a garden, away from the busy and smoky city center? We offer you an escape from the city noise in a village-like environment of newly built houses not far from the center!
Our semi-detached house is part of a 7-year-old building and is surrounded (from 3 sides) by a nicely maintained constantly green garden. There is parking slot for one car in the garden and plenty of easy parking on the street. The 80 sqm flat includes the following rooms on two floors: Downstairs - living room: sofa bed (140x200cm), 2 sofas, small table (no TV), air-conditioning - kitchen + dining room: fully equipped for 6 persons, with BOSCH equipment (dishwasher, induction cook, oven, ventilation), washing machine with dryer function, plenty of working space, large table - toilet: toilet, wash basin Upstairs - bedroom: built-in wardrobe with full mirror sliding doors, large bed (180x200), balcony - second bedroom: double bed (140x200cm), travel bed (+high chair, bed support, plenty of toys) to small children, small wardrobe, armchair - bathroom: bath tub, large wash basin, large cupboard The garden is equipped with garden furniture for 6 persons and a barbecue grill. The terrace is well shaded against the hot summer sun, so that one can always enjoy it outside. FAMILY FRIENDLY HOUSE!!!
The neighborhood is a village-like newly developed quiet area populated by many nice young families.
Our journey to Budapest was absolutely succeeded thanks Botond and Edit wonderful house, which is very clean, well equipped and located in a quiet location - far enough away from the center.
Ingus
2016-07-13T00:00:00Z
This place is absolutely a complete set up for a family or anyone who needs some comfort close to city and still away from the busy streets. The location is safe easy and our kids really enjoyed walking to the store and bakery in the mornings. The house is all equipped it was full if supplies in kitchen, bathroom, cleaning. It even has air conditioning which was very helpful in the hot summer days and worked we only had to use it a little to cool down the place. I think the only thing my kids missed is a Tv and I didn't even ask it it had wi-fi. Other then that I wish to use them again and recommend it to everyone.
Renata
2014-08-23T00:00:00Z
This home was amazing!! Bright, clean, spacious and an amazing kitchen too. I would highly recommend staying here with your family. It's set up for adults and kids alike. Boton was great at communication and made the whole experience easy.
Liz
2015-08-22T00:00:00Z
Directions were very clear in how to get into the building and it is close to the airport. Make sure if you get a cab, they have the right address. Our cab driver took us to the wrong street and it cost us an extra $15. The place is very clean and spacious. It fit all of our needs and we wish we could have stayed longer! Highly recommend.
Chris
2016-09-19T00:00:00Z
The house was easy to access. It was very clean and comfortable. The host provided the needed amenities for our stay. We were comfortable and felt safe during our trip. We had no issues with the home itself other than being locked in for a minute by one of the doors of the bedroom. The latch got stuck and we weren't able to open it for awhile but other than that everything was perfect. There is also a cute kitty the greets you at the home. It is very friendly and will try to get in the home but will listen if you ask it to get out. I loved the kitty :) and the home was perfect and cozy.
D
2016-05-19T00:00:00Z
Good place, good house and garden. Everything is Ok.
Igor
2016-05-09T00:00:00Z
I had the opportunity to stay at Botond & Edit's house for the better part of one and a half months. From the outset, I had a great rapport with Botond and the communication was clear, prompt and on-point. Upon arrival, I found the house to be exactly as shown in the pictures and described in the narrative. The house is spacious and was the perfect size for three people. The house was cleaned properly and promptly on a weekly basis. I loved the neighborhood because is quiet and is away from the hustle and bustle of Budapest. Yet, the house is positioned close to a major shopping area with several food shops and restaurants. I highly recommend this house to anyone visiting Budapest, and I plan on staying here again the next time I'm in town. Best regards, George
George
2016-12-03T00:00:00Z
very comfortable house, and be quiet,everything is good
Daniel
2016-05-08T00:00:00Z
Jenis Bilik
Keseluruhan rumah/apt
---
Jenis Penginapan
Apartmen
---
Memuatkan
6
---
Bilik tidur
Budapest, Budapest, Hungari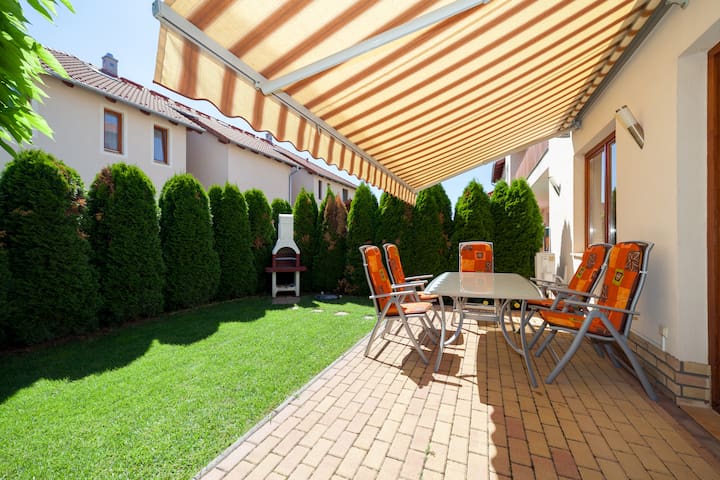 Five minutes from Sissi's castle. Quiet and modern apartment in the center of the town. New building and a nice view balcony.
Takaros kis apartman ami akár egy kisebb családnak is tökéletes szálláslehetőséget nyújt a város központjában, Budapesttől 20 percre.
Attila
2017-01-07T00:00:00Z
From the first contact to last goodbye Irène interested with us very politely and heartfelt. The flat is perfect as location, furniture and services. Also Paula was really helpful. As a family they were responsive to all requests on time and perfectly. I highly recommend the flat and the owner. Perfect place to stay.
Bora
2016-04-01T00:00:00Z
Irene was very kind and helpful. The flat was clean and well decorated. I think it is the place if you stay in Gödöllö. Nice location. Few meters to markets.
Ismail
2016-05-01T00:00:00Z
Great modern, clean flat, excellent location and hosts!
Ricardo
2016-10-27T00:00:00Z
L'appartamento si è subito presentato molto curato e pulito. Era fornito di tutto quello che potrebbe servire e anche di alcuni surplus. Molto apprezzato il silenzio nell'appartamento (non si sentivano rumori di vicini nonostante fosse in condominio) e il bel balconcino sul retro. Posizione magnifica rispetto al centro paese e per i mezzi pubblici/attività da svolgere. Inoltre noi che arrivavamo in macchina ma non abbiamo mai avuto problemi per il parcheggio. Sicuramente consigliato!
Stefania
2016-08-23T00:00:00Z
That was a week stay for me , I loved the city the area , well located and safe . Irene and her sister have a great hospitality and were there for every single of questions . If you are like looking for visiting the Princess sisi palace , this is a best location. Gödöllő is a symbolic city with it s warm and lovely residents
Vico
2017-03-15T00:00:00Z
İrene and her daughter is very kind. Flat and facility was very good. Everything was perfect . But flat needs to have a washermachine ( for clothes) if İrene buy a machine for Cleaning the clothes it will be great. Thank you İrene .
Murat
2016-06-13T00:00:00Z
We had a lovely time in Godollo! The apartment was beyond expectation, the kitchen fully equiped, everything brand new! Right in the city center, and only 30 min from Budapest, it was very comfortable for the 4 of us! We will return to Irene's place!
Andreea
2016-01-04T00:00:00Z
Jenis Bilik
Keseluruhan rumah/apt
---
Jenis Penginapan
Apartmen
---
Memuatkan
4
---
Bilik tidur
Gödöllő, Pest County, Hungari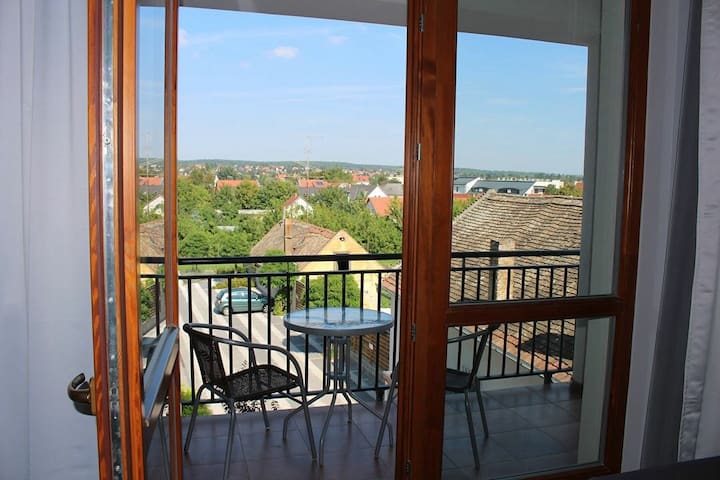 For this reason, you will like my place in the atmosphere. The appropriate place for this: couples, business travelers and families (children).
Beautiful 120SM house 20 minutes drive to Budapest center. Available from the 14th of December until the 7th of January. 3 bedroom 2 bathroom
Jenis Bilik
Keseluruhan rumah/apt
---
Jenis Penginapan
Apartmen
---
Memuatkan
6
---
Bilik tidur
Budapest, Hungari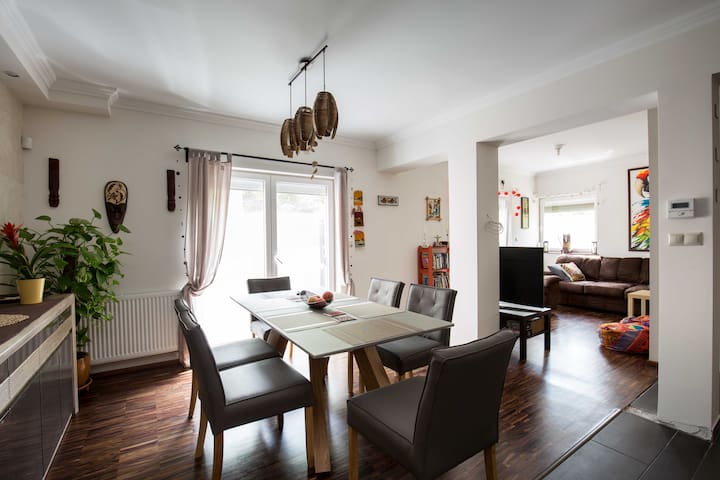 The apartment is 75nm. Large bedroom with double bed. In the living room there is a pull-out bed. The shop (Lidl; Aldi) 5 minute to walk. City center 10 km. About 15 minutes by car.
Jenis Bilik
Keseluruhan rumah/apt
---
Jenis Penginapan
Apartmen
---
Memuatkan
4
---
Bilik tidur
Budapest, Hungari
Wonderful surroundings including museums, galleries, monuments, parks, lakes/ice tracks, the zoo, circus, theme park, bath, historic underground metro line and the Heroes' Square. The flat is spacious, light, great for sleepover of larger groups or for families. Nice kitchen and great bathroom! Lots of room for having a chat, eat together ir gave separate rooms to be on your own. Just look out your balcony and you see the Museum of Fine Arts and Heroes' Square Dishwasher and washing machine, fridge, plates, etc, shower, 5 separate beds (each for two persons), bedding linen and towels. I am online 24/7, try to answer as fast as possible, I'm there at checkins and checkouts, and if you have special needs, I try to be at your assistance! Lots of offices and quiet, older neighbors are around the flat. At Városliget and around Oktogon there are lots of gardens, the famous ruinpubs of Budapest (search Kertem ot Kazinczy utca or Gozsdu-udvar), even luxurious restaurants like Gundel or Kogart. Three public transport types are near. 1. Metro line 1 has a stop 5 minutes from flat. This was the first undergound line on the continent (only London was faster). It connects Heroes Square with centre Budapest (Váci Street, Deák Ferenc Square, Oktogon) 2. The trolley lines are connecting Dozsa Gyorgy ut with the centre and the parks multiple ways. 3. Tram 4-6 Oktogon station is a 25 minute walk on Andrássy street.
The apartment of Sára and Dénes is situated in a very nice old house, with some art-deco elements in it. It is very spacious, and has a very welcoming atmosphere. It is well equipped with good bathrooms, 2 toilets, and a good kitchen. I highly recommend it for a family to stay in, or for two couples. It is possible to stay with a lot more people, but you would have to give up some privacy then.The apartment is situated in a very posh neighborhood, has a very fast subway connection to the centre (but you could also walk it in approx. 30 - 40 minutes). Out front is the big square, with museums and the zoo very close by. The only downside: there's quite a bit of traffic on the main road, so if you sleep very lightly (which I don't) you might want to use earplugs. Other then that: great place, with very nice hosts.
Ted
2013-09-22T00:00:00Z
Jenis Bilik
Keseluruhan rumah/apt
---
Jenis Penginapan
Apartmen
---
Memuatkan
2
---
Bilik tidur
Budapest, Budapest, Hungari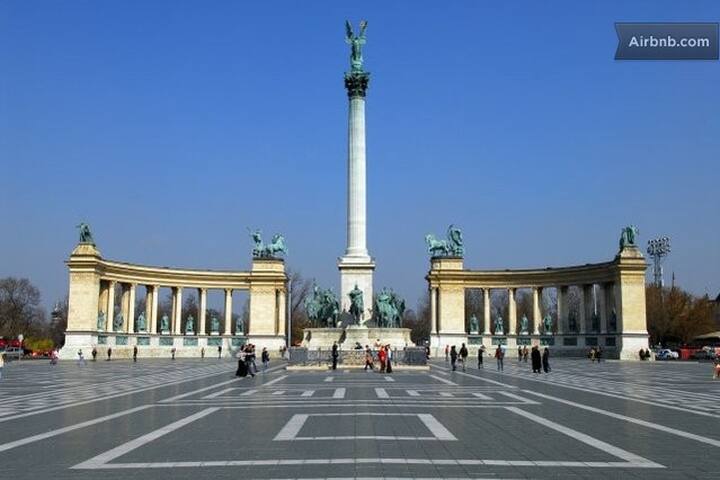 A 48 nm-es lakás tökéletes a mindennapi turista, üzletember és a család. A nagy nappali tartalmaz egy nagy TV, DVD lejátszó és egy kényelmes kanapé. Ezenkívül a teljesen felszerelt konyha.
Prince Apartments is one whole building full of apartments for rent. This is the second time I am staying with them and both time apartments looked exactly the same as in pictures and were very clean. Reception works around the clock and people working there are nice.
Bojan
2016-08-11T00:00:00Z
Awesome stay, very good price 2 quality rate
Vaciu
2016-12-05T00:00:00Z
Nice apt centrally located.
Jose
2016-08-16T00:00:00Z
Just awesome. High value for the money spent. It looks better than described. I'm a picky guy but I can't find something wrong. For sure I will come again. 5+ stars
Vaciu
2016-12-01T00:00:00Z
Jenis Bilik
Keseluruhan rumah/apt
---
Jenis Penginapan
Apartmen
---
Memuatkan
5
---
Bilik tidur
Budapest, Budapest, Hungari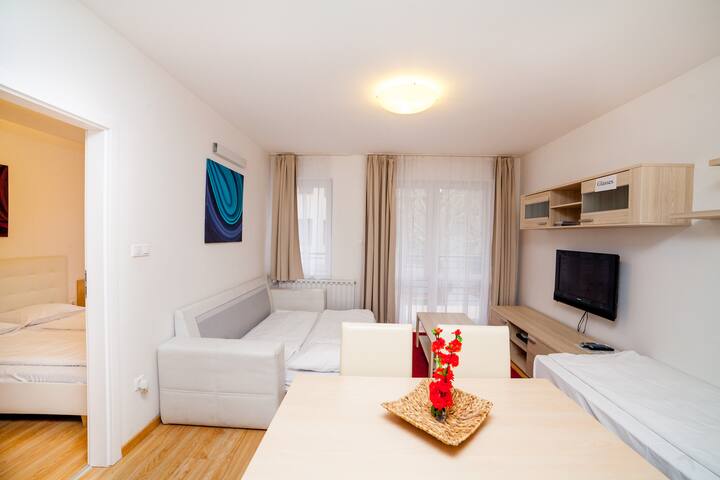 Gödöllő közvetlen központjában,200m-re a Sissy kastélytól,található ez a világos,felújított,barátságos lakás.Kiváló közlekedés,HÉV egy percre,bank,gyógyszertár,étterem, cukrászda,stb.minden 100m-en belül.
Description of the apartment was accurate, the environment was comfortable and welcome from the host very nice. We liked the place. I recommend to all =o)
Michaela
2016-01-02T00:00:00Z
The flat was excellent. Great location (right next to the palace), supermarkets and other places nearby. Balazs was a nice and helpful host. I enjoyed my stay!
Yoon-Jee
2016-08-24T00:00:00Z
Jó helyen lévő, jól felszerelt apartman, rugalmas és segítőkész házigazdák, ideális volt egy rövid kikapcsolódáshoz.
Roland
2016-02-29T00:00:00Z
Ott várt a megbeszélt időben, megmutatott mindent, kedves volt.
Andras Miklos
2016-06-05T00:00:00Z
We had a great stay at Balazs' apartment! It was nice and clean and spacious. Balazs was also responsive in communications. Thanks Balazs!
Rachel
2016-08-28T00:00:00Z
Jenis Bilik
Keseluruhan rumah/apt
---
Jenis Penginapan
Apartmen
---
Memuatkan
4
---
Bilik tidur
Gödöllő, Pest County, Hungari
This is a small room with a bunk bed . This recommend only for that people, peoples, whom not disturb, that is very small, therefore is so cheap. You can rent a room with bunk beds , bathroom, toilet, kitchen , Wi-Fi, super transportation , downtown 25 minutes. 5 shops, market within 200 m. TV , internet. +people=+price on mattress. Breakfast is included in the price. Dinner for + costs.
This is the Centrum of this district. You can find everything. Bank, Change, Shops, Malls, tram, bus, train, metro, vegatable and fruit and meat market.
Agnès est très souriante et accueillante, elle fera tout pour vous mettre à l'aise et est disponible pour toutes les infos dont vous avez besoin. La chambre correspond bien à la description, elle est loin du centre mais très accessible via métro+tram
basile
2016-08-18T00:00:00Z
although my plans changed dramatically since i booked the room with Agi, she was sweet and understanding through it all!! The location is a little less than ideal- very far from the city center and in a neighborhood that is not the best setting for an american tourist (especially a young female bodied one). Overall though, the room was sweet and as described and Agi was so very helpful in assisting me in my travels. There is a tram stop right outside that will take you to the subway in minutes- so not the worst thing!
Yuma
2016-07-16T00:00:00Z
Everything was perfect, Agnes is a nice person. Clean house, i recommend everyone!
Fülöp
2016-10-01T00:00:00Z
I had a wonderful stay with Agnes. The apartment is well located in a quiet neighbourhood with good shops and a tram station all within 2 minute walk. From there it takes about 30 minutes to get into the city centre via the tram and metro systems making getting around very straightforward. The room itself was small, as stated, but spacious enough, clean and comfy. Agnes was fantastic as a host! Very friendly, open and was eager to help me with any needs and queries I had. Special mention to the delicious breakfast she makes! I would definitely stay again if ever I am back in Budapest!
Daniel
2016-07-12T00:00:00Z
Location is perfect. Agnes was very helpful in many ways
Rafizee
2016-08-05T00:00:00Z
Agnes is a nice person and when I visit Budapest again, I know where I am going to stay!
Thiago
2016-07-14T00:00:00Z
Я останавливался на очень короткое время, но очень доволен. Агнесс очень внимательная и все предусмотрела. Удобно добираться до центра. Хороший район.
Igor
2016-05-19T00:00:00Z
Agnes was a wonderful hostess - she made sure I had everything I needed and was very helpful. She recognised my love of interesting architecture and recommended a local group of houses that pertained to this interest. She also sets out a breakfast every morning and the early morning that I was to leave, she made sandwiches for me for the road. The space is small and about 40 mins on public transport from the city centre. This could pose as a problem for some, but I would still recommend staying with Agnes as she's a fantastic host and the travel to the city is not complicated nor expensive. I would definitely recommend this space.
Rosie
2016-06-17T00:00:00Z
Jenis Bilik
Bilik persendirian
---
Jenis Penginapan
Apartmen
---
Memuatkan
1
---
Bilik tidur
Budapest, Budapest, Hungari
The apartment is next to stadium of Budapest Honvéd, but the city center is close to us of course. About 25 minutes by public transport. Airport is only a short journey by taxi.
Ferenc Puskás is the first star of the world football, he has growing up in the next street.
Ferenc Puskás is the first star of the world football, he has growing up in the next street.
Communication with Tibor was excellent. We needed a simple place to stay during our weekend in Budapest and the flat fulfilled our expectations. Thank you!
Dariusz
2015-08-24T00:00:00Z
Tibor was the absolute nicest person and we really enjoyed our stay. We took a taxi from the airport and Tibor was waiting outside when we arrived. He was helpful and very smiley. I chose this location because it was about halfway between the city center and the airport, and it suited my needs. Tibor has a list of nearby restaurants, but in general if you are looking for a place that has lots of nightlife accessible on foot, this is probably not the most convenient location. For those looking to go to the city center, there is a tram that goes by the apartment and the schedule is posted in the apartment along with the wifi information, etc. The apartment was spacious and decked out in paraphernalia from the local soccer team, which was a nice touch. Tibor lives right next door, so he was very accessible. He really seems like the kind of guy you could sit down and have a beer with. We highly recommend this space.
Adam
2016-08-21T00:00:00Z
A lakás tiszta és családias, jól felszerelt. Tibor barátságos és segítőkész. Értékes a csupán pár méterre levő kisbolt. Ár érték arányban nagyon jó szállás, mindenkinek ajánlom.
Bálint
2016-10-22T00:00:00Z
The location is perfect if you have an early flight. Tibor was very kind and helpful to us, he even called the taxi cab for us! the flat is nice and well equipped, there are two fans and the bathroom is very clean. I widely recommend his place.
Alfredo
2016-07-02T00:00:00Z
Tibor was amazing! He greeted us once we got there which was very late, showed us around and even gave us a late night snack with some home made salami! It's very close to the train if you can figure out how to ride it. And a short walk from a cute church and water fountain. All the locks made me feel safe since this was my first time in Hungary. Prefect place if you're stopping through! Thank you Tibor ☺️
Linissa
2016-09-19T00:00:00Z
I decided to stay in Budapest last minute when I had an early morning flight. Tibor was very kind and accommodating, great communication and very pleasant conversation when I arrived. The flat is very much as described, clean, organized, comfortable with everything I needed available there. The kitchen was fully equipped, internet with a good connection and a possibility to black out the space as it's on a busy street but it didn't bother me overnight.
Gili & Nic
2016-06-21T00:00:00Z
Tibor's place is honestly the best we could have asked for. We wanted something close to the airport for a short night, and we couldn't have asked for more. Tibor and his family are very sweet. They provided us a bottle of water, a charger, they have a collection of nice dvd's and we could even park our rental car right outside the apartment. Tibor is a great and warm person, very passionate about Hungarian soccer :)
Ro
2016-10-07T00:00:00Z
Our stay in Tibor's apartment can be rated only positively. Even though we were arriving quite late, around midnight, Tibor was there in the apartment next door to meet us. Absolutely positive and welcoming person. Apartment was clean and as described. The area is very quite. Good value for money, totally recommended!
Rustem
2016-08-07T00:00:00Z
Jenis Bilik
Keseluruhan rumah/apt
---
Jenis Penginapan
Apartmen
---
Memuatkan
4
---
Bilik tidur
Budapest, Budapest, Hungari
The modern flat offers you 2 bedroom with double bed, a living room for social activities. The apartman is 10 km from the Ferihegy Airport, and 9 km from the downtown. You can easily reach the metro line 3 by the tram front of the apartment. Free wifi, huge plasma TV, bubble bath, free parking available.
Fully equipped 65 sqm flat with everything you might need during your stay. You can also enjoy several channels on our huge 3D plasma TV. The sofa in is avalable to pull out for bed. Hydromassage bubble tube i available in the bathroom. Free Wifi, mobile AC and DVD player.
Great location, just a short taxi ride from the airport. It has everything u might need within 5 minutes walking distance: Supermarket Exchange point Greengrocer Pharmacy Gas station Drogerie Playground Diner Köki Terminal Shopping mall, Kőbánya- Kispest railway station and suburban bus terminal 3 km
Perfect place for me and my family!
Petar
2017-03-27T00:00:00Z
Minden a megbeszeltek szerint tortent. Lakas nagyon jo helyen vam, ugyanakkor nagyon modern, agyak is nagyon kenyelmesek. Koszonok mindent!
Eva
2017-04-02T00:00:00Z
Jenis Bilik
Keseluruhan rumah/apt
---
Jenis Penginapan
Apartmen
---
Memuatkan
6
---
Bilik tidur
Budapest, Budapest, Hungari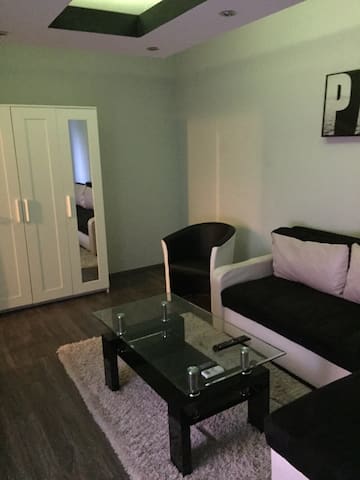 Gödöllő is 30 km from Budapest. It is reached by train, suburb railway, bus and by car, all in 30-40 min.. The sights of the city are the St. Istvan University, Royal Palace, Municipal Museum, Cultural Centre, churches and several parks.
The flat to rent is close to downtown with several restaurants, pubs, pizzerias, cafeterias, a movie theatre, a farmer market and shops. The stations of buses, trains, the suburb railway are in walking distances.
The history, atmosphere of the city, and the hospitality of the people make Gödöllő unique.
Gabriella was a wonderful hostess. Could not ask for better. She and her husband waited for us at the train station, and although we were late and her husband had to return to work, she waited for us and offered to pay the taxi fare. The accommodations were comfortable and as described. She bought us pastry and cooked dinner for us one night. A great person, a great experience.
Eva
2016-04-23T00:00:00Z
She and her husband are very kind people. Such a nice place to stay. Thank you for your hospitality. I definitely recommend this place.
Tunca
2016-05-27T00:00:00Z
Gabriella is a very nice host. She met me at the apartment and showed me everything. The apartment has the basics I needed for my short stay in Godollo.
Mara
2016-08-04T00:00:00Z
Gabriella and her husband were the perfect hosts from the very beginning. Their flat is very comfortable; the kitchen is one the best kitchens I have ever experienced in airbnb apartments--- not frying pans with the non-stick surface flaking off, but very nice cookware and good knives, etc. The apartment building is very quiet and has a lovely view, also. They took care of me with goodies and flowers when I wasn't feeling well and also helped me get some groceries when I arrived. I would love to stay there again, if I get to return to Godollo, which I hope to do. Gabriella was in touch with me every day by texting to see how things were going. One time, the wi-fi needed to be rebooted, but I didn't know how to fix it, so they came over the next morning to fix it. I feel like I have known them both a long time, already! The curtains also block out the morning light if you need to sleep longer.
Janina
2016-04-15T00:00:00Z
I stayed here for almost 3 months while doing some flying at the local Aerodrome. The apartment is equiped with everything you might need for a stay of that length. It was quiet, warm and homely. The host was always available if I had any querys. Getting into budapest was also easy, with several options. I took the train many times, as this was the fastest way.
Luke
2017-03-31T00:00:00Z
Gabriella has been a very helpful , kind and a wonderful host, she offered to give me an orientation to the city on the day of my arrival and has always been there whenever i needed anything. i stayed two weeks in her apartment, the location is nice and just a walking distance from the city center, train station and restaurants. I will be back soon and definitely i will be staying at that place again.
Fady
2015-12-16T00:00:00Z
Gabriella and her husband are welcoming, beds was not so comfortable, but this flat really came to our rescue, before finding something for a long term rental.
Jeremy
2016-06-07T00:00:00Z
Bery good host and very nice place for a long or short visit in Godollo.
Davide
2016-08-15T00:00:00Z
Jenis Bilik
Keseluruhan rumah/apt
---
Jenis Penginapan
Apartmen
---
Memuatkan
1
---
Bilik tidur
Gödöllő, Pest County, Hungari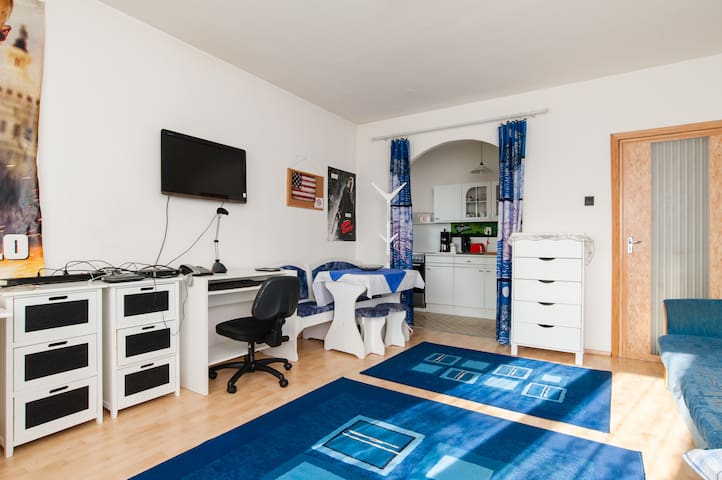 5 minutes walking from pedestrian street Vaci Utca and National Museum and 10 minutes to the best street restaurant/ruin-bars "Gozsdu", find new highly elegant and design flat fully equipped with wifi, 3 bedrooms & 2 bathrooms and parking option. Easy access to tram and metro.
Walking distance from site seeing - Central Market - National Museum - Gellert Bath - Applied Arts Museum - Calvin Square - Corvin Shopping Mall
Jenis Bilik
Keseluruhan rumah/apt
---
Jenis Penginapan
Apartmen
---
Memuatkan
6
---
Bilik tidur
Budapest, Hungari
Szeretettel várunk egy olyan helyen, ahol otthon érezheted magad. Élvezheted a vidéki levegőt, látogathatsz kastélyt, zarándokhelyet, vagy élvezheted a közeli Budapest nyüzsgő életét, hogy aztán csendes környezetben kipihenhesd magad.A helyem erre megfelelő: párok, magányos kalandozók és üzleti utazók.
Amit ajánlani tudok kedves vendégeimnek: klasszikus, takaros szoba otthonunkban Gödöllő panorámás részén, ahol jó levegőn kényelmesen töltheti aktív vagy passzív pihenését egyaránt.
Gödöllő egy rendkívül jó választás szállás szempontjából, egyrészt mert a környékbeli nevezetességek meglátogatása kihagyhatatlan, ha valaki erre jár. Például mint a Gödöllői Királyi Kastély (Grassalkovich-kastély), amely a magyarországi kastélyépítészet egyik jelentős, rendkívül impozáns műemlékegyüttese; vagy mint a Magyarország második leglátogatottabb zarándokhelye: a máriabesnyői kétszintes barokk Kegytemplom, Mária-kegyhely. Másrészt viszont Budapest közelsége miatt, mely 30-40 percen belül kényelmesen elérhető vonattal, busszal, vagy autóval egyaránt. De nem lehet figyelmen kívül hagyni a szórakozni kívánók számára a domonyi Lázár Lovasparkot, a mogyoródi Aquaparkot és a Hungaroring közelségét sem.
Emi is a lovely hostess. She picked me up at train station and dropped me there when i left. She cares a lot with their guests. The room is spacious and confortable. I recommend.
Rúben
2016-07-19T00:00:00Z
Na een lange reis werd ik bij aankomst getrakteerd op heerlijke koffie. Emi is erg aardig en we konden leuk met elkaar praten. De kamer was erg mooi. Alles was schoon en verzorgd. Het was erg stil waardoor Ik goed kon slapen.
Sijtze
2016-04-25T00:00:00Z
Csodás három napot töltöttem Gödöllőn. Felejthetetlen élmény számomra Emi és családja barátságos, őszinte vendégszeretete. Munka miatt érkeztem, de házigazdám biztosított a felől, hogy megismerjem e gyönyörű, látnivalóban gazdag város történelmét és látványosságait. Hálás vagyok Eminek a kényelmes és tiszta szállásért, finom vacsorákért, de legfőképpen azért, mert az első pillanattól kezdve családi körben éreztem magam egy olyan városban, ahol teljesen magam voltam, ahol még soha nem jártam és ami 250 kilomáterre van az otthonomtól. Örökké hálás leszek ezért neki. Biztos vagyok benne, hogy még vissza fogok térni hozzájuk, családommal együtt, de már nem mint vendég, hanem mint barát. Üdvözlet, Vajdaságból! :)
Miodrag
2016-06-05T00:00:00Z
Emi war sehr nett und hilfsbereit. Das Zimmer war gemütlich mit einem bequemen Bett. Alles war tiptop.
Georgina Ágnes
2016-11-01T00:00:00Z
El alojamiento está a 30 km del centro de Budapest, se llega en tren suburbano cada media hora desde Örst y desde Keleti cada 2 hs aproximadamente. Emmi y su familia son personas cálidas y amables, hacen que uno se sienta en familia. Nos han recibido con unos bombones y vino :). La habitacion es privada y cómoda. El barrio es tranquilo. Nos hemos sentido muy a gusto
Matthias
2016-09-06T00:00:00Z
Super échange avec Emi, qui a un amour pour la France, ce qui se comprend :). Merci pour ce magnifique accueil, au sein d'une maison charmante. Un grand merci à Emi aussi pour ses conseils et le petit café du matin. Ça sera avec plaisir de se revoir, mais cette fois en Transylvanie.
Thomas
2016-10-15T00:00:00Z
It was a very nice place to stay and our host was very welcoming.
Stefan
2016-08-21T00:00:00Z
Emi was so kind and she helped us a lot!! She was there for everything we needed. She is always ready to help and to make you feel confortable like at home ! She also showed us Budapest and Godollo! We couldn't have had any better host. Totally Recomended
Yaël
2016-12-28T00:00:00Z
Jenis Bilik
Bilik persendirian
---
Jenis Penginapan
Apartmen
---
Memuatkan
2
---
Bilik tidur
Gödöllő, Pest County, Hungari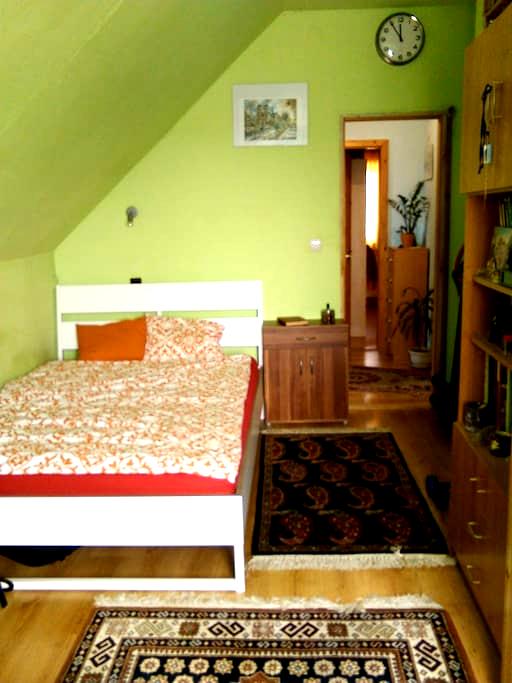 1

–

18

daripada

300+ Apartmen Sewa
Masukkan tarikh untuk melihat harga penuh. Yuran tambahan dikenakan. Cukai mungkin akan ditambah.