.
Hay una cama doble, un sofá cama y un sofá en la sala.
Excelente el piso, de 10, y Anna y su madre geniales y muy amables. Muchísimo mejor de lo esperado.
Fer
2015-07-24T00:00:00Z
Everything is okay, calm and silent town. Comfortable flat!
Сергей
2015-07-27T00:00:00Z
Anna is a wonderful host, warm, caring and very attentive. Made our trip to Castellterçol perfect. The apartment is clean, spacious and perfect for our needs.
Kevin
2015-07-12T00:00:00Z
Piso en muy buenas condiciones y encontramos exactamente lo que estaba escrito en la descripción. Quizás el único pero era la cama individual que no es para adultos, pero para un niño es perfecta. Anna y su madre nos acogieron siempre con una sonrisa y nos dieron buenos consejos para descubrir ese rinconcito de Catalunya.
Carles
2015-08-16T00:00:00Z
parfait parfait parfait voila en trois mots comment décrire l accueille que nous a réserver Anna et sa maman l'appartement été conforme a l'annonce il été parfaitement propre des jus d'orange nous attendais au frigo donc on recommande a toute personne cherchant le calme a proximité de Barcelone 40 km avec le luxe et la fraîcheur de la montagne
alain
2015-08-13T00:00:00Z
We were welcomed with a smile by Anna and her mother. The town and its surroundings are beautiful and relaxing. The apartment is fully equipped, was very clean and very comfortable. There is plenty to donin the area including hiking and rock climbing. We highly recommend the area and would come back again to visit!
Ryan
2015-07-31T00:00:00Z
Anna was a lovely and helpful host and made herself available throughout my stay. The apartment was very clean, fully-equipped, spacious and sunny (on the top floor). Also, there is a grocery store nearby and a direct bus into Barcelona (plaça de tetuan a few minutes walk to plaça de catalunia). I highly recommend it!
Sandra
2015-09-27T00:00:00Z
El piso estaba muy correcto, con ropa de cama, toallas, utensilios de cocina, en todo esto no tengo ninguna queja. Mi única queja es que el centro del pueblo, para mi, estaba un poco lejos y que la piscina era inaccesible si no vas con coche. El trato con Anna y su madre fuero estupendo, la verdad es que su amabilidad y buen trato hace olvidar todo lo negativo.
Amparo
2016-09-01T00:00:00Z
Jenis Bilik
Keseluruhan rumah/apt
---
Jenis Penginapan
Apartmen
---
Memuatkan
5
---
Bilik tidur
Castellterçol, Catalonia, Sepanyol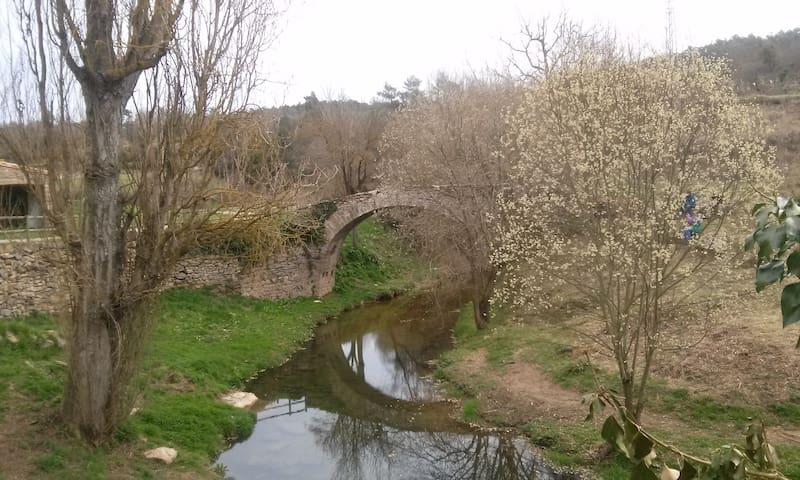 very nice and comfortable apartment in a village near Barcelona and at the foot of the mountain and the natural park of Sant Llorenc del Munt. It is fully equipped and refurbished. Very bright and welcoming. The area is very quiet, ideal for individuals, couples or families who wish to enjoy nature hikes and bike, walk, walk, discover the history and the corners of an unknown, beautiful and very well located mountain.
It is located in a privielgiado place of unique beauty and great possibility of hiking. The floor obrece direction comforts, is warm and inviting, overlooking the town and river in an open and sunny space.
The area offers a great possibility to hiking and cycling. The landscape is typical of mediterrania, forest and mountain very interesting spaces. The village is nice and senzill and caters to people of quality products.
La casa està molt ben equipada, conta amb tot el que es puga necessitar per a passar uns dies en familia. Està molt a prop del centre de Sant Llorenç Savall. Ens han tractat molt amablement i sempre han estat a la nostra disposició per al que puguèssim necessitar. Gràcies per tot!
Miquel
2017-03-13T00:00:00Z
És un pis senzill però amb totes les comoditats. No et cal res més. Molta comoditat per agafar i tornar claus. Gràcies.
Núria
2016-06-13T00:00:00Z
La casa de Lisette es molt acollidora, el mejador/cuina te molta llum i està molt a prop del centre. Te tot el que es puga necessitar per a passar uns dies en la familia. Hem estat molt a gust. El poble es petit però conta en tots els serveis bàsics: supermercat, peixateria, carnisseria, forn, caixers,... Molt recomanable!
Miquel
2017-02-27T00:00:00Z
Todo correcto y como esperabamos. Con Lisette todo es facil para quedar de acuerdo con ella. Todo han sido facilidades y muy amables
Carme
2017-01-01T00:00:00Z
Pueblo muy bonito a los pies de un parque natural. Apartamento bien ubicado y con todo lo necesario para disfrutar de nuestra estancia.
Francisco José
2016-10-31T00:00:00Z
muy amable su madre a ella no llegue a conocerla
Erwin Enrrique
2016-10-10T00:00:00Z
It's amazing place with fantastic view. Placed in dreaming little town. Apartment is very comfortable, clean, quite. Host is very nice, very helpful and comunicative. This place is ideal for short and long stay. I definitely recommend to my friends.
Marta
2016-08-18T00:00:00Z
Jenis Bilik
Keseluruhan rumah/apt
---
Jenis Penginapan
Apartmen
---
Memuatkan
4
---
Bilik tidur
Sant Llorenç Savall, Cataluña, Catalonia, Sepanyol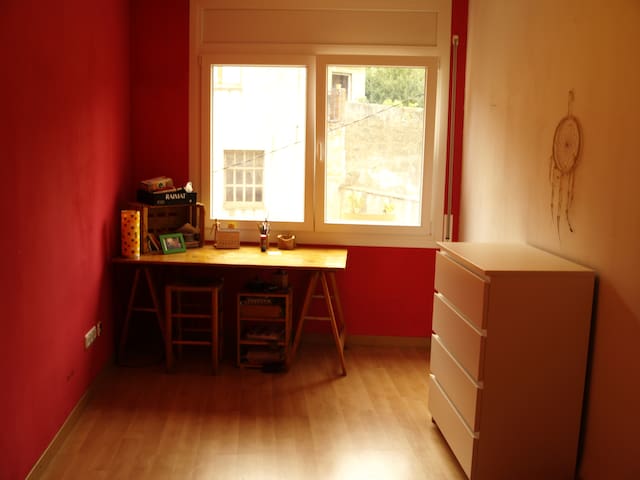 Mon logement est proche de la place centrale, la vie nocturne, parcs, le centre ville. Mon logement est parfait pour les couples, les voyageurs en solo, les voyageurs d'affaires et les familles (avec enfants).
Si han corregido ya la instalación eléctrica.
Jordi
2017-01-01T00:00:00Z
Eugenia was most helpful from the very first moment to the last going the extra mile to help us out with directions, activities in the local area etc. the flat is cosy and perfectly located.
Danielle
2016-10-30T00:00:00Z
Jenis Bilik
Keseluruhan rumah/apt
---
Jenis Penginapan
Apartmen
---
Memuatkan
4
---
Bilik tidur
Sant Llorenç Savall, Catalunya, Sepanyol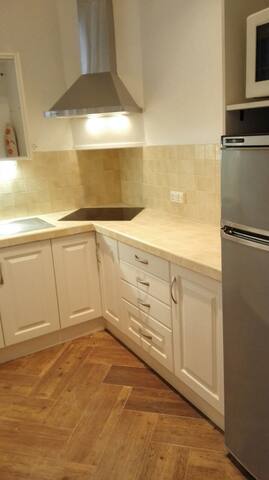 El SALT és una Casa rural i de colònies (Nº Reg. 641 Generalitat) envoltada de natura i increïbles vistes caracteritzades pel predominant Montcau. Amb capacitat de 36 persones, és ideal per a trobades familiars i de grups. Us encantarà la casa que és molt pràctica, gran i alhora amb els exteriors amb límits clars (nens) i perfectes per al joc lliure en l'interfase herbassar-bosc. La Jose i el Cesc, masovers, us atendran si voleu que us cuinem o voleu fer alguna visita pel territori.
Com a instal·lació regulada per l'administració ens obliga un règim normatiu que garanteix un servei de qualitat i assegurança. Si sou un grup que busqueu una casa gran, econòmica, amb espai per a petits i grans i molt pràctica començant per la gran cuina i la barbacoa i acabant amb l'espai exterior perfecte per la canalla, Aquesta és la millor opció. Ah! i a 50 Km de Barcelona. Per certificar les bones pràctiques al servei de l'usuari i l'entorn, hem complert el procediment del segell de Qualitat Turística SICTED i acollir-nos a la carta de turisme sostenible.
L'entorn és encantador!!!
Todo perfecto
Eduard
2016-12-08T00:00:00Z
Jenis Bilik
Keseluruhan rumah/apt
---
Jenis Penginapan
Apartmen
---
Memuatkan
16
---
Bilik tidur
Mura, Catalunya, Sepanyol