Spacious double bedroom with private bathroom which is newly decorated and private entrance door. The cheapest room and closest walk to Gatwick south terminal .There is a free shuttle going to north terminal.Most guests just book with us for layover/ connecting flight, so we can assure you we offer a comfortable night and meets your most basic needs. If you don't want to miss your very early flight and in case there is a train strike so it is a perfect location to have a peace of mind.
We also offer car parking £4 per day. Free coffee and tea but we don't offer breakfast. We are just 10 minutes walk to Horley town centre and there are restaurants, pubs, cafe and shops. You can travel to London by catching a train both Gatwick and Horley stations. They are just the same walking distance ( 10 minutes ) and it takes 30 minutes to London. If you want to go to Brighton , it will take 30 minutes as well just to spend a day in the seaside.
Quiet environment and easy access to the town, horley stations and Gatwick south terminal. Near the riverside park where you can enjoy jogging or walking.
Esmeralda was brilliant in terms of communication throughout. The room is very comfortable, including the bed, and the bathroom also very clean, with a brilliant shower. Would recommend absolutely. Many thanks.
Nick
2017-02-09T00:00:00Z
As described, basic room, perfect for an overnight stay with an early flight. Only 5-10 min walk to the airport and the directions provided were really clear.
Anna-marie
2017-03-02T00:00:00Z
Convenient location and comfortable room and bathroom, and very nice hosts.
Luca
2017-02-14T00:00:00Z
very close to the airport, slightly confusing to walk to. Make sure you follow the instructions given. Host is very quick to respond.
Serena
2016-12-07T00:00:00Z
I loved it! Close to the airport, super comfy bed, privacy, all the essentials were there, and to top it all off, an amazing host! Thank you for an awesome stay in Horley, Esmeralda!! Much love to you!
Norell
2017-03-26T00:00:00Z
Pour les français , c'est dans une chambre propre séparer de la famille qu'Esmeralda nous loge , le lieux est VMT tres au calme et facile d'accès de l'aéroport . Je recommande vivement cet hébergement. It was a lovely place , very clean and confortable room. Very close to the airport . You have your own bathroom separated to the family so if you have to leave early in the morning you won't disturb the family
Amanda
2016-07-23T00:00:00Z
Esmeralda and her husband were really friendly and polite. they gave us all the information we asked for, also they didn't hesitate to go along with us till the airport helping us memorazing the way to the airport! The neighborhood was really peaceful and quiet literally next to the Gatwick airport. The appartment was superclean, we felt like home!
Dhmhtra
2016-05-04T00:00:00Z
Esmeralda was welcoming and kind. Her instructions for finding the listing were crucial. We would have been extremely lost without them.
Ben
2016-05-29T00:00:00Z
Jenis Bilik
Bilik persendirian
---
Jenis Penginapan
Rumah
---
Memuatkan
2
---
Bilik tidur
Horley, Surrey, United Kingdom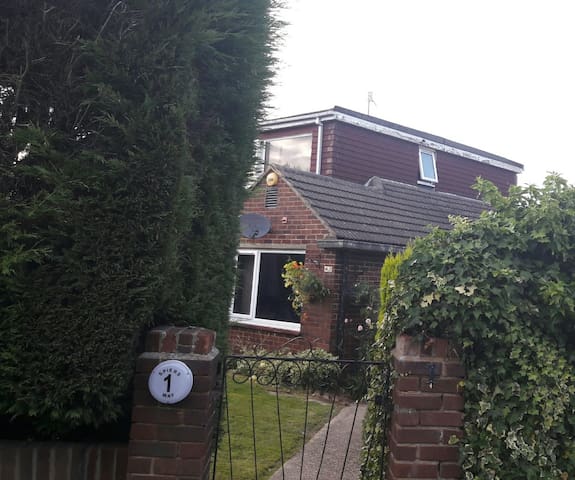 Lovely single room in pretty Victorian house within walking distance of Reigate train station and also with easy access to Redhill train station. Gatwick airport is 15 minutes away by taxi (so perfect for those early morning flights). Local taxi companies charge approx £9-11. Fast commute into London Victoria (or London Bridge) via train. Reigate town centre is 5 mins walk away and is a lovely little town full of character and attractive shops and lots of restaurants. Priory Park is just at the bottom of the road - it's a lovely green space with a pond and a cafe. Perfect for a walk. The house has wifi and you can park on the road just outside. I love my house it's typically Victorian. I've still got pretty Victorian fireplaces, sash windows etc. The single room is nice and quiet with a desk, tv, radio, easy-chair and single bed - which is very comfy. There is a small south-facing private garden. Oh and of course there's Tommy. He's my gorgeous ginger cat. (He's only got 3 legs but it doesn't bother him, he's still out and about). Please note this house is NOT in London but with easy access to London.. (Train from Reigate 45mins or train from Redhill 30mins). Reigate is in the County of Surrey. Update: I have recently set the internet/wifi to automatically switch off between midnight and 0600hrs. This is an attempt at better sleep hygiene. If you need the internet during these hours please let me know and I will not set the timer !
Heidi was very welcoming and friendly. The details in the listing were very accurate. Her cat is very adorable. I would recommed people to stay here. Thank you :-)
Liv
2016-05-25T00:00:00Z
I had a good stay at Heidi´s house. The room is very nice and cosy with a tv. Everywhere in the house it was tidy and clean. In the morning Heidi provided a breakfast. Recommended!
Sandra
2012-11-05T00:00:00Z
What a lovely little room! And Heidi accommodated me at very short notice even though it was really late.
Adam
2015-06-26T00:00:00Z
Had a lovely three night stay at Heidi's but only managed a short visit with her as she was away some of the time...the room was lovely on the first floor with a shared bathroom......the area is residential on a busy small street, walking distance to town and Heidi was very kind and lovely would not hesitate to stay there again les
Les
2016-05-31T00:00:00Z
The location was fantastic; Gatwick airport was a short cab-ride away and Reigate station was also within walking distance. Shops and restaurants also nearby. Heidi was a friendly and helpful host. Overall, the place was perhaps not the most pristine Airbnb place I've stayed at, but the room was cozy enough for a short stay.
Yoon-Jee
2016-03-15T00:00:00Z
Heidi was the perfect host. The accommodation was perfect for me... Clean, tidy with parking outside. Good facilities. I would recommend Heidi to one and all. Great value.
Mark
2016-03-25T00:00:00Z
Heidi and I were essentially 2 ships passing in the night, but from the onset she sent me full instructions on how to arrive and where my room would be. Sorry the visit was so brief, but truely hope next time around to stay a bit longer. Don't hesitate to stay here, Heidi is very hospitable and will ensure you have a nice stay. Thanks, Enzo
Arlene & Enzo
2014-09-09T00:00:00Z
Fully recommend a stay at Heidi's house. Very convenient, and a warm welcome. Thanks
Chris
2016-01-19T00:00:00Z
Jenis Bilik
Bilik persendirian
---
Jenis Penginapan
Rumah
---
Memuatkan
1
---
Bilik tidur
Reigate, United Kingdom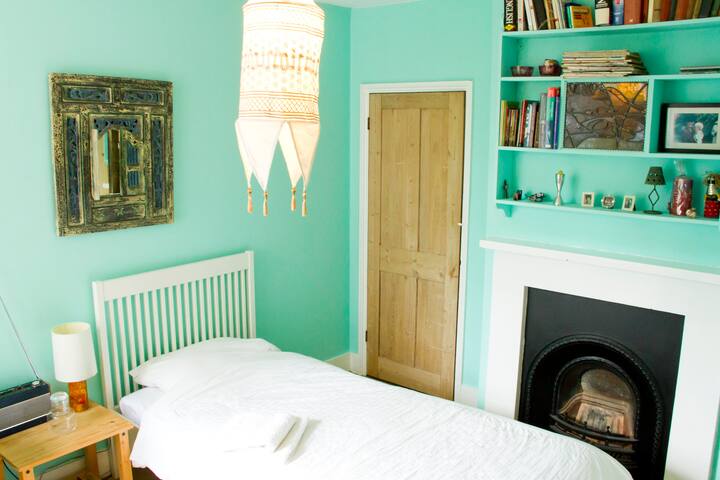 Briar Lodge sits in gated grounds offering rural tranquility and easy access to Dorking, Horsham, Gatwick and the M25, with excellent rail links into London. A perfect base to explore Surrey's stunning National Trust sites, with golfing, fishing, cycling,rambling and country pubs all within easy reach.
Purpose built, Briar Lodge offers complete privacy and secure parking. Outside, there is a patio area and bbq with views across the fields and woodland and access to the garden and terrace to the main house in the summer. Inside we have provided everything we would like to find on a short stay. There is an en-suite shower room with plenty of towels and toiletries, a flat screen tv with free view and wifi, complimentary bottled water and fruit as well as a hair dryer, iron and ironing board. A fridge, toaster, kettle and coffee machine are provided and a substantial freshly prepared continental breakfast using the finest local produce is served to your room to enjoy at the breakfast bar or (weather permitting) on the patio or terrace. Guests are requested to advise in advance of any special dietary requirements. A travel cot is available on request. The cabin is a comfortable size for two and will accommodate a travel cot. If travelling with a tot, access to the garden will help tire them out! Also, Room One at Briarwood is now available. A spacious ground floor ensuite, with king size bed, double walk-in power shower, plenty of towels and complimentary toiletries. There is a fridge with complimentary chilled soft drinks, tea and coffee making facilities with a selection of 'Tea Pigs' teas. Fully loaded smart tv with Netflix and Sky movies and wifi available. Private sitting room. Underfloor heating throughout....and fab White Company bedding. Click on my profile picture to see full listing and details
Located in an area of outstanding natural beauty and perfectly placed to enjoy outdoor pursuits as well as satisfy even the most ardent of shoppers, it would be hard to find a more perfectly located space to stay. Ideal for a stopover before catching an early flight from Gatwick, or to catch your breath on the way back or simply for taking some much needed time out.
The listing description was completely accurate. Very cosy, clean little cabin in Surrey. There is a lovely walking trail a short drive away and a great pub for dinner down the road. Cath was very accommodating in every way and gave me a lovely breakfast in the morning before i dashed off to work. We would need to stay for longer next time!
Erin
2016-09-26T00:00:00Z
The Luxury Log Cabin exceeded expectations; quiet, cosy and full of charm. We were blown away by the continental breakfast, and adored the friendly farm animals esp. Elvis the pig!
Louise
2016-10-28T00:00:00Z
Do not pass up an opportunity to stay at this residence on your way to or from Gatwick Airport. Tucked away in the woods south of Dorking the place has the look and feel of a log cabin escape. The location was spotless when we arrived and very tastefully decorated. Cath is an outstanding hostess who made us feel right at home. She provided us with an excellent breakfast and went the extra mile to insure our comfort during our stay. Other highlights of our stay included the National Trust, Holmwood Common and the Surry Oaks pub.
Taylor
2016-10-14T00:00:00Z
I booked this for part of a surprise weekend for my boyfriends birthday and it didn't disappoint. The log cabin and its surroundings were absolutely beautiful. Cathy was so accommodating and provided us with a fantastic breakfast in the morning. We will definitely be returning in the near future and are looking forward to it already! Thank you.
Jannah
2016-08-21T00:00:00Z
The cabin is fantastic. It's just across the driveway from Cath's house, which itself is buried away in a small corner of the Surrey hills. It's both beautiful and quiet. We loved our 1 night stay and breakfast was brilliant. Thanks Cath!
Jon
2016-10-02T00:00:00Z
We had a fantastic stay!! Catherine was a great communicator and when we arrived the place was amazing. Immaculately clean and such a cosy cabin. Catherine made us a lovely breakfast in the AM and let us play with her 2 dogs. Will definitely stay there again next time we're in the area.
Ben
2016-10-22T00:00:00Z
The whole experience exceeded our expectation. Catherine was very welcoming ans provided us with an excellent rcommendation in terms of where to eat. the accommodation was superb - exceptionally clean, high quality with lots of thoughtful touches (fresh flowers, fruit bowl and chilled soft drinks. The breakfast was superb I would definitely recommend this accommodation.
Anne
2016-06-25T00:00:00Z
Catherine's Accommodation is extremely clean, very modern and has a real sense of relaxation about it. The layout is perfect for a weekend stay, especially with the spacious shower, electric fireplace, wall mounted television and bespoke little kitchen/breakfast bar. The breakfast served was superb with freshly baked bread and a selection of continental meats/cheeses. The grounds is extremely secure with CCTV, enclosed within large electronic gates. Aside from all of this, Cath could not have been more friendly, welcoming and accommodating. She offered to take us to/from a restaurant on friday night, and even asked us if we would like anything bringing back from the shops when she popped out. I honestly think this is the only place I will be staying when i come back to this area. 10/10
Victoria
2017-03-12T00:00:00Z
Jenis Bilik
Keseluruhan rumah/apt
---
Jenis Penginapan
Apartmen
---
Memuatkan
2
---
Bilik tidur
Dorking, England, United Kingdom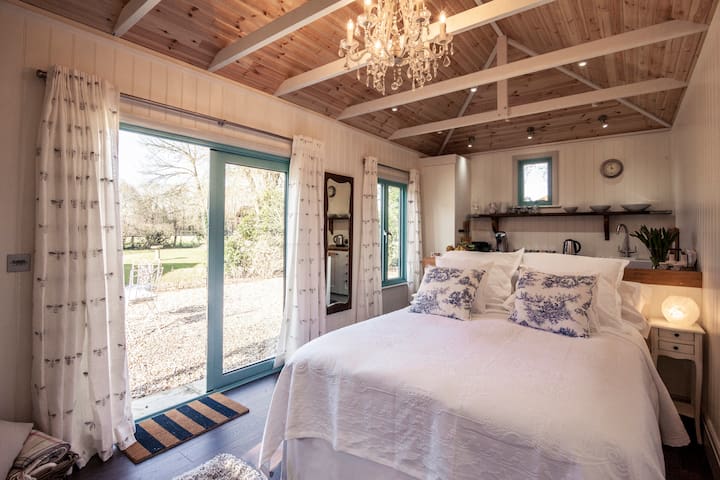 Lovely country house in a quiet, rural setting only 5mins from Gatwick with views over green fields. A family home offering comfortable and spacious accommodation in a private first floor room with adjacent bathroom and a smaller room if needed.
A rural country house, ideal for either starting or finishing your holiday from Gatwick. The house is situated only a mile from the airport, yet it is in a beautiful rural setting, close to several country pubs and the town of Reigate. The accommodation is a twin bedded room with adjacent private bath/shower room/WC along with a smaller single room for your use if required. A chest of drawers, wardrobe, hair dryer, gas central heating, tea & coffee making facilities and ample parking are all available. For a small additional charge, Breakfast can be provided, normally after 8am, just let us know when you arrive. Airport transfer can also be organised.
Wij hadden met drie personen een aangenaam verblijf bij Veronica. Het huis Woodbridge is een echt authentiek English countryhouse, waar het verleden alom aanwezig is. De ligging is goed en van het nabij gelegen Gatwick Airport heb je geen last. Veronica is heel zorgzaam voor ons geweest en erg aardig. Ze heeft ons weggebracht met de auto naar het treinstation voor een dagje Londen. De omgeving heeft veel landschappelijk schoon te bieden. De Surrey Hills en Box Hill zijn zeker de moeite waard en een dag wandelen is hier geen enkel probleem.
Peter
2016-08-08T00:00:00Z
Thank you Veronica for a pleasant stay including an arranged pick-up and drop-off at Gatwick. We also very much appreciated a basic breakfast at early morning hours. The room was functional and tidy, and so were the separate bathroom and restroom. We prefer to sleep with open windows which also transmitted to us the sounds of departing and arriving planes at Gatwick. If you are a light sleeper, simply don't sleep with the windows opened. We can highly recommend a stay here, especially so if you have a flight to catch!
Arjen
2016-01-11T00:00:00Z
Great place to stay before a flight from Gatwick. Extremely welcoming and accommodating host and lovely home with everything we needed for a relaxing stay. Would definitely stay again.
Helena
2016-05-29T00:00:00Z
Veronica & Roger's Airbnb is a godsend for anyone who needs a comfortable, quiet, flexible place to stay near Gatwick airport. For a small fee (much less than the cab service) Roger will pick you up from and transport you to the airport. He was also kind enough to drive me to a nearby pub (The Half Moon) where I had an excellent dinner with friendly service. A fine breakfast, cooked by Veronica, is also available. Veronica & Roger and wonderful and sensitive hosts, and I enjoyed chatting with them (though I am sure they will leave you alone if you prefer) and I recommend them and their home unreservedly.
Adrian
2017-02-09T00:00:00Z
The house is very lovely!! And Veronica is really really nice. I had a great experience there and I hope I can come there again!!
Doris
2016-01-15T00:00:00Z
Super relaxing layover in quiet country home. Very kind and helpful host and the three beautiful Cocker Spaniels made me feel very welcome :)
Rich
2016-02-23T00:00:00Z
Roger was very welcoming and helpful and communication beforehand was great, Veronica was quick to get back to me. Their home and garden felt very rural despite being so close to Gatwick.
Amy
2016-08-24T00:00:00Z
Thank you to our charming host Veronica, for whom nothing was too much trouble. We will see you again next time we fly from Gatwick and recommend unhesitatingly.
Ian
2016-05-31T00:00:00Z
Jenis Bilik
Bilik persendirian
---
Jenis Penginapan
Rumah
---
Memuatkan
3
---
Bilik tidur
Horley, United Kingdom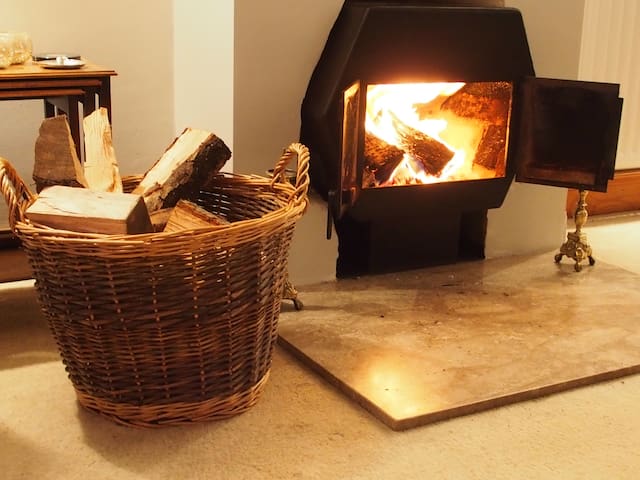 A 17th Century timbered converted barn, perfect for either starting or finishing your holiday from Gatwick. The house is situated only 1 mile from Gatwick Airport and 5 miles from Reigate, and yet it overlooks fields and open country.
A 17th Century timbered converted barn, perfect for either starting or finishing your holiday from Gatwick. The house is situated only 1 mile from Gatwick Airport and 5 miles from Reigate, and yet it overlooks fields and open country. The accommodation is a twin bedded room with adjacent private shower room/WC, flat screen TV, double wardrobe, chest of drawers, hair dryer, gas central heating, tea & coffee making facilities and ample parking. We are also more than happy to collect and pick up from or drop off at Gatwick Airport for flights and trains at almost anytime of early morning, day or evening and this is included in the price. Taxis are plentiful but charge £12.00 from airport to our house! We can also pick up or drop off at Heathrow, but I do have to charge £30.00 for each trip plus parking of £3 or £6 on pick ups. The current taxi fare is £45.00 to Heathrow and £52 from. If you wish to leave your car here whilst you are away, then we charge an additional £30.00 per week per vehicle and it is a lot more secure than any of the airport locations and far easier to access. The house has WiFi and we will provide the code upon arrival. A full English breakfast can be provided if your departure is after 9 am otherwise a toast & cereal or picnic breakfast is available and all of these are included in the price. . The twin room is on the 1st floor (one flight of stairs), off its own landing, giving additional privacy. The Black Horse Public House is some 200 yards along the road and offers good pub food and a good range of traditional ales. However we can now provide a 2 course evening meal for £15.00 a head as an extra, if required. If you are travelling here by train, Gatwick is probably the most convenient station but Redhill is only 15 minutes drive away. Buses however are not a really viable option, particularly if you have luggage. The area comprises many pretty Surrey villages, with charming pubs and churches and the towns of Dorking (11 miles) and Reigate (5 miles) offer a good range of shops. DRIVING - these are the directions to Manor Farm and there are photographs in the listing of the view approaching from Gatwick & Reigate and of up the drive. Travelling South from Reigate towards Gatwick Airport, follow the A217 signs. You will come to a small section of dual carriageway with The Black Horse Public House on your left on the corner of Mill Lane. Some 300 yards beyond the pub, you will see the big white road sign below and opposite two grubby white low level walls marking the end of our drive. If you are travelling North from Gatwick Airport, again you follow the A217 signposted to Reigate. Leave the A23 by going straight over at Gatwick Longbridge Roundabout. Go straight on at the next roundabout by Tesco's & the petrol station. At the next roundabout, turn right passing Fairalls, Builders Merchants on your right and then your view will be as in the photograph below. Some 300 yards on from the roundabout you will see the large white road sign below and just before two white low level walls marking the end of our drive. The drive then looks like the photograph below. At night time the drive is lit. Drive up and hopefully you will see a Red VW Golf and a Green Ford Connect van. If there is a gap, please park between them, otherwise best behind the van. A delightful & attractive English country house, we would be very happy to welcome you here.
It is very peaceful, rural and yet only 1 mile from Gatwick Airport. It is a very old barn converted into a house in 1948. It is full of beams and character and our whole family love it.
We had a very good experience staying with Richard and Lissie. They were very warm and hospitable. The room was small, but very clean and comfortable. We enjoyed a full English breakfast in the morning and Richard showed us the way to the airport. We enjoyed our conversations. Highly recommended.
Scott
2014-07-30T00:00:00Z
We couldn't have hoped for a better experience. Lissie and Richard were excellent hosts and made us feel most welcome. It's a charming house with a lovely garden and our accommodation was spacious and extremely comfortable. Fine quality linen and towels, tv and tea/coffee making facility in the room and a terrific breakfast. We enjoyed Lissie and Richard's company and first class hospitality. Being able to leave the car there and getting a lift to the airport was an absolute bonus. You don't hear traffic noise from the house which has a great countryside atmosphere and there are nice local pubs and restaurants in nearby Reigate.
Edward
2014-09-27T00:00:00Z
We could not have been made more welcome! Once we left the M25 we found an oasis of calm with Richard and Lissey in this lovely old property. A lovely room overlooking their garden and a hearty breakfast followed. Lissey kindly took us to the airport, so we could take advantage of their parking arrangement. Highly recommended!
judie
2016-06-16T00:00:00Z
First night in the UK, first ever AirBnB and Richard very kindly met us at Gatwick at 9.15pm on a wet Saturday night to direct us to his home. Richard and Lissie were gracious hosts who made us feel very welcome. Our room and bathroom were clean, comfortable and even better than described. After a good nights sleep and a yummy cooked breakfast we were ready to embark on our holiday. Thanks Richard and Lissie for a great stay. Laurie and Kate
Kate
2015-08-30T00:00:00Z
Richard and Lissie are truly remarkable hosts. We felt extremely welcome to their home and were treated like old friends. Everything was perfect; the beds were a dream to sleep in, the breakfast hearty, well presented, and plentiful. The location quiet, yet very close to the Gatwick airport, and the pub up the road was and short walk and convenient for a evening meal and a half pint. We will hopefully go back to England one year, and would say their in a heartbeat.
Frances
2014-12-04T00:00:00Z
We had a very early flight to catch at Gatwick so decided to start our holiday early and spend the night before our flight staying within a stones throw of the airport to make the wake up a bit less painful! Richards and Lissy's stunning home was just the ticket! We were warmly welcomed by Richard and Lissy when we arrived and shown round their beautiful family home, our room itself was just right, very clean and tidy and with all the mod cons you would expect from a hotel! We practically felt like we had our own wing of the house as we had our own corridor and bathroom at our disposal. Richard ever so kindly gave us a lift to the airport very early the next morning and we were able to leave our car at their home for a small fee which was much better and more secure than any airport parking! (and I'm very precious about my little mini!) To top it all off we were kindly given a little breakfast on the go that was so thoughtfully prepared by Richard and Lissy, above and beyond what we expected... All in all I would highly recommend this beautiful home for anyone who has a flight to catch or even fancies a little break, just lovely.
Victoria
2014-05-22T00:00:00Z
Richard picked us up and dropped us off at the airport. The room was so nice and clean and the house was charming. I loved my stay and would highly recommend it
Francesca
2016-05-21T00:00:00Z
I have had two wonderful stays with Richard and Lissie and have a third in May. They are both warm and friendly hosts and welcome guests like family. The b & b is so convenient and being picked up from the airport and dropped off again couldn't be easier. Their farmhouse is such an interesting place, a very old and lovely decorated home. I played with one of their granddaughters visiting for an afternoon and shared an Easter meal. The bed is so comfortable and the place so quiet I had a magnificent sleep and a wonderful breakfast with choices from fruit and yogurt, coffee and tea to a full breakfast. It is spotless clean, my room was perfect and had everything I needed. It has become my favourite place to stay in England and I will use it whenever I fly from Gatwick. Using England as a base I am travelling for close to 3 months. They let me store some things and do some laundry there while I travelled Asia and Europe and returning there between adventures is like coming home. I was tired from travelling on both occasions and Richard and Lissie let you have as much social interaction or peace and quiet as you like and leave tea coffee to make and wonderful ginger biscuits in your room in case you just need some rest alone. Definitely a special place.
Anne
2015-04-04T00:00:00Z
Jenis Bilik
Bilik persendirian
---
Jenis Penginapan
Rumah
---
Memuatkan
2
---
Bilik tidur
Hookwood, United Kingdom
Close Close Close to Gatwick Airport!!!! Good size single bedroom in Victorian (1896) 3 bed Check in after 6pm, Check out before 12pm next day Any check in's after 11pm at night only by arrangement. CAN BE FLEXABLE IF ARRANGED PRIOR BY GUEST NOT ASSOSIATED WITH CUMBERLAND HOUSE
Room is on 2nd (top) floor. Medium sized room with lovely view of allotments. bedside light, TV (with Netflix)
Roy is a great Host. I was in Horley just for one night before a flight from Gatwick. He made everything to make me feel like at home. The room is nice, clean and warm and there is a good pub just down the road, wich Roy suggested. I'll definetly reccomend Roy's place and I'm sure I'll use the room again in the future.
Daniele
2016-04-15T00:00:00Z
The location and room was as advertised and clean, comfortable and good value. There was a misunderstanding over my arrival time, but otherwise my stay was fine
Rory
2016-04-09T00:00:00Z
Quiet space, simple and clean, restful space
Wendy
2016-01-03T00:00:00Z
Very nice and comfortable stay. Close to Gatwick Airport. Roy was very helpful and friendly. Highly recommend!
Blazej
2017-02-12T00:00:00Z
Everything was exactly as promised. Roy was also flexible with my late arrival and early departure.
Nikola
2016-03-18T00:00:00Z
Thanks Roy for a great spot to lay over near the airport. Very helpful and great local advice. Looks better with his sunglasses off :)
Rick
2015-10-13T00:00:00Z
Roy was a great host and his house is super close to Gatwick, so it was perfect for my early flight. Thanks again Roy I really enjoyed my stay :)
Amelie
2017-03-03T00:00:00Z
My experience the past few days has been nothing but enjoyable and relaxing. When I was looking around for a last minute detox getaway, as I was just getting off of a three week European tour, I found Roy's Air B&B listing. I read all lovely reviews on how accommodating and friendly Roy was. I read about how he took time to sit and see what it was you were looking to do during your stay and he'd map it out for you; guide you towards your trip goals. All of it was true! What's even better is how easy going Roy right from the start. It made me feel right at home. And my room? It was so cozy and smelled so nice! The best part of the room is that it was one flight up from the other room rental, which just gave more privacy when I was playing some guitar on one of the days. Roy provided instructions around everything I needed to know during my stay and left it on the night table by the bed with a very large bottle of water with a glass. I thought that was a really nice and simple touch. The neighbourhood? Very comfortable and safe and extremely walkable. And since I needed something close by Gatwick Airport, Roy's place truly turned out to be a gem. A 15 minute walk to The Horley Station and a bit longer walk to Gatwick Airport, which is where you can catch all the other trains. You'll wanna do the walk to Horley Station, it's an easy breezy veture. Then you could transfer at Gatwick if need be to other lines. What else? At the end of my stay, Roy made my life so much easier for me by calling a cab for me (my international plan was not so good) to Gatwick, which turned out to be a low price of $5. On top of it all, the place was very clean, the bathroom / shower were great. I honestly felt like I was in my own home during my 3 night / 4 day stay at Roy's. So, if you're looking for somewhere to stay that's close to Gatwick airport and you want someone who'll truly make you feel at home, Roy's place is where you'll most definitely want to stay! Cheers! JV
Jennifer
2015-09-21T00:00:00Z
Jenis Bilik
Bilik persendirian
---
Jenis Penginapan
Rumah
---
Memuatkan
1
---
Bilik tidur
Horley, Surrey, United Kingdom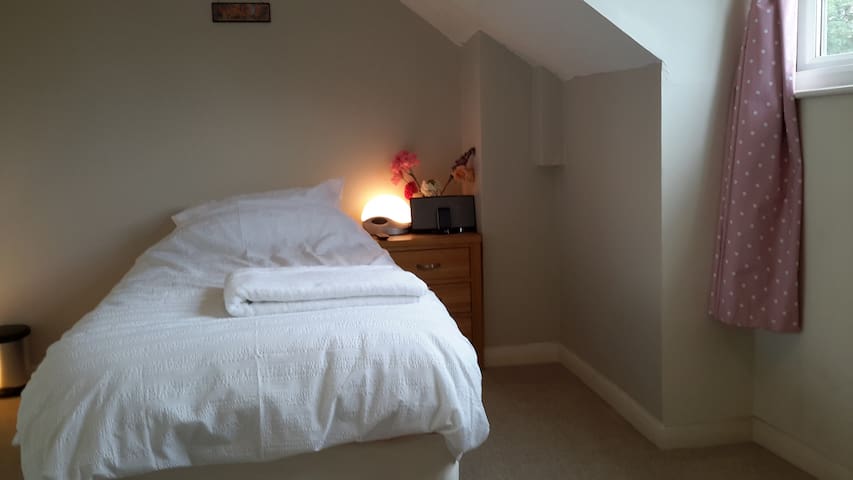 My place is close to Gatwick Airport. The taxi fare is about £9 and it takes about 15-20 mins.
This is a handy bnb for working in Reigate. The room is basic but everything is functional. It's about 25 minutes walk into town. Anna is very friendly and helpful and does everything possible to make the stay relaxing. This is good for a no-frills accommodation for business visits.
Lloyd
2017-03-15T00:00:00Z
Very hospitable, friendly and helping host. Ideal location for an eary flight from Gatwick airport.
Goran
2017-04-05T00:00:00Z
Anna was very kind and helpful. Accommodation was good value for money. Close to the train station, which is perfect. Nice, quiet location. Thank you Anna!
Julianna
2017-03-16T00:00:00Z
Very welcoming and helpful. Thank you for your kind hospitality
John
2017-03-09T00:00:00Z
Lovely lady with a lovely house. If you're looking for a nice place for one near London Gatwick, this is it! Great price, thoughtful accommodations, and friendly host.
Monica
2017-02-24T00:00:00Z
Very welcoming, quiet area but close to park and shops. Wonderful host! She fed me breakfast twice and has a lovely cat. I really enjoyed my stay
Sarah
2017-01-23T00:00:00Z
Excellent hospitality, great value! Book it now!;)
Franci
2017-02-11T00:00:00Z
Good location for Gatwick airport
Robert
2017-03-02T00:00:00Z
Jenis Bilik
Bilik persendirian
---
Jenis Penginapan
Rumah
---
Memuatkan
1
---
Bilik tidur
Redhill, England, United Kingdom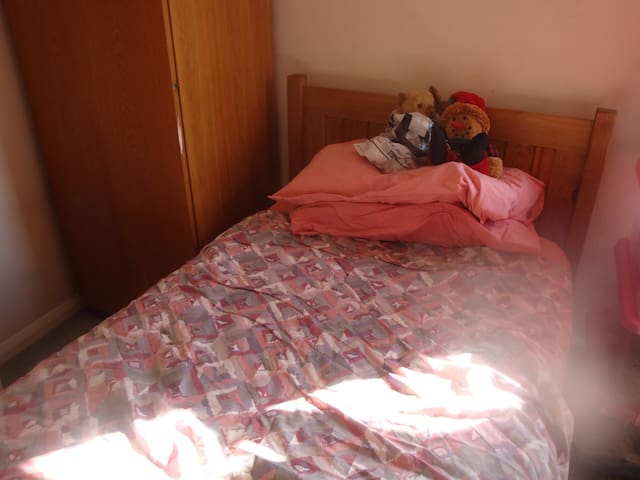 A pretty terraced cottage situated in the picturesque conservation area of St Johns. It has a sunny patio and garden which backs onto woodland; an ideal base from which to explore the local area, London and the South Coast. Central London is 30 minutes by train from Redhill station or 45 from Earlswood. Gatwick Airport is 7 minutes by train or 15 minutes by car. Enterprise car hire is nearby and they can drop off and collect. Car parking is available off the lane in front of the cottages.
The cottage still retains many period cottage features and has been tastefully updated and fitted with full gas central heating throughout for warm cosy nights in. The hall, bathroom, stairs and both bedrooms have fitted carpet. It is ideal for couples or a small family. The Sitting Room The cottage front door opens into the sitting room with original fire place, settee, armchair, flat screen tv, dvd player and large feature rug. The sitting room window looks out onto a lovely green surrounded by trees. The Hall The sitting room opens out into an internal hall and stairs to the bedrooms. The hall leads through to the kitchen/dining area. Note the stairs are steep and typical of a period cottage. The Bathroom A door from the internal hall leads to the bathroom with white suite and shower above the bath. Lovely fluffy towels provided! The Kitchen The kitchen has new fitted luxury gloss blue/grey units, electric oven with gas hob and cooker hood, microwave oven, toaster etc. and built in dishwasher and washing machine/tumble dryer. It is fully equipped with cooking utensils, crockery and cutlery for four people. The dining area has a new retro style fridge/freezer and a drop down retro/industrial light over a dining table with four chairs. The kitchen opens out into the garden. Patio and Garden Steps lead up to a beautiful patio area with wrought iron garden table and chairs, all surrounded by shrubs and flowers. The garden is sheltered and positioned to be in sun all day. The garden leads up through a gate into the woods. Bedroom 1 Fitted with a luxury pocket sprung king size bed with crisp, freshly laundered sheets, bedside tables with reading lamps, wardrobe, chair and with a window overlooking the lane and green outside. Bedroom 2 Fitted with a luxury pocket sprung small double bed (4 foot wide), lovely bed linen, bedside tables with reading lamps and window overlooking the garden and woods beyond.
St Johns is a hidden away wooded hamlet on the edge of the North Downs, occupying an elevated position with views to the south. It has St Johns church at it's centre. St Johns is unique for this area in retaining a rural quality which is immediately noticeable. And yet it is strategically located and well connected, with transport links to London, Gatwick and the motorway system. The location also makes it an ideal base for country walks from the cottage door. A short walk to the south is The Plough, our nearest pub, built in the 1600's. The Plough food menu includes the usual favourites as well as a more extensive 'a la carte' dining menu. Walking further south through Earlswood Common brings you to the delightful Earlswood Lakes. A 35 minute walk from the cottage in the other direction will take you to the old market town of Reigate which has many independent shops including antiques, craft, clothing boutiques, furniture and gift ware. It has also developed a reputation as a gourmet centre with a variety of restaurants (including one owned by a celebrity chef) offering an array of different cuisines, pubs, wine bars, cafés and tea rooms to suit all tastes and pockets. Tucked behind the High Street, the tranquil Castle Grounds provides a quiet retreat in the centre of town, great for picnic lunch. The town also boasts the magnificent Priory Park, which offers 200 acres of open space and woodland, a fantastic children's playground and modern pavilion café, designed by renowned French architect Dominique Perrault. The park has recently undergone major investment to return it to its 18th and early 19th Century glory and is home to the Grade I listed Reigate Priory, now home to a school. Like St Johns, a large proportion of Reigate town centre has been designated as a conservation area of special historic interest. Of course some visitors may wish to take in the many sights and attractions of London. There are also National Trust properties and gardens to explore, and many other local attractions waiting to be enjoyed by visitors to our cottage.
The cottage lived up to expectations - and more. It's brighter than the photos suggest, and felt spacious enough and comfortable for the three of us to cook, eat, relax and sleep, even though it's compact. Very cosy. Lovely quiet location, like being in a country village. The description is very accurate. Maureen left us a wonderful loaf and delicious treats and had made it "Christmas-y" for us: we felt very welcome. Maureen also communicated with us well and promptly. About seven minutes' walk to good bus-routes into Redhill. Would like to re-visit and explore the local walks one day.
Niccy
2016-12-19T00:00:00Z
Lovely home from home that provided us with the perfect place to relax at the end of a busy day- we were really comfortable and had everything and more that we needed. The food, wine and welcome card were lovely touches that we really appreciated.
Simon Benjamin Furniture
2017-02-10T00:00:00Z
We stayed in 9 carters cotttages for 3 nights, and we loved it!! Very nice cottage, immaculately clean and in a beautifull location: we were welcomed with a filled cabinet and eastern eggs and hot cross bunns, what a pleasant surprise! Maureen was a very frendly and reachable host. We would definitely recommend this cottage!!
Ewoud
2017-03-12T00:00:00Z
Wonderful communication from lovely hosts of this charming little cottage. A lovely location close to both Redhill and Reigate but only seconds from Redhill common - which has beautiful views and open space. The amenities were excellent in every respect. No hesitation in recommending!
Adrian
2017-02-26T00:00:00Z
What can we say , this cottage is in a great location, there was nothing missing, it was very tastefully decorated, with many added extra's. The lounge area was comfortable with all the home comforts you need for a relaxing evening. The kitchen dinning area overlooked a long garden leading to the woodland beyond. The kitchen was very well equipped, with washer drier, cooker, fridge freezer, microwave and dishwasher, the table and four chairs fitted in with the modern decor of the down stairs area. The bathroom is large with a shower in the bath, yet again every thing you could possible wish for. We only needed one bedroom, we were asked if we preferred a double or king size, we used the king sized bedroom and found the bed amazingly comfortable, sleeping very well for our 2 week stay. A big thank you to our hosts for the touch of Christmas, and the thoughtful selection of breakfast cereals, teas, coffee and extra goodies. Our grand children enjoyed the Christmas calender
Jeremy
2016-12-16T00:00:00Z
We had a lovely stay at the cottage. It is cozy and spotlessly clean. The kitchen was stocked with everything that we needed and it immediately felt like home from home. Maureen had been so welcoming and accommodating I wouldn't hesitate in recommending this place to anyone!
C
2017-03-05T00:00:00Z
Stayed with my partner for a relaxing weekend, and she now wants to live there! The area is very peaceful and we instantly felt at home. The cottage is spotless, fully equipped and decorated to a very high standard. The bed was the most comfortable I've ever slept on! We went on some nice walks (lots of options in the information pack) and the traditional country pub round the corner did a brilliant roast. Maureen was a great host and nothing was too much trouble. We found the fridge and cupboards full of snacks and breakfast items, kindly left by Maureen, to make our stay even more comfortable. We're already planning when to come back! Highly recommended!
Darren
2016-11-06T00:00:00Z
Maureen's charming little cottage was warm and cosy. It was great to arrive to a well stocked pantry, toys for the kids and house already heated with outside temperatures around -1. Information about the local area and dining suggestions were good. I'll recommend to friends and family.
Luke
2017-01-31T00:00:00Z
Jenis Bilik
Keseluruhan rumah/apt
---
Jenis Penginapan
Rumah
---
Memuatkan
4
---
Bilik tidur
Redhill, England, United Kingdom
The house is set in a beautiful location close to both Redhill and Merstham train stations. Gatwick is just 10min away by train or 20 min by car. You can easily reach London in less than 40 min or Brighton in one hour. Breakfast included.
A lovely and bright double bedroom with ensuite bathroom and shower. Free Wifi connection and TV included.
Lovely neighbourhood, very quiet and peaceful. You can walk around the nearby lake, it's simply beautiful!
Silvia was very friendly and helpful. We could use her kitchen to cook and could eat in her living room. We got free breakfast. She was giving us her map of the area so we could do a good hiking tour. She was helping us with the taxi to go to the airport.
Silvana
2016-08-09T00:00:00Z
Even before i arrived in the UK i know Sylvia was a proffesional person as all my emails were answered really quickly and with full detail. Syslvia made me feel really welcome, she even bought some almond milk for me as i must have mentioned that i can not have dairy. The house was very neat and stylish just as the pictures suggest on air bnb. If ever i needed local info Sylvia would help out it was no bother at all.
Jill
2016-09-19T00:00:00Z
Another lovely stay, highly recommend. Very nice room, with comfortable bed. Great value with everything you need. Silvia is a very nice lady and lulu is super cute.
Angela
2016-10-13T00:00:00Z
We stayed with Silvia in Redhill whilst waiting for our own flat to be ready and had a wonderful time! Silvia was so lovely and welcoming, she helped us to feel settled right away. The room was lovely and the ensuite and shower was amazing! The house is in a great location right beside a beautiful lake and is the perfect spot for escaping the hustle and bustle and enjoying a gentle walk. There's a local shop nearby and it's only a 20 min walk or so from the main town centre. Her little dog Lulu is absolutely adorable and so loving. If you like dogs there is no way you will be able to resist her! We absolutely loved our time with Silvia and Lulu and would definitely recommend staying here. Our only wish is that we could have stayed longer! Now we are all settled into our own flat in Redhill, we will definitely be popping by to see them both!
Sasha
2016-03-24T00:00:00Z
I stayed for more than a month at Silvia's place, everything was great, it's clean and bright house in a quiet residantial area just outside London.
elisa
2017-01-03T00:00:00Z
Silvia was just fantastic. We shared travel stories and talked about her cute dog. The breakfast was comprehensive as well. Lovely time in Redhill area.
Jacob
2016-09-27T00:00:00Z
Clean, homey, and great host. We had a stressful arrival at the airport but once we met Silvia upon check-in, her personality changed everything for the better! She is welcoming, accomodating, and friendly. The room is organized and has its own private bathroom, enough for 2 people max. The only note is that the nearest train station is a 20 minute walk. We Ubered from the home to the train station every time for 5£. It's a 30 min commute to Victoria and 8 min to LGW. Would stay here again!
Marissa
2017-02-14T00:00:00Z
The house was clean and cosy. Silvia was really helpful, kind and made me feel welcome!
Wille
2017-04-01T00:00:00Z
Jenis Bilik
Bilik persendirian
---
Jenis Penginapan
Rumah
---
Memuatkan
2
---
Bilik tidur
Redhill, United Kingdom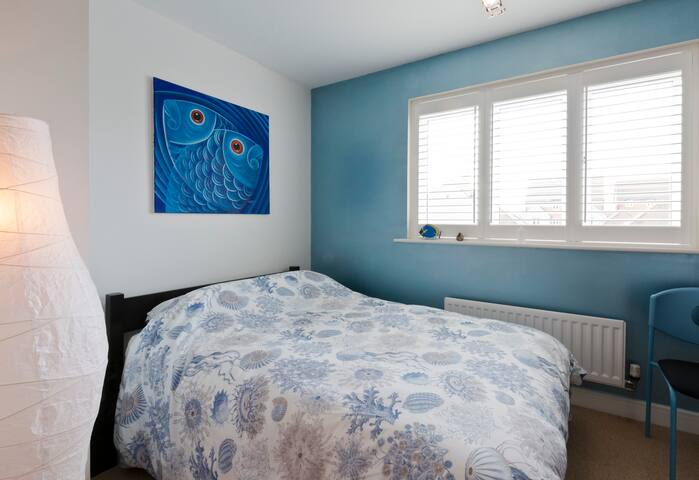 My house is especially handy for Gatwick Airport, being about £9 and 15-20 mins in a taxi. I could accommodate a single, or a couple, or possibly a family of 3, as I have another, small room. I am happy to serve a simple continental breakfast between 07.15 and 09.00, although this time might be flexible. I have a cat. Parking is available for the nights you stay.
good accomodation
Nikol
2017-02-02T00:00:00Z
Couldn't have asked for more. Very kind host, In a perfect location, very cosy and you appreciated our privacy whilst at the same time endavouring to ensure we had a comfortable stay. Thank you so much!
Josh
2017-01-13T00:00:00Z
I stayed one night in the apartment. It's cheap and 30/40 minutes away from the city center of London if you take the train from redhill station. The host was very kind, welcoming and helpful.
Jørgen
2017-03-24T00:00:00Z
Anna was really friendly and a lovely host! Enjoyed our short stay.
Ian
2017-01-05T00:00:00Z
Second time staying. Great place & had everything I needed!
Sam
2017-04-06T00:00:00Z
The room was spacious. Anna was very informative and accommodating. She provided maps, time for the buses, towels and refreshments in the room. It was a very comfortable stay.
Kimberly
2017-01-15T00:00:00Z
The place was very nice. It was clean and comfortable. Close to the airport which was convenient. Highly recommend this place.
Sissy
2017-03-11T00:00:00Z
Everything was great and went without problems. Even though my flight was delayed, everything went so well. Thank you so much!
Daniel
2017-04-01T00:00:00Z
Jenis Bilik
Bilik persendirian
---
Jenis Penginapan
Rumah
---
Memuatkan
2
---
Bilik tidur
Redhill, England, United Kingdom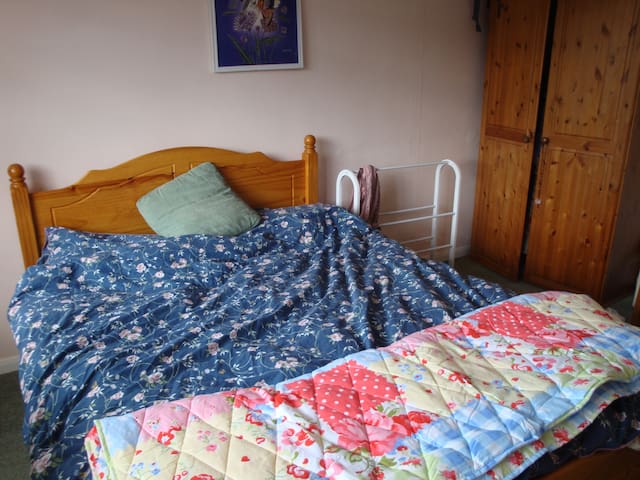 This is a comfortable clean double (URL HIDDEN) bathroom and shower room are new and modern. The maisonette is in a quiet private road but only a 10 minute walk into the centre of Redhill (B.R. mainline into Victoria).15 minute drive to Gatwick.
This is a newly carpeted room ,with double glazing and the maisonette is fully central heated. There is a TV with Sky plus in the bedroom.
Reigate is 10 minutes away with a smart selection of Bars and Restaurants. Redhill is a bustling small town with a direct mainline into London. Gatwick airport is a 15 minute drive away.
I had a lovely stay. Big comfy bed, lovely furnishings and spotless bathroom and kitchen. It's very handy for Redhill station and the centre of town. It's also v close to a bus stop for quick access to East Surrey Hospital. The friendly cat made for excellent company.
Ramon
2016-01-06T00:00:00Z
Jenis Bilik
Bilik persendirian
---
Jenis Penginapan
Apartmen
---
Memuatkan
2
---
Bilik tidur
Redhill, United Kingdom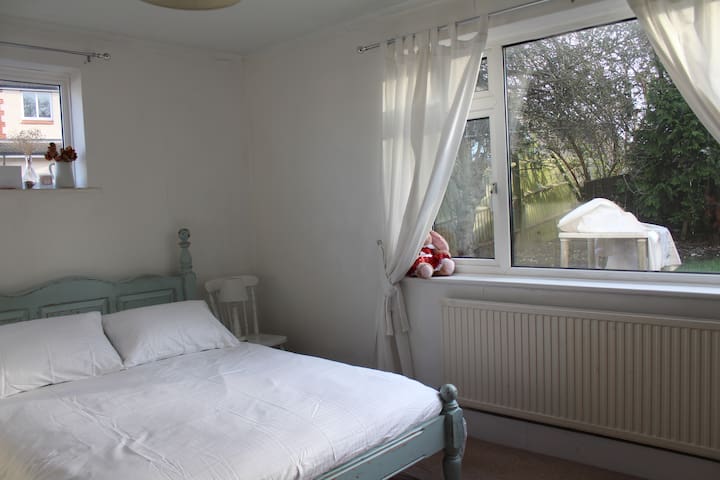 A lovely split level apartment in an Old Victorian property full of character. Airbnb'ing the place whilst I am working away. Guests are welcome to use the entire kitchen and bathroom. Specific wardrobe dedicated for guest use with clean bedsheets and spare towels as required. Location is within a 10 minute drive to Gatwick Airport and has its own private parking space. Walking distance from shops, pubs and train station with direct links to London. All in all a nice place to call your own.
The host canceled this reservation 3 days before arrival. This is an automated posting.
Michael
2017-02-17T00:00:00Z
The apartment was very nice and the communication was very good. We could check in very spontaneously. We had a great time there!
Hannes
2017-03-26T00:00:00Z
Lovely place to stay. Maria was brilliant, really helpful and friendly. Definitely will recommend and will come back!!
Nitharsan
2017-02-14T00:00:00Z
Handy spot, parking, WiFi kitchen etc.
Martin
2017-03-15T00:00:00Z
Clean cosy and safe. Single bed funky split level split level apartment once part of a larger house. 15 mins walk from redhill station; about 8 from earlswood station. 435/430 buses to reigate and redhill stop next to it. So it's close to gatwick. Very helpful and responsive hosts.
Andrew
2017-03-19T00:00:00Z
Jenis Bilik
Keseluruhan rumah/apt
---
Jenis Penginapan
Apartmen
---
Memuatkan
2
---
Bilik tidur
Redhill, England, United Kingdom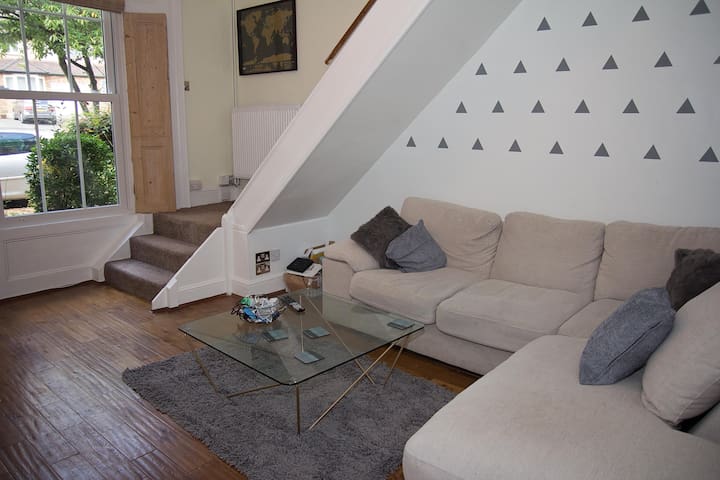 A large double bedroom with en-suite shower room and private sitting room in a modern and comfortable 1930's detached house set in the beautiful conservation area of St John's. We are in a quiet avenue backing on to Redhill Common making this a quiet but convienient place to stay. A five minute taxi ride to Redhill mainline station getting you in to London in around 30 minutes and a 15 minute taxi ride to Gatwick Airport. Ample parking two minutes from the house.
Your bedroom is light and airy with large double bed and views over the avenue and St John's church. The en-suite has a shower, sink and toilet. You also have access to a private sitting room that looks out onto the garden and the woods beyond. Only one guest reservation (of up to two people) is offered at any one time so you will be the only visitors
Walking distance to Redhill town centre or the beautiful and popular town of Reigate with its large range of cafes and restaurants. Five minutes away from Redhill common - a great place to blow away the cobwebs on a Sunday morning!
Jenis Bilik
Bilik persendirian
---
Jenis Penginapan
Rumah
---
Memuatkan
2
---
Bilik tidur
Redhill, England, United Kingdom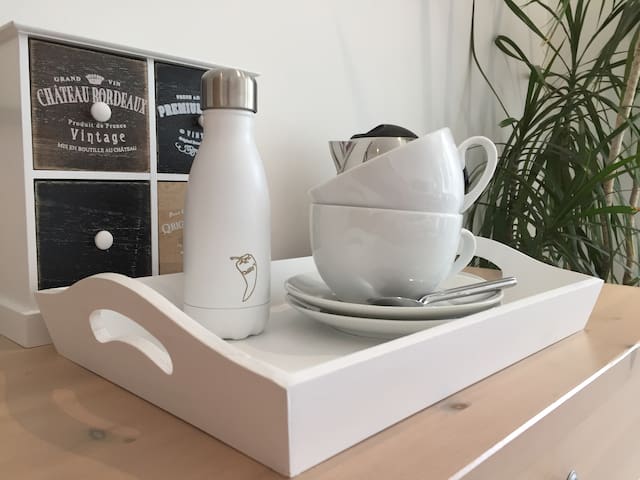 Large and bright ground floor Victorian flat situated just 30 minutes from Central London and the Sussex coast.
The apartment is set in a quiet residential road, just a 10 minute walk from the town centre, park and a mainline train station with direct trains to London and the Sussex Coast. It compromises of a large, bright double bedroom with feature bay window and double bed to sleep two. The living / dining space can sleep a further two (airbed). There is a well-equipped family size kitchen and bathroom with bath and shower. The kitchen opens out onto a south facing cottage garden, with large decking area, lawn, patio and BBQ for outdoor dining. Residential parking is available. Ideal for UK holidays, business trips, temporary relocation, weekend breaks
The apartment is on the border of Redhill and Reigate, set in the heart of Surrey, just 30 minutes by train to London and the beautiful Sussex Coastline. Locally Redhill is a bustling town centre, while Reigate offers boutique shopping, cafes, restaurants and bars. "One of the world's most visited cities, London has something for everyone: from history and culture to fine food and good times. London is where you will find the major museums, galleries and most iconic sights, but visit Hampstead Heath or the new Queen Elizabeth Olympic Park to escape the crowds and view the city's greener hues up close. Or venture even further out to Kew Gardens, Richmond or Hampton Court Palace. West Sussex offers a welcome respite from fast-paced adventures. The serene hills and valleys of the South Downs ripple across the county, fringed by sheltered coastline. Beautiful Arundel and cultured Chichester make good bases from which to explore the county's winding country lanes and remarkable Roman ruins. While East Sussex is home to rolling countryside, medieval villages and gorgeous coastline, this inspiring corner of England is besieged by weekending Londoners whenever the sun pops out. And it's not hard to see why as you explore the cobbled medieval streets of Rye; wander around historic Battle, where William the Conqueror first engaged the Saxons in 1066; and peer over the edge of the breathtaking Seven Sisters chalk cliffs and Beachy Head near the genteel seaside town of Eastbourne. Brighton, a highlight of any visit, offers some kicking nightlife, offbeat shopping and British seaside fun. Off the beaten track, you can stretch your legs on the South Downs Way, which traverses England's newest national park, the South Downs National Park." Lonely Planet
We really enjoyed our month's stay at Joanne's tranquil apartment. Clean, well equipped and comfortable, we had everything we needed to feel at home. The backyard is very pleasant and sunny which should be an added attraction in the summer months. The location was perfect for us, within close distance to Redhill, and Reigate town centres as well as Merstham. Parking was always available on the street.
Maude
2016-04-01T00:00:00Z
Environment is good and quiet. Joanne is very kind. We all enjoyed our holiday in her house.
Kam Wah
2016-09-05T00:00:00Z
We stayed here for 7 weeks while our house was being extended. Even though there were 4 of us the very large bedroom allowed us to stay in good comfort. I would highly recommend this flat for other users.
Duncan
2017-02-14T00:00:00Z
Great place and very handy location, would recommend to anyone
David
2016-11-22T00:00:00Z
This is a really nice homely apartment to stay in and Jo is a fantastic host. The apartment is clean, warm and very comfortable to stay in and I would certainly stay here if Jo allowed me next time. Convenient for town and station. Thank you.
Graham
2016-12-17T00:00:00Z
Jo was a lovely host, very friendly and she provided terrific information about the local area. Communication was great and she was very supportive with us needing to stay longer whilst looking for a flat. The flat is nicely laid out and we soon felt right at home. The location is brilliant with only a short walk to the town centre and local transport. Unfortunately, there was quite a lot of noise from the flat upstairs and to the side of the property but the surrounding area is nice and quiet and we still enjoyed our stay. The flat does get cold, particularly the bathroom so we definitely suggest keeping the door open but with the heating on, the flat soon feels warm and cozy! Overall, we enjoyed our stay and it was perfect for our first couple of weeks back from abroad. Thank you!
Arturas
2016-02-26T00:00:00Z
The host canceled this reservation 4 days before arrival. This is an automated posting.
Simon
2017-02-19T00:00:00Z
Très bon séjour dans ce charmant appartement, je suis restée 10 jours avec mon compagnon. Quartier calme, appartement très propre. A refaire sans hésiter.
Line
2016-09-21T00:00:00Z
Jenis Bilik
Keseluruhan rumah/apt
---
Jenis Penginapan
Apartmen
---
Memuatkan
4
---
Bilik tidur
Redhill, Surrey, United Kingdom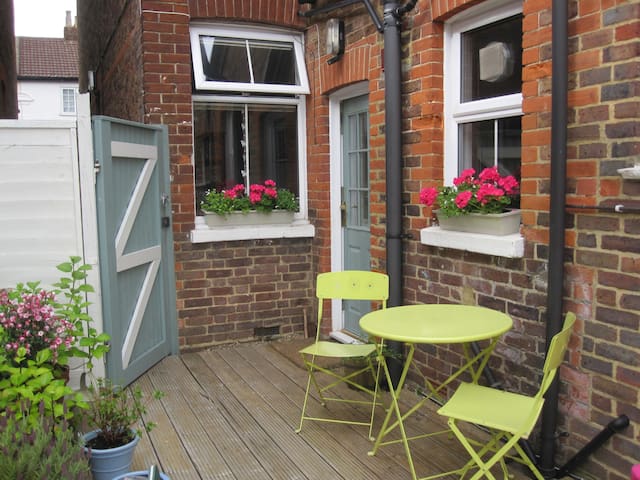 Extra large 1 bedroom apartment with master bedroom, en-suite bathroom, living room, kitchen and parking. Huge bedroom with super king bed (American king size) and private sitting area. We rent when we travel so you'll have the entire place. Cute town center with grocery store and pubs, 10-15 minute walk to train, beautiful hikes nearby and Gatwick. Please note: apartment is by a train line so you will hear the trains passing, earplugs provided for light sleepers. Suitable for 2 adults, 1 child.
Master Bedroom with En-Suite: - one super king size (American king size) bed - en suite bathroom with full shower, toilet, sink - extra sitting area with comfy leather chair - dresser and closet space for your clothes - lots of natural light but with shades to pull down for sleeping - pack n play sleeper included for those younger guests Kitchen: - all new appliances - kettle with coffee/tea provided - all cooking utensils provided (pots, pans, dishes, cups, etc.) - spices and oils for cooking provided - washer in kitchen, tumble dryer also in apartment - large dining table Living Room: - large comfy sofa - sitting chair - TV with cable, XBOX and Amazon Prime - plenty of books to keep you occupied - Sonos system throughout the apartment for music Sitting Room: - sofa and two extra chairs - great for reading/relaxing
Jenis Bilik
Keseluruhan rumah/apt
---
Jenis Penginapan
Apartmen
---
Memuatkan
3
---
Bilik tidur
Redhill, England, United Kingdom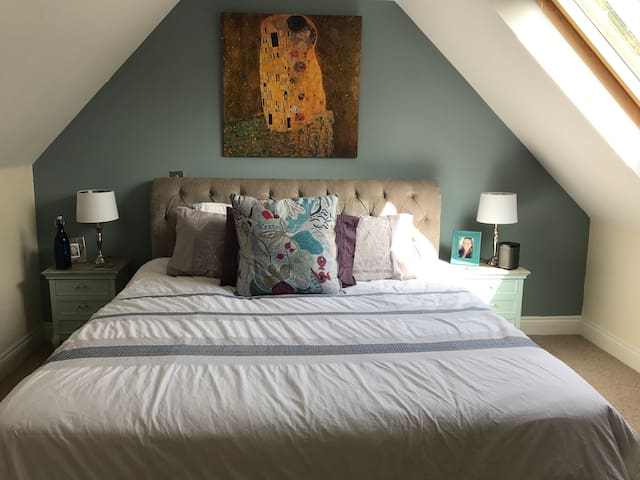 Redhill Garland offers Serviced Accommodation, with one double bed in the bedroom and a double sofa bed in the lounge (laundry for the sofa-bed available upon request). The property is ideal for those that are wanting a base close to the centres of Redhill and Reigate and with the excellent road and rail transport links the South of England is within easy reach. Whilst there is no parking on the property parking is available in Garlands Road and the nearby streets, which is free where there are no parking controls. Redhill Garland is equipped with a kitchen, lounge, bathroom and bedroom. Luxurious towels and bed linen are provided at Redhill Garland. The bedroom has a sturdy double bed with a luxury mattress, wardrobe with full length mirror and bedside table and lamp. There is an open plan living space containing comfortable sofa which turns into sofa-bed (as second bed) if you want to book extra guests in to stay. Next to the sofa is a side table with a lamp for ambiance lighting this space also contains the dining table and chairs. There is a flat screen 'SMART' TV and Free high-speed WIFI. You will have sole use of the property which includes a fully fitted kitchen where you can surprise your friends, colleagues or family to your latest creations. The kitchen also contains washer dryer, fridge/freezer, dishwasher, microwave and includes all usual cooking utensils and appliances. The property has one modern bathroom which contains a bath with shower, toilet and sink with mirror and heated towel rail. The nearest airport is London Gatwick Airport, 9 km from Redhill Garland. The nearest train station is Redhill, 650m away from the property. We operate a 24 hour self check in.
Redhill Garland provides luxury modern accommodation close to the Surrey town of Redhill. Which is a short distance from London Gatwick Airport and just 40 minutes by direct train to central London. The property is situated 350m from Redhill Town Centre and 3km from Reigate. The property is 30 km from London and 46 km from Brighton & Hove. The property is 41 km from Windsor. Croydon is 16 km away, while Guildford is 28 km from the property. Redhill Garland is within close proximity to the Airport and the Business areas of Redhill, Reigate and Crawley which make this an ideal business stay. The Neighbourhood: As well as Redhill being a first class transport hub it enjoys a wonderful park with Cafe facility and is very close to numerous field or woodland walks. There are also many cycle routes that cater for both road and off road cyclists. There is a local gym that accepts day entry it is a short walk away and provides several different classes and activities along with a large gym and swimming pool. The Belfry shopping centre containing many popular brands to cater for all tastes is just a 5 minute walk away. At night there are a number of bars and restaurants for you to choose from. With Redhill and Reigate being so close this property it is ideal for those that are working away from home with one of the many businesses that now find their base in this area. Many of our guests have also found that the excellent rail links to London make this a great place to stay for a quick commute to London or Guildford, Croydon, Gatwick or Brighton. Close by there are a number of parks and woodlands that have lakes and water ways where you can participate in a number of water sports including sailing, wind surfing, pedalos, canoeing and fishing. For those who wish to catch up on some culture there are a number of theatres locally that regularly have performances to suit all tastes, and whilst London would be the main point of interest for museums there are some local museums that provide first class specialist interest about the local area and its history. Redhill is located in the south west of Surrey at the foot of the north downs, and has two fine vine yards nearby both of which have on site restaurant facilities and carry out a range of wine tours and experiences. House Rules: No smoking Not suitable for pets No parties or events Please be considerate to neighbours as noise travels, no loud music after 10pm No unregistered visitors staying overnight May not be safe or suitable for children (0-8 years) Check-in is after 3PM Check-out before 11am on day of departure Refundable damage deposit of £250 should be paid prior to commencement of stay
great place really worked for us.
stuart
2017-03-03T00:00:00Z
Jenis Bilik
Keseluruhan rumah/apt
---
Jenis Penginapan
Apartmen
---
Memuatkan
4
---
Bilik tidur
Redhill, England, United Kingdom
Clean room in Redhill. It's clean and tidy and very comfortable. My place is good for solo adventurers.
Jenis Bilik
Bilik persendirian
---
Jenis Penginapan
Rumah
---
Memuatkan
1
---
Bilik tidur
Redhill, England, United Kingdom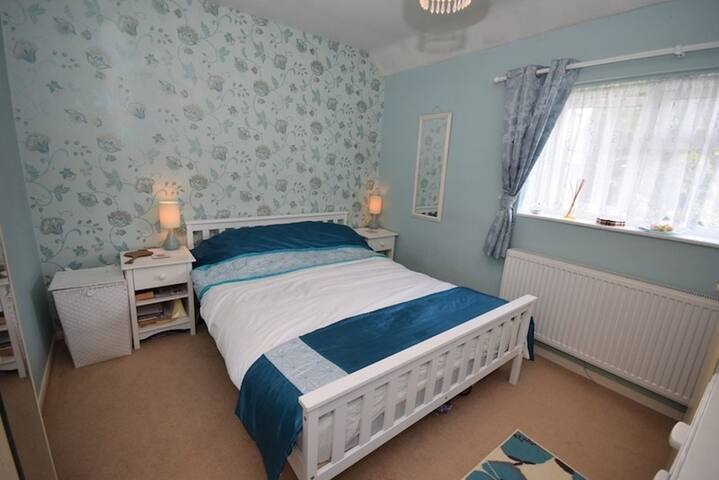 Set in the beautiful Royal Earlswood Park in leafy Surrey with great transport links by bus & train to Redhill, London, Crawley, Gatwick Airport & Brighton. A bright, quiet & airy Single-room / Single-bed with MF topped mattress & neutral quality bedding. Access to a fully equipped Gym & Pool. Walking distance to the East Surrey Hospital, a driving range & Golf. Suitable for professionals working or training at East Surrey Hospital, Redhill, & or Manor Royal Crawley. Great for LGW.
Stunning apartment set a Private Park. Calm, peaceful artistic place which will suit anyone who enjoys music, cinema and art. The bright and airy single-bedroom features: - Very high ceilings & tasteful (humourous) neutral decor - A Single-bed with a hugely comfortable MF Mattress Topper & quality neutral bedding - For your convenience: Ample hanging Storage, a standing Valet & in-room Senseo Coffee Maker / Supplies - For your personal entertainment: Amazon LCD TV, DVD Player & access to 100's of movies & boxsets
A beautiful Private Park with easy access to the Driving Range & Golf Course. Walking distance to the Plough at St Johns. Great restaurants in Reigate and Leisure Park with 15 screen cinema and bowling in Crawley.
This is a really great place - the location is really interesting - an old asylum - and Chris's flat is at the top of one of the original buildings. Despite being really close to Redhill (5 mins by bike) it is very quiet at night and close to some good walking (Greensand Way). And you can use the swimming pool and gym in the converted asylum chapel! Chris is a very generous and friendly host and the room extremely well equipped and comfortable. I warmly recommend it.
Kate
2017-04-05T00:00:00Z
Great bloke, lovely place to stay, takes time out to get to know you will do anything for you. Would definitely go back if work sends me back that way.
Martin
2017-03-17T00:00:00Z
Chris is a wonderful and friendly host. His place is very clean and tidy and one would easily feel comfortable staying here.
Yasmin
2017-03-09T00:00:00Z
Jenis Bilik
Bilik persendirian
---
Jenis Penginapan
Apartmen
---
Memuatkan
1
---
Bilik tidur
Redhill, England, United Kingdom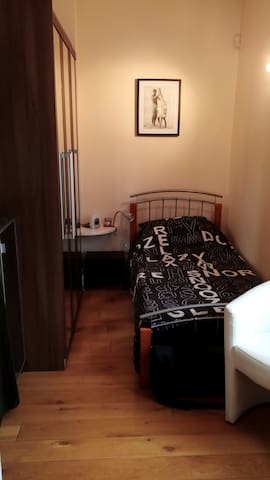 Redhill - Airbnb
:
Purata

4.8

daripada

5

daripada

1121

ulasan tetamu
1

–

18

daripada

286 Sewaan
Masukkan tarikh untuk melihat harga penuh. Yuran tambahan dikenakan. Cukai mungkin akan ditambah.