My place is close to the beach, restaurants and dining, family-friendly activities, great views, and nightlife. You'll love my place because of the location, the ambiance, and the neighborhood. My place is good for solo adventurers.
Jenis Bilik
Bilik persendirian
---
Jenis Penginapan
Apartmen
---
Memuatkan
2
---
Bilik tidur
Sidi Slimane, Gharb-Chrarda-Beni Hssen, Maghribi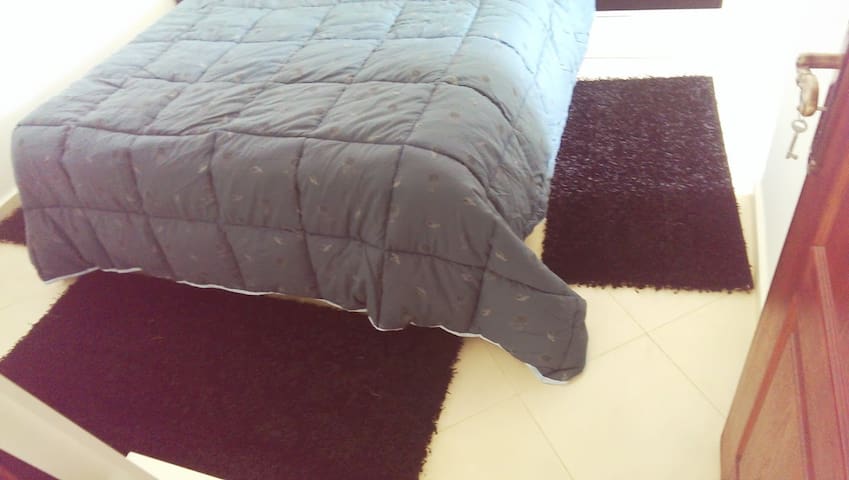 Appartement de 2 pieces avec terrase donnant sur la montagne de l atlas dans site sécurisé avec 2 piscine Golf à 500 m . Place Jemai el Fna 7 km Aéroport à 10 km Oukaimeden 47 km station de ski Casino 7 Centre ville à 7 km
Calme .sécurité absolu .golf à 500 mètres .verdure flamboyante . 2 piscines surveillés Aire de jeux pour enfants Parking gratuit Cuisine équipée 2 télévisions avec satellite Salle de bain avec serviette et beignoire.
Calme .verdure .piscine. golf à 500 mètres. Grande surface à 1 km
Jenis Bilik
Keseluruhan rumah/apt
---
Jenis Penginapan
Apartmen
---
Memuatkan
4
---
Bilik tidur
km 5.400 route de fez, Marrakech-Tensift-Al Haouz 40000, Maghribi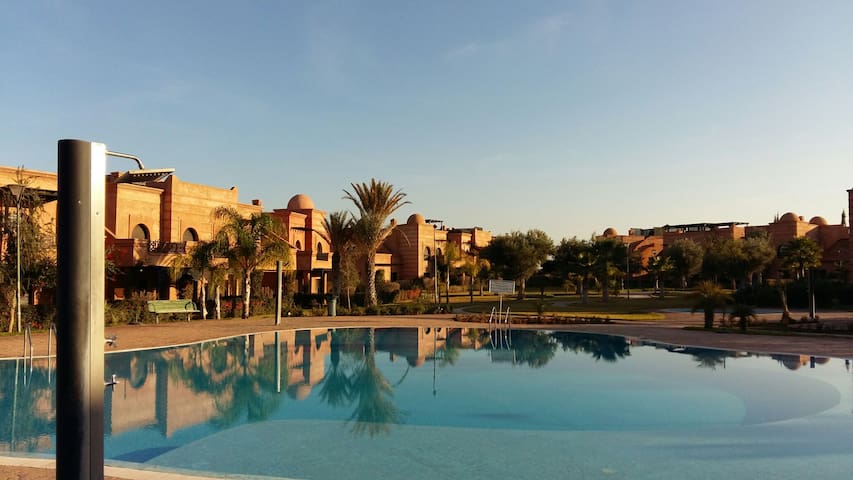 Appartement meublé de 172 m² disposant de 2 chambres , une salle à manger et 2 grands salons d'une surface de 50 m², une grande cuisine. Grand Balcon pour profiter du Soleil marocain. N'hésitez pas à me contacter pour plus d'informations
Jenis Bilik
Keseluruhan rumah/apt
---
Jenis Penginapan
Apartmen
---
Memuatkan
6
---
Bilik tidur
Sidi Yahya du Rharb, Gharb-Chrarda-Beni Hssen 14250, Maghribi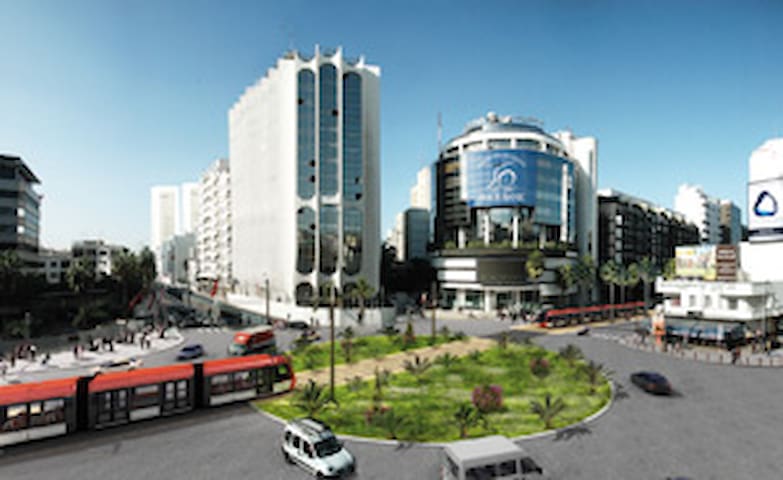 Es una casa tradicional.cerca a la runa bolibiles ciutad romana antigua.puedes ver montañas.visita souk (mercado arabe).tenemos wifi.vista a montaña.12 habitaciones.hay donles.climatizador.
Mon séjour s'est bien passé, qq difficultés pour trouver l'hôtel car je n'avais pas les indications mais ensuite les hôtes ont tout fait pour me mettre à l'aise. Deux petits points négatifs: - Le wifi ne fonctionnait pas - Le restaurant était un peu cher et certaines choses m'ont été facturées sans que je sois prévenue qu'il s'agissait d'un supplément au repas (eau, thé à la menthe...) ce qui a quand même fait doubler la facture le lendemain. Sinon le cadre est parfait avec vue sur la colline et la ville, les hôtes très gentils, j'ai reçu pleins de conseils pour aller à pied à Volubilis et j'ai trouvé un guide vraiment adorable (Abdelaq) que je vous conseille vivement si vous voulez découvrir Moulay Idriss et la vue sur le mausolée. Mon séjour était très reposant et la nourriture était délicieuse (ptit déj comme repas). Merci pour ce week-end "à la campagne".
Caroline
2016-09-09T00:00:00Z
La Maison D'Houte El Casabah Riyad is located in a great place, just besides the main points of a little town of Moulay Idriss. We had a superb time there, Volubilis is just outstanding!
Martynas
2016-01-12T00:00:00Z
Even better than the place was described....! Very friendly family.
Nick
2016-11-03T00:00:00Z
Overall, our stay with La Maison De Haute El Casabah Riyad was not positive. The room advertised was very loud and not very private. It is next to the restaurant and kitchen. To go for a shower or toilet, you have to walk through the full restaurant. There is loud noise from the restaurant until 11pm, then noise and light from the kitchen from 6am. We asked to move rooms as we didn't sleep well and they kindly let us. The other room was thankfully quieter and more private. They offer tours to the Roman baths (10 mins walk,) but be aware that the bath is empty and you can't swim except for on Mondays. They do make a very nice tagine in the restaurant, but think that the room advertised is overpriced for what it is.
Sarina and Micah
2016-05-01T00:00:00Z
Moulay Idriss is a beautiful little settlement well worth visiting. We only spent one night there, which was a peaceful experience with gorgeous scenary. La Maison D'Houte El Casabah Riyad was a perfect place to stay. tucked away down a quiet little street with a cool roof terrace looking out across the hills. We went for a walk up the hill at dusk where we discovered a stunning view across the Moulay Idriss and the distant hills. We sat in a quiet meadow scattered with wild flowers and watched the sun set over the town. It was unforgettable. Our hosts were so kind and friendly, serving us a delicious breakfast in the morning and traditional tagine in the evening, which was exceptional. The room was very quiet and clean with traditional interiors and beautiful berber rugs. All in all a wonderful, welcoming experience.
Mari
2016-05-30T00:00:00Z
Heel vriendelijke gastheer en ook lieve gastvrouw. De gastheer sprak goed Frans, met de gastvrouw werd het gebarentaal :) De gastvrouw entertainde ons dochtertje terwijl wij aten. De weg om naar Volubilis te wandelen werd ook goed uitgelegd, dus ons dagje Moulay Idriss en Volubilis was erg fijn!
charlotte
2016-04-12T00:00:00Z
Our staying was really nice in general. The place is easy to find, located in the centre of the village. The main host was super nice and provided at every needs that we had. Breakfast included. Peaceful and fresh place far from the chaotic medina. Recommend.
Monica
2016-08-21T00:00:00Z
El Casabah is the most charming guest house I have stayed at so far in Morocco. The room was clean and beautiful, breakfast was enormous and delicious, and the family is all so warm and kind. I had a wonderful stay. Moulay Idriss is a jewel, and more people should visit this wonderful town. This location had a restaurant, which I ate from each day of my stay here, which is reasonably priced and delicious, home cooked food. Though there is air conditioning, I was asked to pay 50 dirham per night to use it, but it was well worth it.
Bonnie
2016-09-15T00:00:00Z
Jenis Bilik
Bilik persendirian
---
Jenis Penginapan
Inap sarapan
---
Memuatkan
16
---
Bilik tidur
Moulay Idriss Zerhoun, Meknes-Tafilalet, Maghribi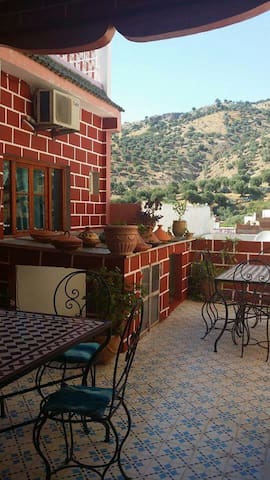 nice area to send good time
Jenis Bilik
Bilik persendirian
---
Jenis Penginapan
Apartmen
---
Memuatkan
2
---
Bilik tidur
Sidi Slimane, Gharb-Chrarda-Beni Hssen, Maghribi
That you would like to see the real Morocco then you should see villages Because those are the Moroccan life I have hosted people from all over the world And any person who came to my village does not want to go I'm not exaggerating that you'll see:)
Jenis Bilik
Bilik persendirian
---
Jenis Penginapan
Rumah
---
Memuatkan
4
---
Bilik tidur
Sidi Kacem, Meknès-Tafilalet, Maghribi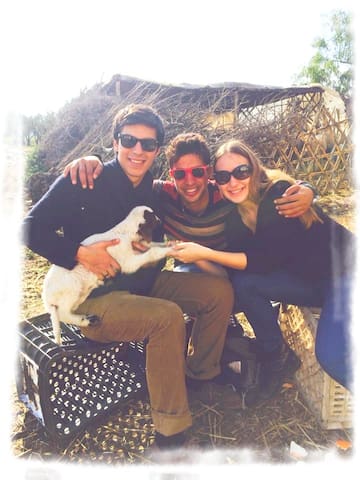 My place is close to restaurants and dining, the beach, and public transport. My place is good for couples, solo adventurers, business travelers, families (with kids), and big groups.
Jenis Bilik
Keseluruhan rumah/apt
---
Jenis Penginapan
Apartmen
---
Memuatkan
5
---
Bilik tidur
, Gharb-Chrarda-Beni Hssen, Maghribi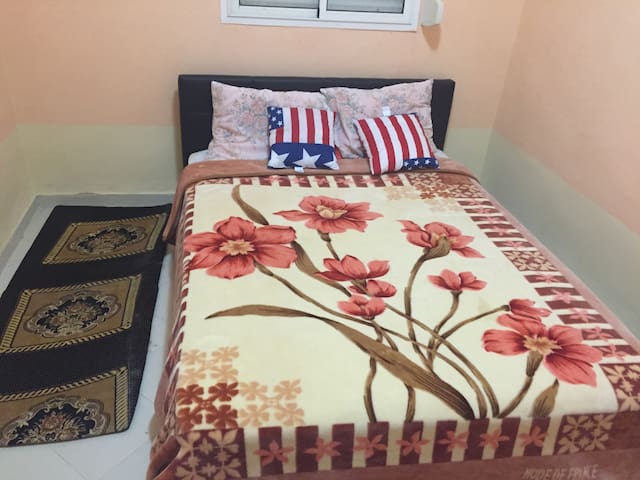 Bienvenue à DAR INES, une maison d'hôtes traditionnelle de plus de 150 ans au cœur de la médina, restaurée dans le respect du patrimoine local. A travers la qualité de son accueil, ses produits d'écotourisme, ses activités innovantes (randonnées, immersion dans la ruralité locale, découverte des patrimoines archéologique et culturel des environs de Meknès et de Volubilis, détente...), Dar Inès vous offre une belle évasion dans les montagnes du Zerhoun. Site Web: (URL HIDDEN)
Une belle terrasse-jardin avec une vue panoramique sur Volubilis et les oliviers centenaire de la montagne du Zerhoun . La structure labyrinthique de la maison lui donne un aspect original dans l'art architectural marocain. Une cuisine gastronomique et savoureuse sur commande (12 euros menu/personne) avec des produits de terroir et un petit déjeuner riche et diversifié.
Dar Inès est au cœur de la Médina, un lieu d'histoire, de patrimoine. Elle donne sur la place centrale de Moulay Idriss.
Dar Ines was a beautiful riad for our first visit to Moulay Idriss! Would one hundred percent recommend staying here. We especially enjoyed the breakfast and beautiful terrace views!
Kelsey
2016-11-20T00:00:00Z
Jenis Bilik
Keseluruhan rumah/apt
---
Jenis Penginapan
Rumah Tamu
---
Memuatkan
4
---
Bilik tidur
Moulay Idriss Zerhoun, Meknes-Tafilalet, Maghribi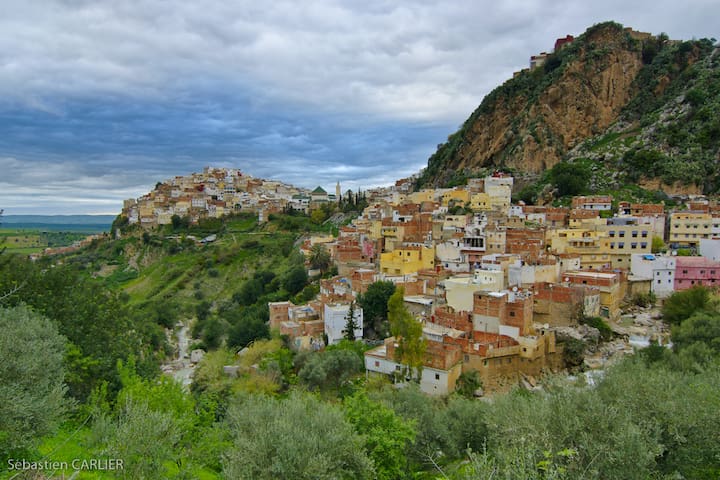 une chambre à louer dans un bel appartement tout confort au centre ville à 5mn de la gare ; ; une cuisine bien équipée et un joli salon meublé en style riad .
Jenis Bilik
Bilik persendirian
---
Jenis Penginapan
Apartmen
---
Memuatkan
2
---
Bilik tidur
Meknes, Meknes-Tafilalet, Maghribi
Enjoy Volubilis, Moulay Idriss and mountains from my sunny terrace, in the heart of Moulay Idriss Zerhoune. 20mins from Meknes and a lovely 1 hour walk to Volubilis. An authentic, local moroccan welcome, in a traditional home restored by a kiwi engineer so you can enjoy your western comforts.
Dar Zerhoune is fabulous! A traditionally restored moroccan home, with an authentic, local moroccan welcome and western comforts. Your home away from home. From our two terraces you can enjoy views of Moulay Idriss, the mountains and the roman ruins of Volubilis. Perfect for relaxing, enjoying your dinner and watching the sunset. Just one hour walk to Volubilis from here (or ride a donkey!). Dar Zerhoune is in the Holy City of Moulay Idriss Zerhoune, which boasts Moussems, local markets, roman ruins (including an aqueduct, roman baths with hot spring water), a main square where you can watch the world go by at the cafe's. Moulay Idriss is not full of tourists so you get to enjoy 'real morocco'. You will be greeted with mint tea or coffee, breakfast is included as well as free WIFI internet. We have loads of local knowledge and travel experience as I am the first non muslim, western woman to open a guesthouse in Moulay Idriss. We offer traditional moroccan meals, and you can learn to cook in the community oven's, cook traditional breakfast breads or enjoy couscous with a local family. Each ensuite room can sleep up to 3 and I have 6 rooms. From Dar Zerhoune you can walk to the roman ruins of Volubilis, relax in the main square watching locals go about their day, shop in the souqs and experience Morocco without hustle bustle and tourists. A double is 54 euros, single 34 euros. Children under 9 stay for free.
I love Moulay Idriss as it is peaceful, hassle free and a traditional and simple life. I hike up the hills, shop for fresh produce at the local market, chat to my neighbours, I laugh with the donkey owners and love having a mint tea in the main square watching the world go by.
Rose has undergone a fabulous adventure and the results are even more amazing. Dar Zerhoune is a warm and friendly Moroccan oasis in the heart of one of the most beautiful villages we visited in our trip. Breakfast and dinner were very tasty and the room really cozy. Definitely worth a visit. I am so happy that we took Rose advice and stay here instead of sleeping in Meknes. Also, taking the bus back for a few MAD was such an interesting adventure. It was market day and that really plunge us in what is nowadays still the real Morocco. Thank you Rose!
Pia
2014-01-05T00:00:00Z
It goes without saying that the Dar Zerhoune is a beautiful riad. You will not be disappointed staying here! Rose was a wonderful host. Prior to my arrival she was very responsive, providing me enough information to make an informed decision of where to stay. Her help with confirming a grand taxi upon my arrival was a blessing, it made my stay easy. The dinner was a special touch that I highly recommend continuing! If you get to stay while Rose is in town you'll have a fantastic time getting to know her in between your sightseeing, she's a delight to speak with!
Bunmi
2014-10-25T00:00:00Z
We fell in love with Rose's place from the minute we walked in and were welcomed graciously by Fatima Zoahra with cookies and tea on the wonderful terrace. It has an epic view over the houses of Moulay Idriss to Volubilis, a vista in which one can lose oneself for a long time. The house is tasteful and minimalist with bright splashes of colour creating a sense of warmth, space and light. It's wonderfully cool and tranquil inside, in the hot afternoons and we spent our afternoons taking siestas. The dinner we had of the subtly spiced tagines on the terrace under the twinkling stars was one of the best we had in Morocco. We have to thank Rose herself who is a warm and caring host with many fascinating stories to tell, and also her team of gracious ladies who ensure that staying here is the perfect experience. We would love to go back.
Kaunteya
2016-05-31T00:00:00Z
L'hébergement correspondait à la description et à notre attente. Rose était absente nous n'avons donc pas pu faire connaissance.
Christian
2012-05-21T00:00:00Z
We've now made two visits to Dar Zerhoune, and thoroughly enjoyed them both. We did one quick visit during a long trip to Morocco, and decided to come back when we needed a nice quiet weekend. We got that here for sure. The staff is exceptionally kind, the place enjoyable, and the food delicious. Everyone was nice about questions and requests, and we felt truly welcome. Rose is helpful and communicative about booking and arrival, too. What a nice place to stay!
Brian
2015-11-19T00:00:00Z
Moulay Idriss is a great little town, great atmosphere, not too touristy, between some steeps rocks and the green plains (in february). The city on the hill is only accesible by foot and donkey. Dar Zarhoune is a great guesthouse. Even in winter there is warmth, great bed, and the rainy afternoon was filled with baking and a walk to the community oven. What can I say, Volubilis is a great walk, the Roman bath, the people... go there, and you will definately fall in love like Rose did, and her house is just the best!
Arno
2015-02-09T00:00:00Z
I would highly recommend a stay in Moulay Idriss. Rose welcomed us into the riad, showed us our rooms, then arranged for a fabulous English speaking guide who walked us all the way to Volubilis, explaining both the town and the Roman ruins. Rose was right- he was an EXCELLENT guide. We ate both supper and breakfast in the b & b and enjoyed the introduction to Moroccan food as well as the insights into the culture and country provided by Rose. Rose also arranged for a driver to take us the back way to Fez, giving us a wonderful look into the amazingly beautiful agricultural life of Morocco. Thank you!
Anne
2015-01-12T00:00:00Z
Absolutely spectacular experience! Staying at Dar Zerhoune was certainly one of the highlights of my trip to Morocco. It was so nice to meet Rose and spend some time chatting with her! I felt right at home from the minute I walked in the door. Moulay Idriss is a great city to visit, quite different from the experience of larger cities like Fes and Meknès. Dinner was also incredible, and definitely something that should not be missed! When I return to Morocco, I'll make sure to stay here again!
Cory
2014-12-14T00:00:00Z
Jenis Bilik
Bilik persendirian
---
Jenis Penginapan
Inap sarapan
---
Memuatkan
12
---
Bilik tidur
Moulay Idriss, Meknès-Tafilalet, Maghribi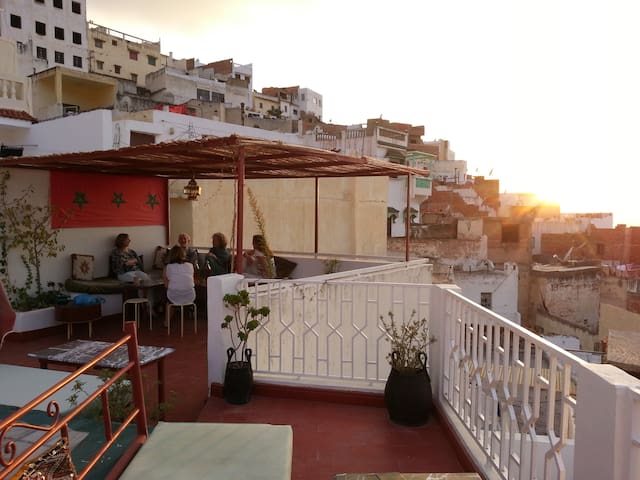 Sonia et Daniel vous accueilleront ,dans leur villa , située entre Meknès et Volubilis , aux trois chambres tout confort donnant sur un patio , au cœur d'une oliveraie aux arbres centenaires.
Daniel and his wife were excellent hosts. We arrived later than planned but they welcomed us graciously and we enjoyed an excellent dinner with them as we worked to communicate in our limited French. Would recommend to anyone passing through the area
Lori
2015-09-13T00:00:00Z
Jenis Bilik
Bilik persendirian
---
Jenis Penginapan
Rumah Tamu
---
Memuatkan
3
---
Bilik tidur
Sidi Ali Ben Hamdouch, Meknès-Tafilalet 50376, Maghribi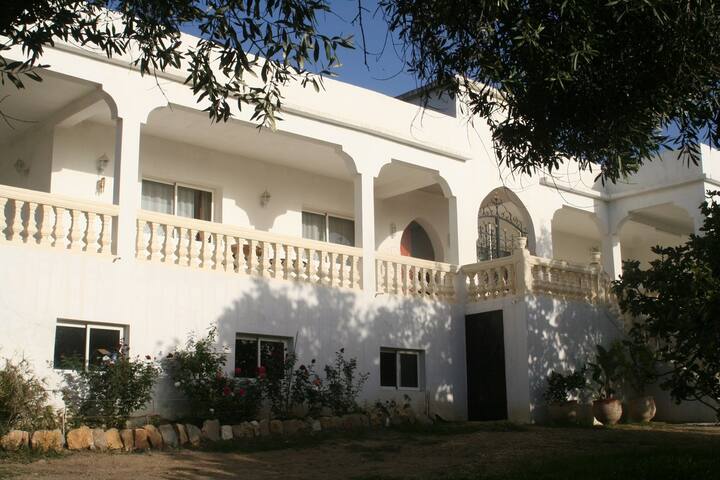 Maison immense à Moulay Idriss de 3 étages, avec une double terrasse, dont une partie couverte. Exposée sud.
Notre logement est très grand permettant l'intimité de chacun. Situé à 3km des ruines de Volubilis
La proximité de Moulay Idriss, la terrasse avec une vue panoramique.
Jenis Bilik
Bilik persendirian
---
Jenis Penginapan
Rumah
---
Memuatkan
10
---
Bilik tidur
Moulay Idriss, Maroc 99999, Maghribi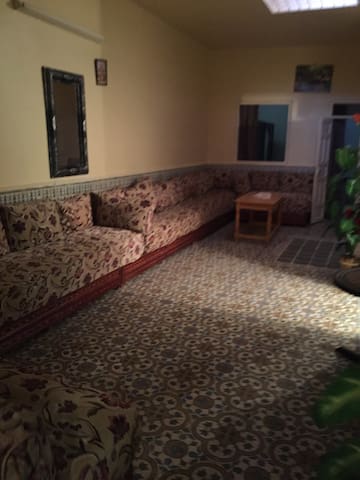 une maison qui a un balcon d'une vue panoramique
Jenis Bilik
Bilik berkongsi
---
Jenis Penginapan
Rumah
---
Memuatkan
5
---
Bilik tidur
Meknes, Meknes-Tafilalet 50350, Maghribi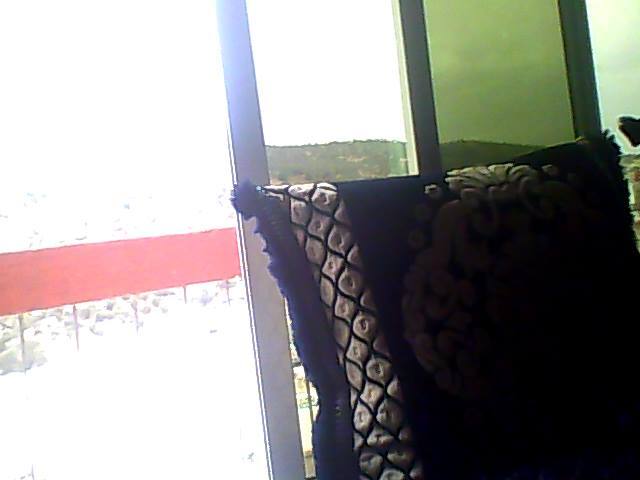 VILLA A LA COMPAGNE CALME A 20KM DE MEKNES VUE EXTRA ORDINAIRE
Jenis Bilik
Keseluruhan rumah/apt
---
Jenis Penginapan
Vila
---
Memuatkan
6
---
Bilik tidur
Sfassif, Rabat-Sale-Zemmour-Zaer, Maghribi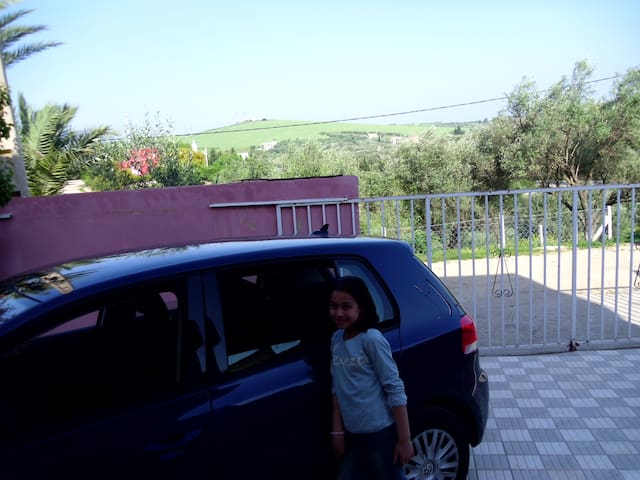 1

–

14

daripada

14 Sewaan
Masukkan tarikh untuk melihat harga penuh. Yuran tambahan dikenakan. Cukai mungkin akan ditambah.